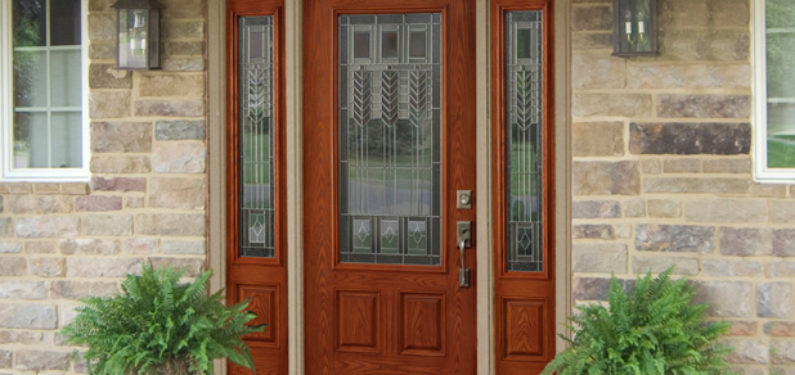 4 Benefits of Fiberglass Entry Doors
Posted on January 31, 2014
In the past, entry doors were typically made of wood. Today, there is another option – fiberglass. Fiberglass is known for being strong, resistant to damage, and practically maintenance-free. Plus, it's versatile, which gives you plenty of options to get exactly what you want and what your home needs. There are numerous benefits of fiberglass entry doors. These are just a few benefits you'll find after replacing your door with a new fiberglass option:
1. Durability
Fiberglass entry doors are well-designed and made of solid materials. Fiberglass doors will not rust due to their material makeup. They are also dent resistant.
2. Appearance
The appearance of fiberglass doors is similar to natural wood, minus the maintenance. Homeowners can have them stained or painted to match the exterior of their home. There are plenty of stains and paint colors available to match almost any exterior the homeowner desires. Plus, options for customizations are practically limitless. You can choose from various wood finishes and even add custom designs in glass.
3. Energy Efficiency
Fiberglass doors provide excellent energy savings. Fiberglass doors are one of the best insulated doors on the market today. Homeowners can install these entry doors in extreme weather environments since they are very impervious to both moisture intrusion and energy loss.
4. Maintenance
Homeowners purchase fiberglass entry doors because they are highly resistant to dents and scratches. Fiberglass doors require very little maintenance, just periodic routine cleaning. Be sure to look for a high-quality fiberglass door, since lower quality, cheaper models may crack.
There are several benefits of fiberglass entry doors and a skilled home improvement professional can help with measuring, choosing an entry door to fit your needs, and installation. This will ensure an exact fit to maximize the benefits of your new door. For more information on fiberglass entry doors in Lancaster, PA and all our home door options, contact Zephyr Thomas at 717-399-4708 or stop by our showcase.