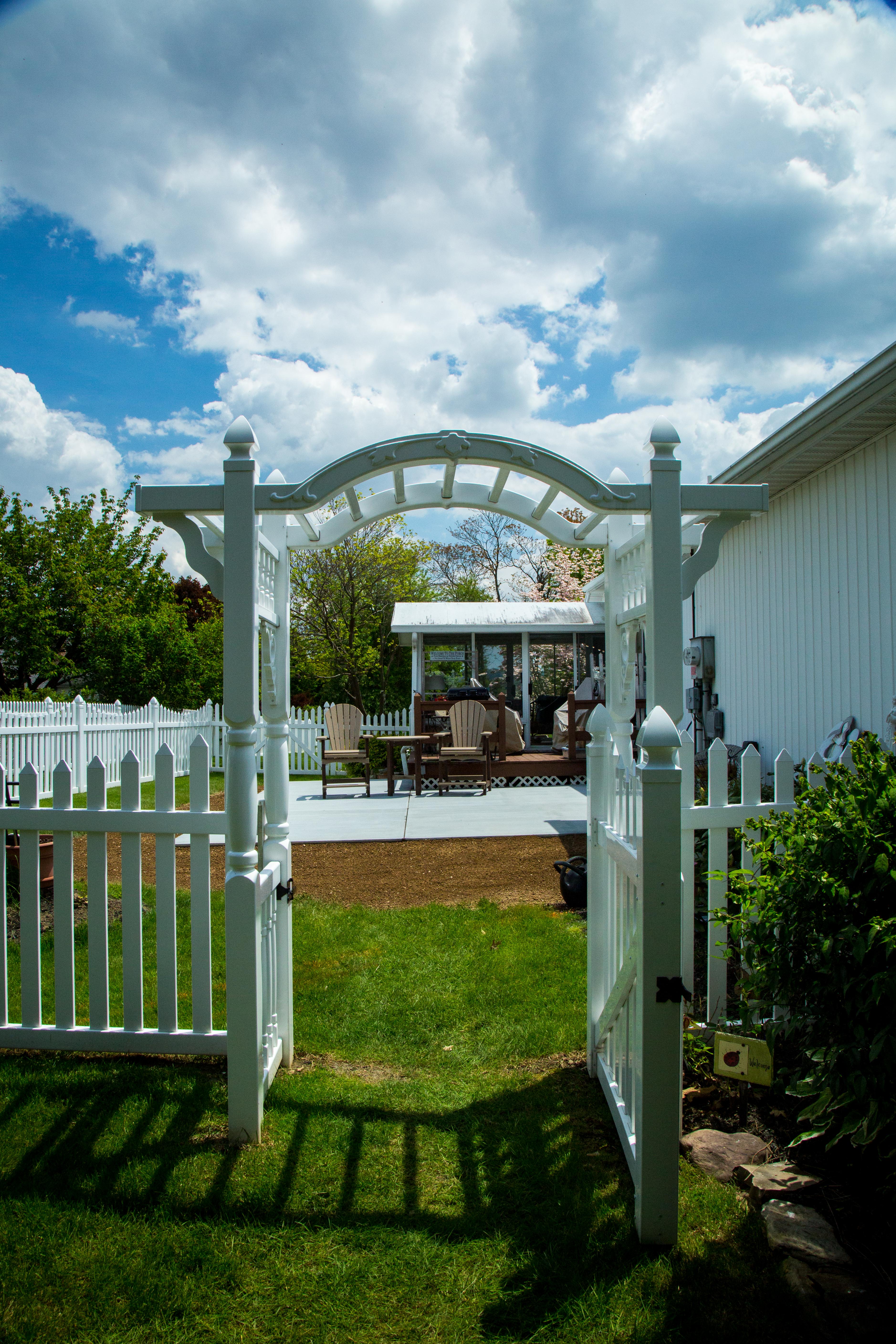 5 Backyard Makeover Tips to Improve Your Home
Posted on August 17, 2023
If your backyard space is in dire need of a makeover, it can be an overwhelming project to undertake. But with a bit of planning, you can achieve your goals. If you're struggling with where to start, here are a few backyard makeover tips:
1. Define the Different Spaces
If your backyard feels a bit chaotic, it's helpful to define different areas of living spaces. Figure out where you want to eat or cook outdoors, if desired. Choose a shady hangout spot. Make sure there's a kid-friendly area if needed. You might be able to accomplish this quite easily just by adding some new furniture or rearranging existing furniture.
Making sure the spaces are defined will add a lot of functionality to your yard. If you find that clutter is out of control, consider adding a shed to your backyard. Not only will it help you organize garden supplies or children's toys, it will add an interesting focal point to your backyard. These are also all ways to improve your backyard.
2. Add a Deck or Patio
If you're unhappy with your yard and want a change, consider adding a deck or patio. Adding either a deck or patio makes your backyard much more appealing and is a popular type of home improvement project. Decks or patios also offer a functional outdoor living space which actually "increases" your square footage.
A deck or patio is a wonderful place to host family gatherings, parties, or to simply enjoy on your own. Having a professionally installed deck or patio is a great way to enjoy your backyard. Plus, putting your deck to good use is one of the tips to create the perfect backyard vacation!
Check out the video below to see the Zephyr Thomas team building a deck for this homeowner!

3. Install a Fence
Installing a fence is another way to give your backyard a fresh look. There are quite a few reasons to add a fence to your property, and they're especially helpful if you have children or pets.
There are a few different types of fences to choose from. Some of the more popular choices are privacy fences, vinyl fences, and split-rail fences. Your personal needs and desires will be a factor when choosing what kind of fence you want for your yard.
4. Add a Walkway
If you want to add a walkway to any part of your yard, a stamped concrete walkway is a good place to start. Stamped concrete can be made to look like various materials such as brick, slate, stone, and even wood. Stamped concrete is quite easy to maintain and is durable.
Take a look at the video below to see the Zephyr Thomas team adding a ramp to this home!

5. Consider a Sunroom Addition
Adding a sunroom to your home is another way to give your backyard a nice makeover. A benefit to adding a sunroom is that it adds to the look of your house and it's a home upgrade that adds value to your home.
A sunroom addition is also a great place to enjoy your backyard even when it's cold or stormy. It's also a nice transitional space if your sunroom is built adjacent to your deck or patio.
Watch Zephyr Thomas construct a three-season sunroom addition for this homeowner in the video below!

These are just a few backyard makeover tips. If you're ready to start planning your backyard makeover, call Zephyr Thomas at 717-399-4708 to start a free quote!