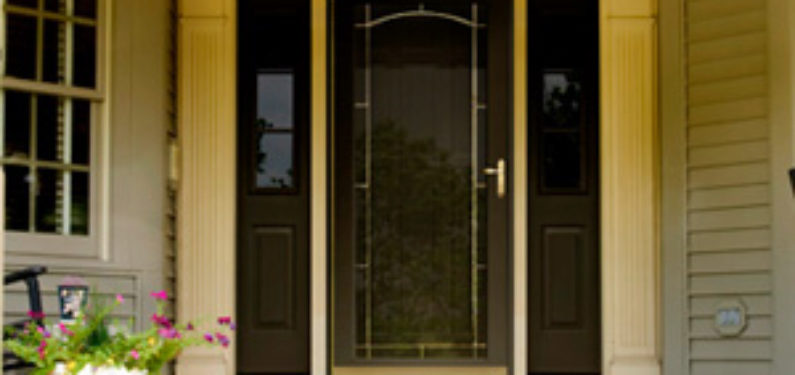 How ProVia Storm Doors Protect Your Home
Posted on May 24, 2018
Doors are the entryways into your home. Your front door welcomes you home after a long day, welcomes your guests, and can affect the curb appeal of your home. A storm door offers the same and a bit more. There are plenty of storm doors to choose from. ProVia offers some of the best doors on the market and their storm doors are top-of-the-line. Here's how ProVia storm doors protect your home:
1. Keep the Elements Out
Doors in general help to keep outside elements outside of your home. A storm door is an added layer of protection. ProVia storm doors are professional-class and are made with 20% thicker aluminum than a standard consumer-grade storm door. In addition to protection from weather, pests, and more, ProVia storm doors are stronger and do more to protect your home.
2. Keep the Comfort In
Properly installed and sealed doors help to improve the energy efficiency of your home and regulate the temperature inside your home. They work to keep your heating and cooling efforts within your home and reduce the potential for air leaks, which keeps your heating and cooling system running efficiently. ProVia storm doors add another layer of protection to your entryways and act as an added barrier to help control airflow and temperature.
With the different ProVia storm door series available, you can build a storm door that fits your lifestyle. Some storm doors are suited especially well for safely keeping children and pets inside. Various retractable screen options are available to provide even more venting options for those nice days when you want to let fresh air inside.
3. Protect Your Entry Door
Storm doors also extend the life of your entry door by protecting it. Each ProVia storm door is customized individually to fit your entryway. There are numerous styles, paint finishes, glass options, accessories, and more available to build the unique configuration that perfectly fits your home.
The added style, value, and protection of ProVia storm doors also adds to the curb appeal of your home. For more information about replacement doors or adding a storm door to your current configuration, call Zephyr Thomas at 717-399-4708 today or stop by our showroom!