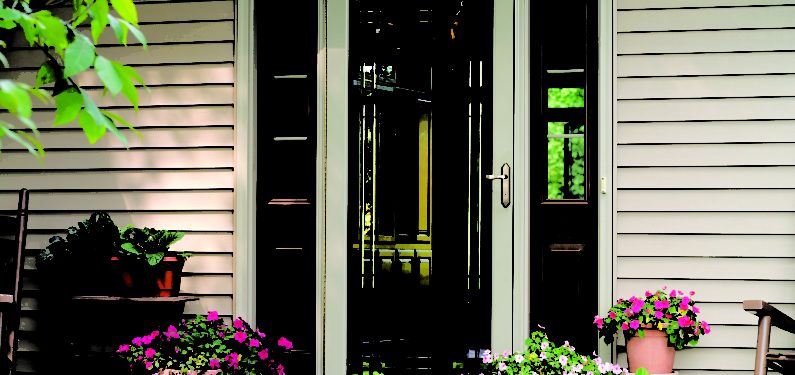 Why a Quality Storm Door Installation Matters
Posted on July 20, 2017
Your storm doors should provide the opportunity to let in the fresh summer air while preventing animals and airborne pests from entering your house. If your storm door is not serving its intended function, it may be time to replace it.
Installing a storm door might seem like a simple job – but it's easier said than done. It's very important that the installer knows what they're doing. You can count on Zephyr Thomas because we have decades of experience completing door-installation jobs. Our thousands of satisfied customers are proof of this.
Hiring a competent company with years of experience to install your storm door is critical. The consequences of a poor installation job are numerous and serious.
Consequences of a Poor Storm Door Installation
For one thing, if the storm door is not hung plumb to the sill it will let air and insects in and out. It won't serve its function and is really just an irritation that adds no convenience.
If the door is not mounted properly, it will cause problems. Most storm doors are hung within a metal frame. If the door does not fit properly within the frame, it may squeak or screech when you try to close it. All that metal-on-metal friction can wear away the paint and create an eyesore.
If you are thinking of getting a new storm door installed, call our office or stop by, and our expert staff will guide you to the right replacement door for your home.
Zephyr Thomas Quality Storm Door Installation
To see an example of our work, check out this video of our workers expertly installing a storm door on a customer's home.
We offer replacement doors in a wide variety of styles and colors. Included in our selection of storm doors, you will find aluminum doors. Our Provia storm doors will not only protect your home from the elements, but add style and value to your home.
Exterior doors are one of the first things that potential buyers will notice when checking out a house. Having secure, high-quality doors lets them know that the rest of the house is also well taken care of.
So if you are looking to replace your storm door, stop by our office to see product samples. Feel free to talk to our friendly and knowledgeable staff about what will look, and function, best in your home.