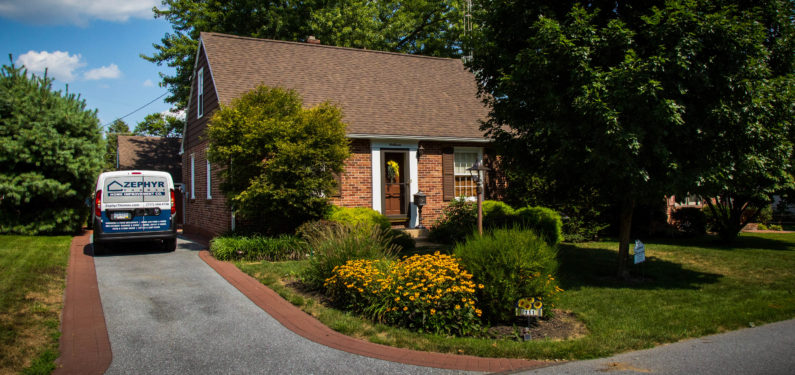 5 Popular Fall Home Improvement Projects
Posted on August 6, 2020
Summer is a great time to start planning for some beneficial fall home improvement projects. With cooler temperatures and winter coming soon, fall is a fantastic season to complete many types of home improvements. Here are a few popular fall home improvement projects:
1. Replace Windows & Doors
Replacing doors and windows is one of the best investments you can make to your home at any time of the year. Not only can this enhance the curb appeal of your home, but it will also increase your home's energy efficiency.
In this way, choosing to replace windows and doors can increase the market value of your home while also saving you money on your utility bills, which allows you to receive a good return on your investment.
Replacing windows and doors that are no longer sealing properly or have other performance issues is a great idea, especially before the cold of winter sets in.
2. Repair or Replace the Roof
A roof repair or replacement can also help your home's energy efficiency. Fall is a great opportunity to have your contractor evaluate your roof to make sure it is in good condition and has proper roof ventilation. A solid roof with good ventilation is essential to protecting your home and ensuring it is better able to regulate temperature.
Repairing or replacing a roof that is old or damaged will also protect the rest of your home from the elements and keep other structural components from experiencing decay and deterioration. These are just a few benefits of a new roof. Poorly ventilated or leaky roofs can lead to structural problems with the roof. This can create a significant concern, especially in geographic areas that have the potential for heavy snow loads in winter.
3. Clean or Replace the Gutters
Cleaning or replacing your gutters is a simple and cost-effective way to enhance the exterior of your home, protect it, and also preserve your valuable landscaping. Gutters that are clogged with leaves and sediment should be cleared so that rainwater can be dispersed via the downspouts.
When gutters are obstructed, they overflow and the high volume of rainwater from the home's roof ends up running into the ground around the home's foundation. This can damage landscaping, but more concerning is the potential for water to damage the foundation of the home or enter the basement and damage its interior.
If you notice that you've cleared your gutter and it is still overflowing, it may be because of faulty installation and indicate the need for replacement. Likewise, if your downspouts have been damaged or have come off the side of the home at some point in the past, be sure to address the problem in the fall and replace the damaged or missing portion. Making sure your gutters are properly installed and in good condition is one of the ways to prevent winter roof & gutter damage.
4. Repair, Replace, or Remodel the Fireplace
Fall is a great time to repair, replace, or remodel your fireplace so it's ready for use when winter comes. Not only does this improve the safety of your home, but it also improves the look and function of your fireplace too. Fall is also a great time to have your chimney cleaned and inspected if it has not been done yet.
5. Enclose the Patio or Add an Addition
If you are looking to add some addition square feet of living space or increase the use of your patio, adding a home addition or enclosing your patio can be a great way to do it. Fall is a great time to complete a four-season patio enclosure or addition just in time for you to enjoy using it during the winter.
With colder and more inclement weather pending, it is likely that you and your family will be spending more time indoors. Adding some type of home addition this fall is an excellent way to create more living space in your home for your family, recreational activities or entertaining guests over the holiday.
These are just a few popular fall home improvement projects. They're a good choice for any time of the year, but completing them before winter sets in can offer some extra benefits. If you would like to discuss some fall home improvement projects that will enhance your home or preserve and protect it from the winter elements, give one of the experienced home improvement reps at Zephyr Thomas a call at (717) 399-4708.