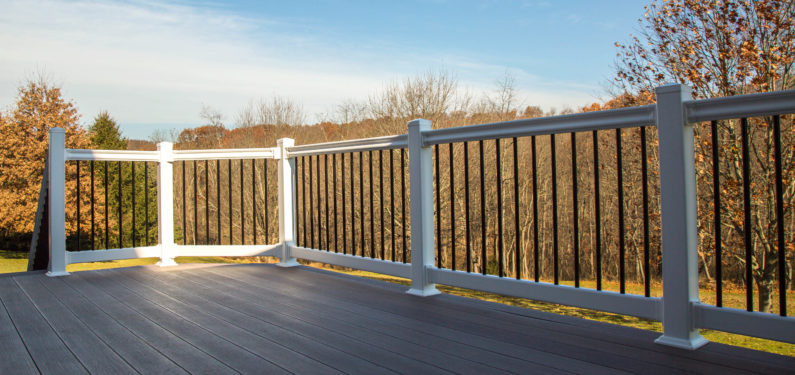 3 Benefits of Adding a Deck to Your Home
Posted on August 25, 2017
Adding a deck can really improve your home, especially in the warmer seasons when you can dine "al fresco" and entertain guests outdoors. Not only that, adding a custom, high-quality deck can be a great way to add value to the property. It also makes your home more attractive to potential buyers.
There are many reasons that having a deck is a great advantage, and why adding one could be a smart investment for the future.
1. An Ideal Setting to Bring People Together
A deck is an outdoor space where the beauty of nature is on full display. A place where you can feel the summer breeze and watch the birds. What better place for a family to spend time together or entertain guests?
Whether you're hosting a graduation party, a casual barbecue, or a baby shower, the deck is the place to do it. At Zephyr Thomas, we have the knowledge, resources, and experience necessary to offer you a custom deck. We can design a unique deck that will perfectly suit your needs. From a simple stoop to a large veranda with a Jacuzzi, we can do it all.
2. A Beautiful Space
Your deck can look as plain or as majestic as you wish. If it's done right, it will enhance the beauty of your home and the outdoor space around it. To add more appeal to your deck, you can use potted plants, mirrors, statues, lights, and other decorative elements.
At Zephyr Thomas, we can install high-quality PVC and pressure-treated wood decks using materials from vendors we trust. Our vendors offer us a variety of colors to match your dream deck. Check out the color selection available in both PVC and wooden decks.
3. Quick and Painless Installation
The client in the video below was able to enjoy their new deck in no time! The speed a deck can be installed – and the inexpensive, noninvasive nature of the installation – makes it a good alternative to an addition if you are looking to add space. Take a look at our team in action!
If you are thinking about adding a deck to your home, you really can't do better than Zephyr Thomas. Give us a call or stop by our office to look at materials and talk with our friendly, expert staff. We will walk with you through the entire process of building your new deck from conception to completion.