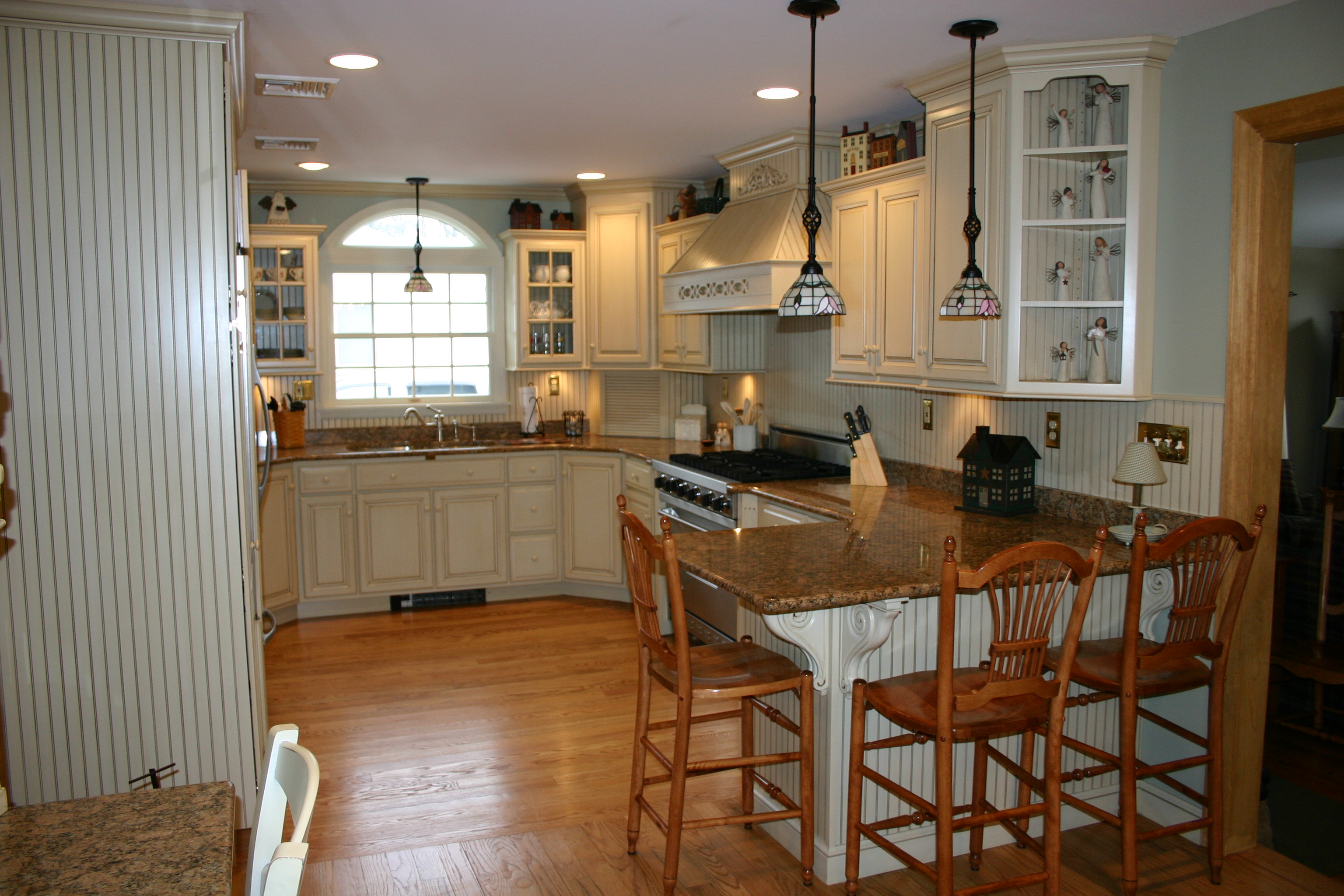 6 Essential Kitchen Remodeling Tips
Posted on September 7, 2023
Any remodeling project can be daunting but kitchen remodels can be especially overwhelming. There are so many decisions and little details to pay attention to. However, there are things to do to minimize stress and make things go smoothly. If you're planning a kitchen remodel, here are some essential kitchen remodeling tips to keep in mind:
1. Plan Ahead
Planning ahead is imperative when preparing for a kitchen remodeling project. You should have a detailed plan in place before starting any remodeling project. Certain things to plan for include your budget, goals for the remodeled space, and things that are essential to you.
Following a kitchen remodel checklist will help you get what you want and need out of your remodel. It'll also help you avoid overspending while also prioritizing the features that are most important to you.
2. Assess Your Current Kitchen
Damage, poor functionality, outdated appliances, and more are all signs your kitchen needs to be remodeled. If you're unhappy with your current kitchen layout, it's important to pinpoint why and certain pain points. What specifically isn't working for you? What do you love? Write these things down so you can always refer to them when planning.
Take time to think about your family's needs. If space is an issue, prioritize that. If you need more storage, make sure that's an essential part of the plans. More storage and a better layout are some of the best ways to update a kitchen provided that is what you need.
3. Prioritize Functionality
Functionality is often a big motivator of kitchen remodels. It's also a benefit to kitchen remodeling. Make sure you think through how you use your space. Take into account how many people live in your home and how they use it as well.
To make sure your kitchen works with and for you, take a detailed inventory of what things you have. Pots, pans, and other kitchen appliances all need a place to go. If you use certain appliances frequently and want them easily accessible, design spaces for them. Make sure you have plenty of outlets in reachable places, too. Not planning for electrical outlets tends to be a common kitchen remodeling mistake.
4. Pick the Right Materials
If you want low-maintenance surfaces, make sure you are choosing the right materials. Certain materials require much less maintenance while others require more. There are plenty of kitchen countertop options available and each kind has its pros and cons.
You may need to think about flooring, too. Kitchens are usually high-traffic areas and flooring can wear out. Because of this, replacing the flooring is one of the best ways to update your kitchen. A good choice for kitchen flooring is a luxury vinyl plank (LVP) or luxury vinyl tile (LVT) flooring.
LVP and LVT flooring comes in a variety of colors, designs, and textures to match the rest of your kitchen design. These are also popular flooring options for sunroom additions as well as other areas of your home.
5. Choose Timeless Over Trendy
Trends can change very fast and opting for something fleeting and trendy can date your home more than anything. Instead of just going for what is popular, stick to home renovation trends that are more consistent year after year.
But if you still feel drawn to a trend, find more subtle ways to incorporate it into your design. Achieve this with lighting, fixtures, and accessories. That way, it's a relatively easy change if need be. There are also many kitchen home improvement ideas that can help give you what you need while also giving some flexibility for adding trends you like.
6. Light Your Kitchen Well
Sometimes lighting is an overlooked aspect of a remodel. However, it's one of the most important things to consider when remodeling a kitchen. This is why making sure you think about lighting is one of the kitchen remodeling tips. You will want plenty of light in the kitchen for food prep and cooking. The trick to lighting a kitchen well is to layer lighting.
Install some pendant lighting over the dining areas of your kitchen. Opt for recessed lighting under cabinets to give nice lighting for tasks. Layering the lighting allows you to choose exactly the level of light needed for whatever activity you're doing in the kitchen.
Remodel Your Kitchen With Zephyr Thomas
Remodeling your kitchen is one of the home improvement projects with the highest ROI and is a smart investment. These are just a few essential kitchen remodeling tips. Following some of the suggestions and working with an experienced, reputable contractor will make your remodeling process go much more smoothly.
If you're ready to start a kitchen remodeling project or another home improvement project, give Zephyr Thomas a call at (717) 399-4708 to get a free quote for your project!
Take a look at the video below to see some of our featured interior renovations, including kitchen renovations!