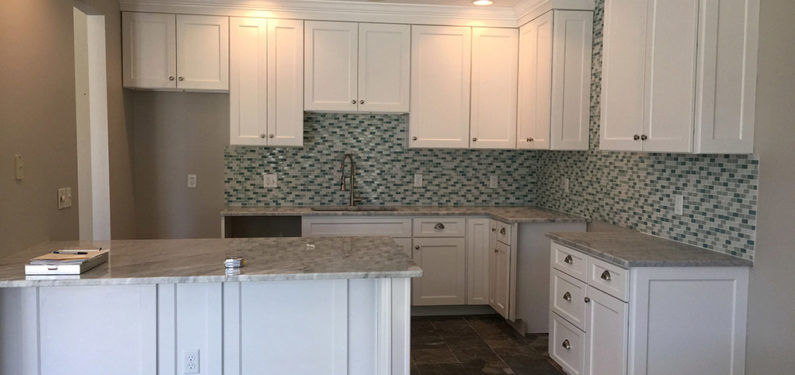 3 Benefits of Kitchen Remodeling
Posted on June 14, 2018
Your kitchen is one of the most used and highly-trafficked rooms in your home. If it has become frustrating to use, has fallen into disrepair, or is simply outdated, it may time to consider remodeling your kitchen. This gives you the opportunity to get exactly what you want while also upgrading your kitchen to get what you need. Here are a few benefits of kitchen remodeling:
1. Increased Home Value
Remodeling your kitchen not only improves the room for you, but it also increases the value of your home. When it comes to remodeling and renovation, kitchen remodeling tends to deliver a nice return on investment when it comes time to sell your home. Depending on how much you put into it, a quality kitchen remodel could earn you a 70% return on investment when you sell your home! And, that doesn't include the improvements you could see in overall ease of use, energy usage, and more.
2. Improved Function
A good kitchen remodel will, at the very least, improve the function and overall ease of use of your kitchen. This is why one of the essential kitchen remodeling tips is to prioritize functionality. Depending on what's causing you the most frustration in your current kitchen design, you can get a solution for all of it when you invest in remodeling your kitchen. Not enough storage? Not a problem! Replace your existing cabinets, add more cabinets, or extend your existing cabinets to the ceiling.
If you open up your kitchen, you may even have space for a kitchen island. This would increase the amount of counter space and prep space available to you and also provide opportunities for additional storage. Remodeling your kitchen allows you to work with your contractor to build out a space you'll enjoy using, without any of your current frustrations getting in the way. In doing so, you'll end up with a space that works with you instead of making simple tasks difficult.
3. Energy Efficiency
Depending on how outdated your current kitchen and appliances are, you could see a big increase in energy efficiency and reduced energy usage with a kitchen remodel and new appliances. Upgrading your kitchen allows you to update the overall space and also update your kitchen appliances. Appliances with the Energy Star label will help you reduce the amount of energy your kitchen uses and you could see that reflected in savings on your energy bills.
If you have questions about kitchen remodeling, call Zephyr Thomas at 717-399-4708 today for your free consultation, or stop by our showroom!