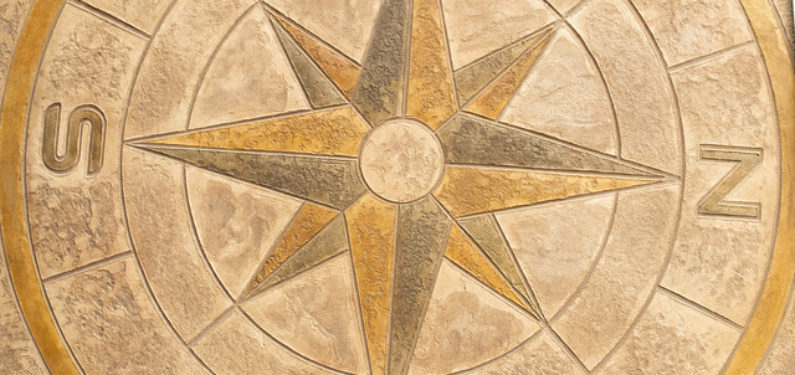 Why Stamped Concrete Patios are so Popular
Posted on May 17, 2016
Considering adding onto or redoing your patio? Think about using stamped concrete instead of brick, flagstone, or other paving options.
Concrete is a highly versatile material, which explains its growing popularity with homeowners wishing to enhance their outdoor living space. A stamped concrete patio can beautifully mimic the appearance of stone, brick, or wood and it is both durable and relatively low-maintenance when compared to wood.
Though you can make concrete look like wood or brick or stone, it won't provide an opportunity for stubborn weeds to sprout like those materials do. Because its surface is sealed and unbroken, you won't spend as much time cleaning a stamped concrete patio.
Also, it will conform to the space available in your yard, so if you have an irregularly shaped patio space, it can fit your needs.
The Stamped Concrete Process
The "stamping" process used to give concrete a texture has become more sophisticated in recent years. Molds used to stamp concrete were previously "cookie-cutter", and now they are made of latex cast from stone or other natural materials for a more organic and realistic appearance.
Once the concrete is poured and stamped, a dry, powdered hardener, which can also color the concrete, is applied.
After the concrete hardens and the mold is removed, the contractor will apply a sealer. This ensures that the concrete, a porous material even when hard, will resist staining. It can also bring out the color more. Plus, it serves to increase traction and prevent slipping. You may want to talk with your contractor about this, especially if you're getting stamped concrete near a pool.
The Possibilities with Stamped Concrete
One look at the Pinterest page for stamped concrete patios can get your mind going on the possibilities this material holds, and what your patio could look like.
Concrete is a talented mimic. It can be stamped and painted to look like medium-toned or dark hardwood if you want a cozy, warm feel, flagstone for a classic look, blond wood for a bright, sun-soaked appearance, and more. The possibilities are seemingly endless and the versatility of this material is one of the many reasons to choose stamped concrete.
If you're feeling super-creative, you can even design your own pattern for your concrete patio. Acid staining is another interesting option, giving a pretty watercolor effect. Etching allows you to trace any design directly onto the patio. Classic, creative, etc., stamped concrete is one of the ways to upgrade a patio no matter what you choose.
Whether you want what looks like a plain, natural-looking stone patio or a reproduction of the Mona Lisa on your patio, with the right contractor and/or artisan you can find a way to do it with stamped concrete. To start planning your stamped concrete patio, call Zephyr Thomas at 717-399-4708 or stop by our office and talk to one of our professionals!