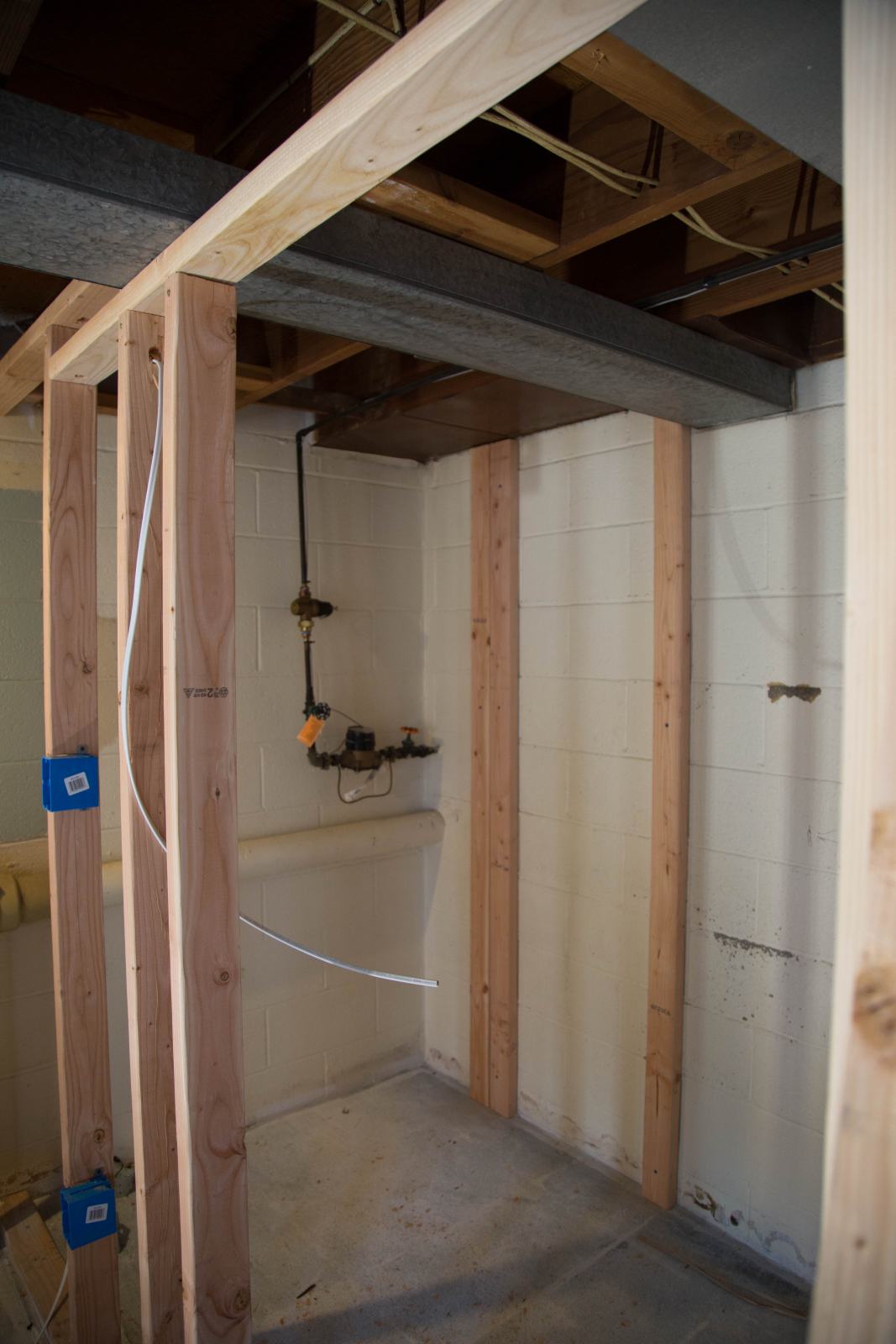 5 Bathroom Remodeling Mistakes to Avoid
Posted on November 10, 2022
Remodeling your bathroom is a large undertaking. It's a big investment and can be time-consuming so you want to be sure it's done right the first time. Here are a few bathroom remodeling mistakes to avoid:
Mistake #1 – Lacking a Clear Plan
Once you decide it's time to remodel your bathroom, it's very important to have a clear plan in place. This plan should be finalized before any demolition begins. Having a plan in place will ensure a smooth process, especially if you have backup plans ready if you run into snags.
Your plan should include your budget, what type of bathroom you want, layout, choice of flooring, counters, and cabinets, fixtures like sinks, bathtubs or showers, and toilets. You also want clear directions of what pieces stay and what is replaced.
Be sure you have detailed measurements so everything fits! Partnering with the right home improvement contractor will make sure everything is taken care of and your new bathroom fits your needs.
Mistake #2 – Picking the Wrong Materials
There's nothing worse than redoing your bathroom only to find the materials are incompatible. Bathrooms undergo very drastic temperature changes and experience different moisture levels throughout the day. Picking the right flooring material is one of the bathroom flooring ideas that can make a big difference in the look, feel, and safety of your new bathroom.
Be sure the materials you choose can withstand these changes and are mold and mildew-resistant. If you want the specific look of a material that cannot withstand these shifts, there are plenty of options that give you the look of that material, without the danger of damaging it. Working with a home improvement contractor will be a big help in getting the right options that work well and get you the look you want.
Mistake #3 – Uneven Spacing
Be sure you think about the layout of your bathroom before anything else. Not only can this help you choose the best vanity for your bathroom remodel and other details, but it can also help make sure you don't end up with a bathroom that isn't balanced or feels too crowded.
If you're not adding any extra space, now is your time to optimize the space you have. That may include moving a few things around to accommodate the room better, switching types of bathtubs or other fixtures, or even removing some things.
If you're adding extra space, be sure to have everything spaced well. Take advantage of the extra space but don't go overboard. Think about the function of the room and how you'll use it. This is one of the essential bathroom remodeling tips that will go a long way in creating a nice flow to your bathroom and making it work best for you.
Mistake #4 – Insufficient Lighting
One of the bathroom remodeling mistakes to avoid is poor lighting, whether it's too much or not enough. Bathrooms are used at all hours of the day, so lighting needs to reflect that. You don't want too dark of a bathroom in the morning or evening, but too much brightness in the middle of the night can hurt your eyes.
Thankfully, there are many bathroom lighting options available. Layering your lighting is an easy solution to this problem. Installing either wall or ceiling lights will give your room general light. Typically, the sink and mirror area is one of the brightest spots in a bathroom. Lights around the mirror or on either side will give you bright and even light.
Make sure your shower or bathtub has adequate lighting as well. Dimming lights help regulate brightness throughout the day. Controlling the level of brightness will help you wake up in the morning, but wind down at night. There are plenty of shower lighting ideas you can use to get the right amount of light when and where you need it.
Mistake #5 – Not Enough Storage
One of the most important things to consider when remodeling your bathroom is storage. Bathrooms need plenty of storage for towels, toilet paper rolls, cleaning supplies, and toiletries. Not having proper storage can make your bathroom feel crowded and disorganized. Remodeling your bathroom is the perfect time to add storage.
Getting creative with storage is one of the bathroom remodeling ideas. Consider smart storage rather than adding a closet or extra cabinets. Built-in storage in your shower can hold some toiletries and mirror cabinets are a great place to keep other necessary items.
These are just a few bathroom remodeling mistakes to avoid. Working with professionals can help alleviate the stress of remodeling and ensure you get the bathroom you want. Contact Zephyr Thomas at 717-399-4708 to start a free quote!
Check out this timelapse video of the Zephyr Thomas team remodeling a bathroom!