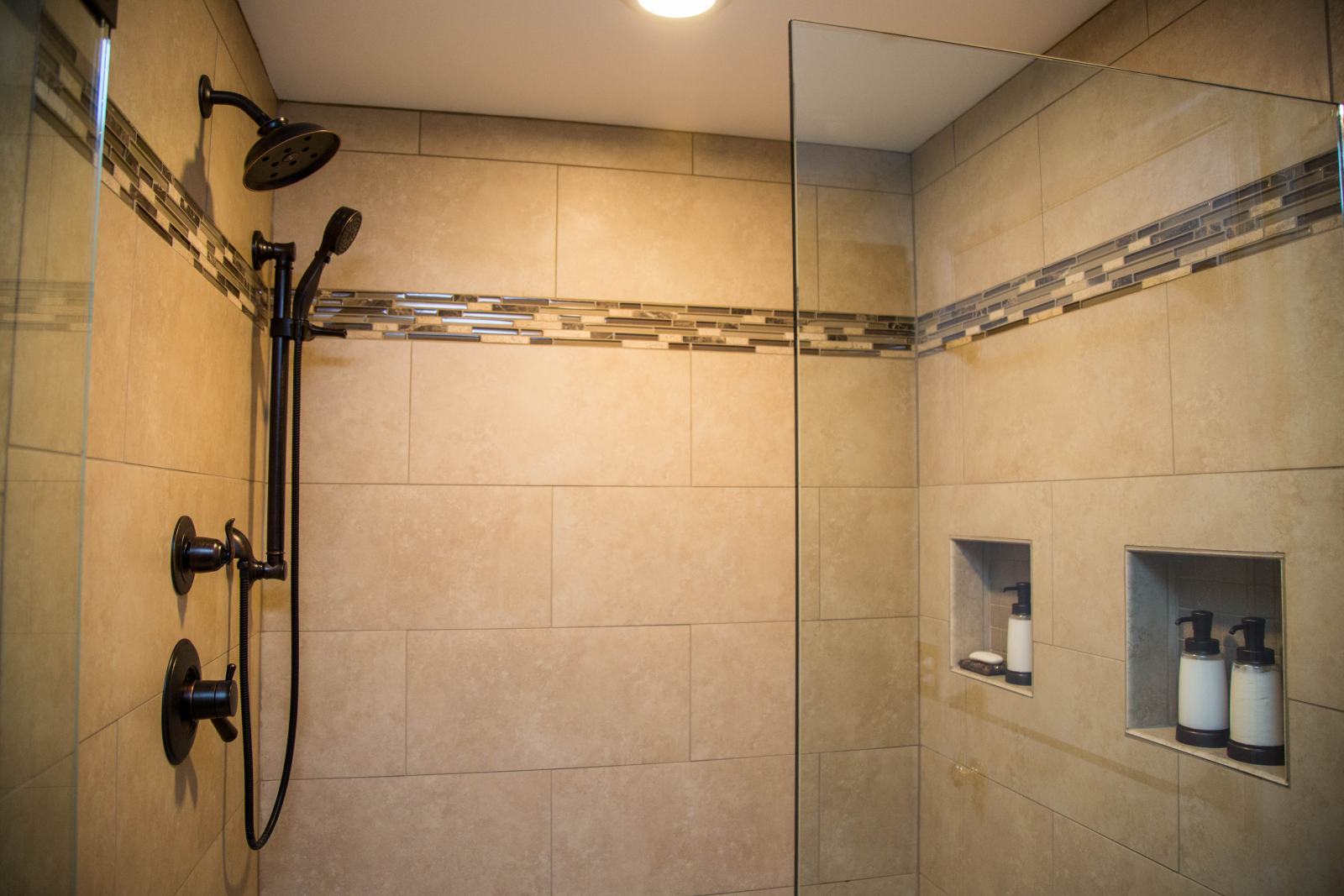 6 Shower Lighting Ideas for Your Bathroom Remodel
Posted on January 12, 2023
Since showers are often enclosed in an area without good lighting, it's important to include lighting in your shower when planning for a bathroom remodel. The right lighting can do wonders for your space. Here are a few shower lighting ideas for your bathroom remodel.
1. Simple Spotlights
A popular choice for showers, this type of lighting easily fits into a bathroom. Spotlight lighting offers a nice, focused downlighting. Downlighting is especially nice for bathrooms because it gives focus light exactly where you want it.
You can choose bigger fixtures that offer a focused area for a smaller shower space, or multiple, smaller spotlights to cover a larger area. This is a useful option if you're upgrading to a walk-in shower.
Spotlights are also a great choice if you want a clean, modern, or minimalist look for your bathroom remodel. They offer an even amount of light, creating a well-lit space.
2. Large Pendant Lighting
Similar to spotlight lighting, pendant lighting offers excellent downlighting. This type of lighting is great for small and larger bathroom remodels and also for any type of bathroom. It's also a great solution if you cannot install lighting directly above your shower area.
Choose a prominent pendant lighting fixture to create a focal point in your bathroom. There are many different options available so you are sure to find something that fits with your bathroom's theme.
3. Utilize Natural Light
While not every bathroom has a window, be sure to make the most of them if you do. Natural light creates an airy and refreshing space. If possible, consider positioning your shower beside a window.
Positioning your shower beside a window allows you to take full advantage of the natural light and only use artificial lighting when necessary. You can also add privacy to your windows to take advantage of natural light without feeling exposed.
If you don't have a window but want to add a little bit of drama, consider installing a skylight above your shower. This will give you maximum natural light and will be an interesting focal point for your bathroom.
4. Sleek LED Lighting
There are many different bathroom lighting options available and LED lighting is becoming very popular in modern homes. They offer impressive illumination and last a very long time. LED lights come In a variety of styles, so you should be able to find something that works for your shower space.
If you are looking to hide your shower lighting, LED strips are a good option. You will get the benefits of bright lights without any extra fixtures.
5. Mix and Match Lights
Using a few different styles of lights allows you to customize your shower space for your needs. If you want to light your shower but prefer a minimal look, install LED light strips. Choose wall lights or pendant lights for other areas of your bathroom.
This way, you get exactly what you want in your space without having to sacrifice function or style. Getting the lighting wrong is a bathroom remodeling mistake to avoid, so be sure to weigh all your options.
6. Recessed Lighting
Recessed lighting is a very popular option because it comes in a variety of styles and uses. Plus, there are waterproof recessed lighting options, which makes it perfect for shower lighting, pool lighting, etc. and a popular shower remodeling idea.
While most people think of using recessed lighting in the ceiling, it is possible to use it in the flooring. Sometimes called walkover lights, these recessed lights can be placed around the outside of the shower base. This style of lighting offers subtle lighting and is very helpful at night.
These are just a few shower lighting ideas for your bathroom remodel. If you're ready to get started, contact Zephyr Thomas at 717-399-4708 to start a free quote!
Check out this video of the Zephyr Thomas team adding a primary bathroom to this home!