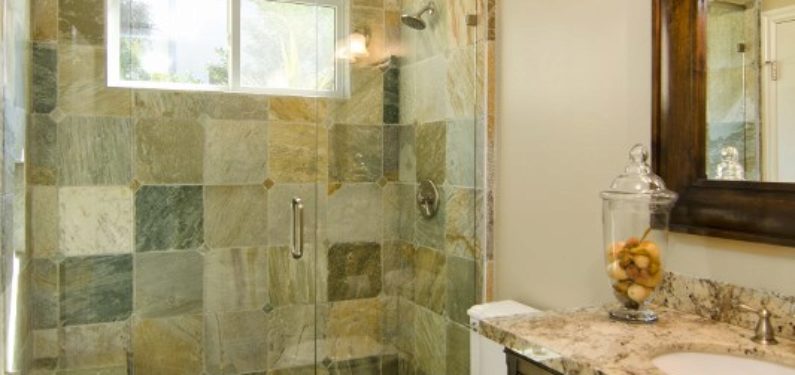 7 Types of Bathrooms
Posted on September 15, 2022
When you are redoing the bathrooms in your home, a common approach is to remodel what is there within the existing space. Although this works well for many bathroom remodels, it's not the only option. In addition to remodeling a bathroom, you can also expand the bathroom and make it bigger if your home allows for it or you can add another bathroom to your home. Here are a few types of bathrooms to consider the next time you're thinking of overhauling or adding a bathroom:
1. Full Bathrooms
Bathroom components are broken down into four main things – toilet, shower, bathtub, and sink. A full bathroom has all four of these components. Whether it's a shower and a freestanding tub or one of the other types of bathtubs or a shower-tub combination, it will be considered a full bathroom as long as both are included in addition to a toilet and a sink.
2. Three-Quarter Bathrooms
Three-quarter bathrooms are bathrooms that have three of the four main components of a bathroom. This is generally a toilet, sink, and either a shower or a bathtub. There are many benefits of a walk-in shower, which make them a popular choice for three-quarter bathrooms where there is no room for a freestanding bathtub or it is unwanted and a shower-tub combination is not wanted.
3. Half Bathrooms
Half bathrooms have two of the four main bathroom components. In these types of bathrooms, the most popular combination is a toilet and a sink, which is also sometimes referred to as a powder room.
Although a toilet is almost always included as a component in a bathroom, there are some half bathrooms that only have a sink and a bathtub or a sink and shower. When considering a half-bath, it's important to get the components right; getting them wrong is one of the bathroom remodeling mistakes to avoid.
4. Quarter Bathrooms
Quarter bathrooms are not a common type of bathroom because they only contain one bathroom component. They usually have just a toilet or just a shower stall. In these cases, they are called a utility toilet or a utility shower.
These are not usually a functional or efficient use of space in a home for main bathrooms, which is why they are not commonly used. If they are present in a home, they are usually in the basement.
Unless they were intentionally added by the current homeowner, quarter bathrooms tend to be one of the signs it's time to remodel your bathroom and are usually first on the list to be remodeled into a half bathroom or bigger.
5. Primary Bathrooms
A primary bathroom can be any type of bathroom configuration. What makes it a primary bathroom is that it is connected directly to the primary, or largest, bedroom of the house. It is usually a full bathroom or three-quarter bathroom and is also called an en suite bathroom or an attached bathroom.
6. Jack-and-Jill Bathrooms
Jack-and-Jill bathrooms can also be any combination of components. What sets them apart is that they have two entrances and are usually placed between two bedrooms. Because they are bathrooms shared between two bedrooms, they are generally either full bathrooms or three-quarter bathrooms.
7. Split/Split Entry Bathroom
Split/Split Entry bathrooms are usually three-quarter bathrooms. They contain a sink, a toilet, and a shower or tub. In some cases, they can be full bathrooms if there is a shower-tub combination.
What is distinct about this type of bathroom is that the main entry area and sink are compartmentalized in one part of the bathroom while the toilet and shower/tub are encased in another distinct area.
This separates areas of the bathroom within the space to add some privacy between them and can be a popular option for shared bathrooms. This idea of separation and getting creative with doors are some bathroom design ideas inspired by hotels that are popping up in residential bathroom remodeling.
Add or Remodel a Bathroom With Zephyr Thomas
These are just a few types of bathrooms to consider when you are expanding or adding a bathroom to your home. Having an idea of what type of bathroom you want and the space available can help you choose the best vanity for your bathroom remodel and figure out other details and fixtures.
If you're interested in a bathroom remodeling project, contact Zephyr Thomas at 717-399-4708 to start a free quote! Take a look at the Zephyr Thomas team completing a master bathroom addition for this homeowner!