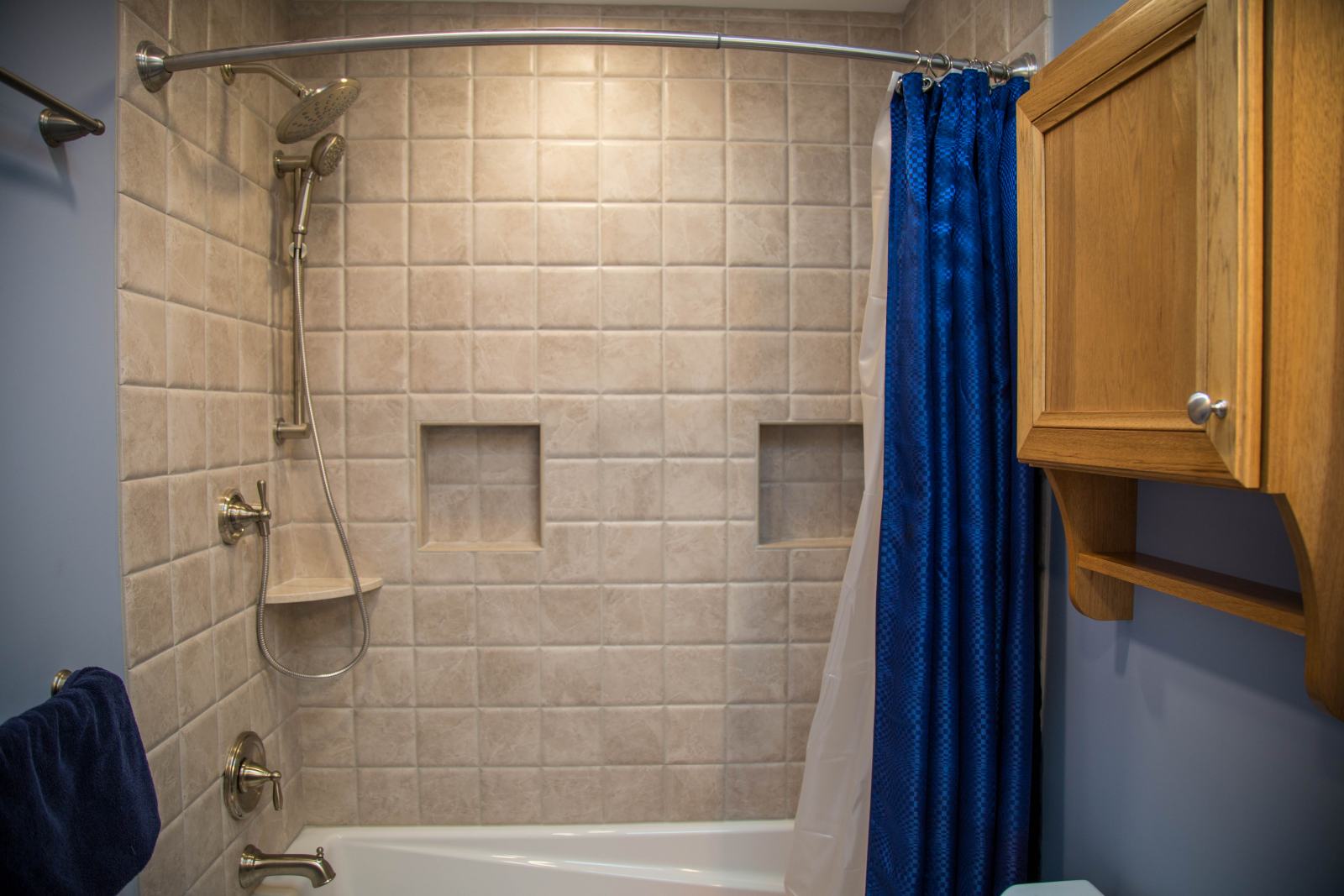 7 Types of Bathtubs to Consider for Your Bathroom Remodel
Posted on November 3, 2022
If you're thinking about remodeling your bathroom, you know there are many decisions to make. You need to decide on flooring, sinks, counters, and cabinets, as well as bathing options. If your bathroom design will include a bathtub, there are plenty to choose from. Here are a few types of bathtubs to consider for your bathroom remodel:
1. Freestanding
If you dream of turning your bathroom into a home spa, freestanding bathtubs are a great choice. This type of tub does not require an established wall in order to be installed so it can be an exciting focal point for your bathroom.
The classic Victorian clawfoot-style tub is a popular choice, but there are many different types of freestanding tubs to choose from. It will be easy to find one to fit your style since there is such a variety of styles. This type of bathtub tends to stand higher than other types of bathtubs which makes them ideal for long soaks.
2. Alcove or Recessed
Alcove bathtubs, also known as recessed bathtubs, are one of the most popular bathtub choices. This type of bathtub is built into an alcove and is surrounded by three walls. This type of bathtub can be just a tub or it can be a shower and tub combination if you prefer.
3. Acrylic
Acrylic bathtubs are another popular choice as they are durable and affordable. Because they're fairly lightweight, they are fairly easy to install. Acrylic bathtubs also do a great job of retaining heat, so they offer a nice bath that stays warm for longer.
Acrylic bathtubs are very versatile and come in a variety of colors, sizes, and designs. This makes them a flexible option to consider as you remodel your bathroom.
4. Shower and Tub Combination
Easily the most common bathtub option, the shower and tub combination makes a lot of sense for those who need both a tub and shower in a smaller space. They still offer you plenty of versatility in design, placement, and style so it should be easy to find what you want for your space.
Shower and tub combinations are also an excellent choice for a growing family. You may need the tub for younger children who enjoy baths, while older children and adults may prefer to shower.
5. Sunken
Sunken tubs are tubs that are built into the floor seamlessly. This type of tub is a great choice if you want a very contemporary look or luxurious feel to your bathroom. Because it is sunken into the floor, access is fairly easy. This adds to the luxurious feel of the bathroom, especially as soaking tubs gain popularity. This is also a great way to add value to your home if you sell in the future.
6. Walk-In
If you're looking for safe and easy access, walk-in bathtubs are an excellent choice. Walk-in bathtubs have a door that allows you to easily walk into the tub. These tubs also offer seating to make them even more accessible.
Walk-in tubs are especially helpful for elderly folks or those with mobility issues. Installing a tub like this can go a long way in making your bathroom accessible for all ages and is one of the popular home renovations to do in retirement.
7. Corner
Corner bathtubs offer an interesting focal point to your bathroom. These are usually built into a corner of your bathroom and have either three or five sides. Like many other bathtubs, they come in a variety of styles and designs.
Corner bathtubs are a great way to use wasted space in your bathroom. They also are large so they are great for long soaking baths.
These are just a few types of bathtubs to consider for your bathroom remodel. If you're ready to start on your next home improvement project, contact Zephyr Thomas at 717-399-4708 to start a free quote!
Take a look at this video of the Zephyr Thomas team adding a master bathroom to this home!