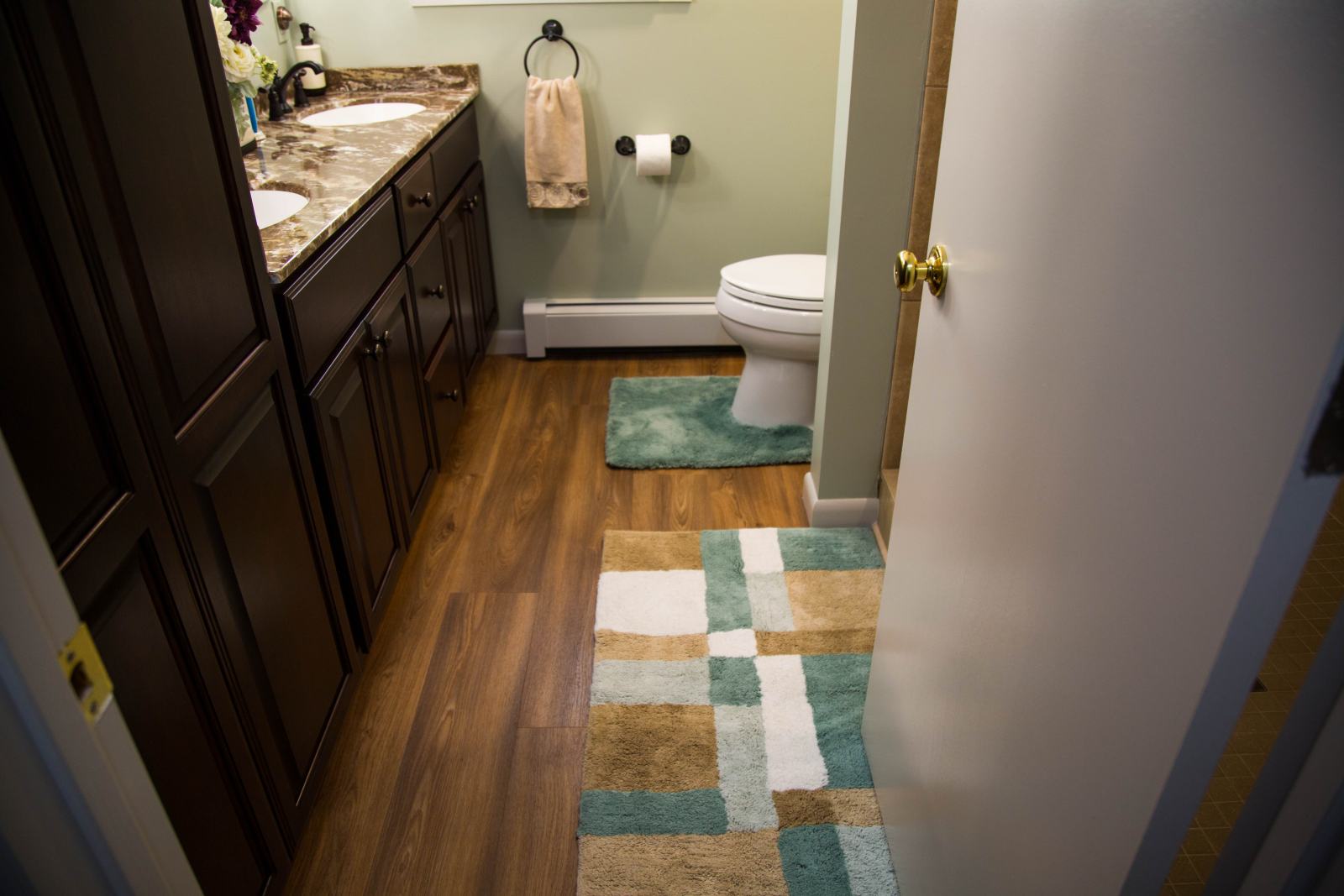 7 Tips to Turn Your Bathroom Into a Home Spa
Posted on July 15, 2021
The spa experience is unmatched in its ability to create relaxation and recharge the mind. A spa day is a great way to treat yourself to some needed self-care. But, not everyone can go to a spa whenever they want to. Instead, you can create the spa experience at home by turning your bathroom into a home spa. Here are some tips to turn your bathroom into a home spa to consider when you are thinking about remodeling your bathroom:
1. Upgrade Your Walk-In Shower
Upgrading a walk-in shower is one of the classic bathroom design ideas and can be a great way to achieve a luxurious spa look and feel in your bathroom. Features, such as custom tile work or built-in shelving or seats, are great ways to upgrade the look of your walk-in shower.
Additionally, you can get creative with the showerheads in the walk-in shower. There are several types of showerheads to choose from. A rain showerhead or dual showerheads with high-pressure streams can be the perfect upgrade to make your bathroom function at the spa level.
2. Add a Large, Freestanding Tub
Walk-in showers tend to reign supreme in bathroom designs. But, if you have the space for it, adding a freestanding tub to your bathroom design in addition to the walk-in shower is a great upgrade. Plus, elegant bathtubs in addition to showers are one of the popular bathroom design trends.
You can get long-relaxing soaks at home that will provide the type of relaxation that you usually have to spend the day at the spa to achieve. Plus, in addition to being one of the most popular types of bathtubs, freestanding tubs are available in a ton of different styles and materials that will help enhance the overall design of your bathroom and add to that spa look and feel.
3. Warm up the Floor
Heated bathroom floors are a great way to transform your bathroom into a home spa and are popular bathroom flooring ideas. Radiant floor heat creates more comfort and can even boost your home's value.
Heated floors aren't for everyone. But, there are some things you can do to combat chilly bathroom floors. Heated bath mats or even squishy, comfortable floor mats in your bathroom can warm up the floor and give you a spa-like experience.
4. Include Extra Storage for Clutter-Free Counters
Clutter tends to create stress. It can be hard to turn your bathroom into a home spa if you're constantly knocking things over or running out of space due to a lack of storage space. A great way to ensure that your bathroom spa remains clutter-free is by planning for ample storage space during your bathroom remodel.
Not only is planning for storage an essential step in any bathroom remodel checklist, but it also provides many benefits and helps you create a cleaner look and more relaxing atmosphere in your bathroom. Plus, there are a ton of bathroom storage solutions to help you get exactly what you need.
Consider including a storage closet in the bathroom or nearby. Closet organizers and shelving can help you make the most of this space. You can also consider floating shelves on the bathroom wall to hold soaps, lotions, or towels. One of the most useful bathroom remodeling ideas is to upgrade your vanity to include some extra storage and help keep your counters free of clutter.
5. Get Creative With Lighting
One of the important things to consider when remodeling your bathroom is the lighting. Plus, you can use lighting to help turn your bathroom into a home spa. Spas capitalize on lighting to help create a relaxing, meditative atmosphere.
You can accomplish this in your home's bathroom by choosing light fixtures that provide variable lighting options. Light fixtures and bulbs that offer softer lighting and are compatible with dimmer switches are a great way to get the feel of the entire spa experience. You can even integrate smart lighting options that can be controlled with your phone or through a voice assistant.
6. Choose Relaxing Colors
Giving priority to neutral or earthy tones is another great way to accomplish a spa feel in your home's bathroom. Neutral tones, earthy colors, and softer colors help to naturally create a more relaxing atmosphere. If a spa-like feel is what you are going for, it can be a great idea to incorporate them into your bathroom design.
7. Add Luxurious Details
A day at the spa is one of luxury. So, if you are designing your bathroom to be a home spa, consider upgrading to luxurious details where you can. Opt for super-plush towels and washcloths and a cushioned floor mat.
Choose upgraded and high-quality plumbing fixtures that coordinate with the spa aesthetic in your bathroom and prioritize other comfortable accessories. Even something simple like ornamental plants or a bath tray or caddy can add an extra touch of luxury, comfort, and relaxation to your bathroom.
Taking inspiration from spas is one of the bathroom design ideas inspired by hotels and it can help you turn your bathroom into a home spa. A spa-like bathroom in the home adds an element of convenience, a touch of luxury, and also comfortable living. It is also the kind of home improvement that can serve as a selling point for a home down the road.
To start the conversation about your bathroom renovation or adding another bathroom to your home, contact Zephyr Thomas at (717) 399-4708 for a free quote! You can also take a look at the Zephyr Thomas team tackling this bathroom remodel!