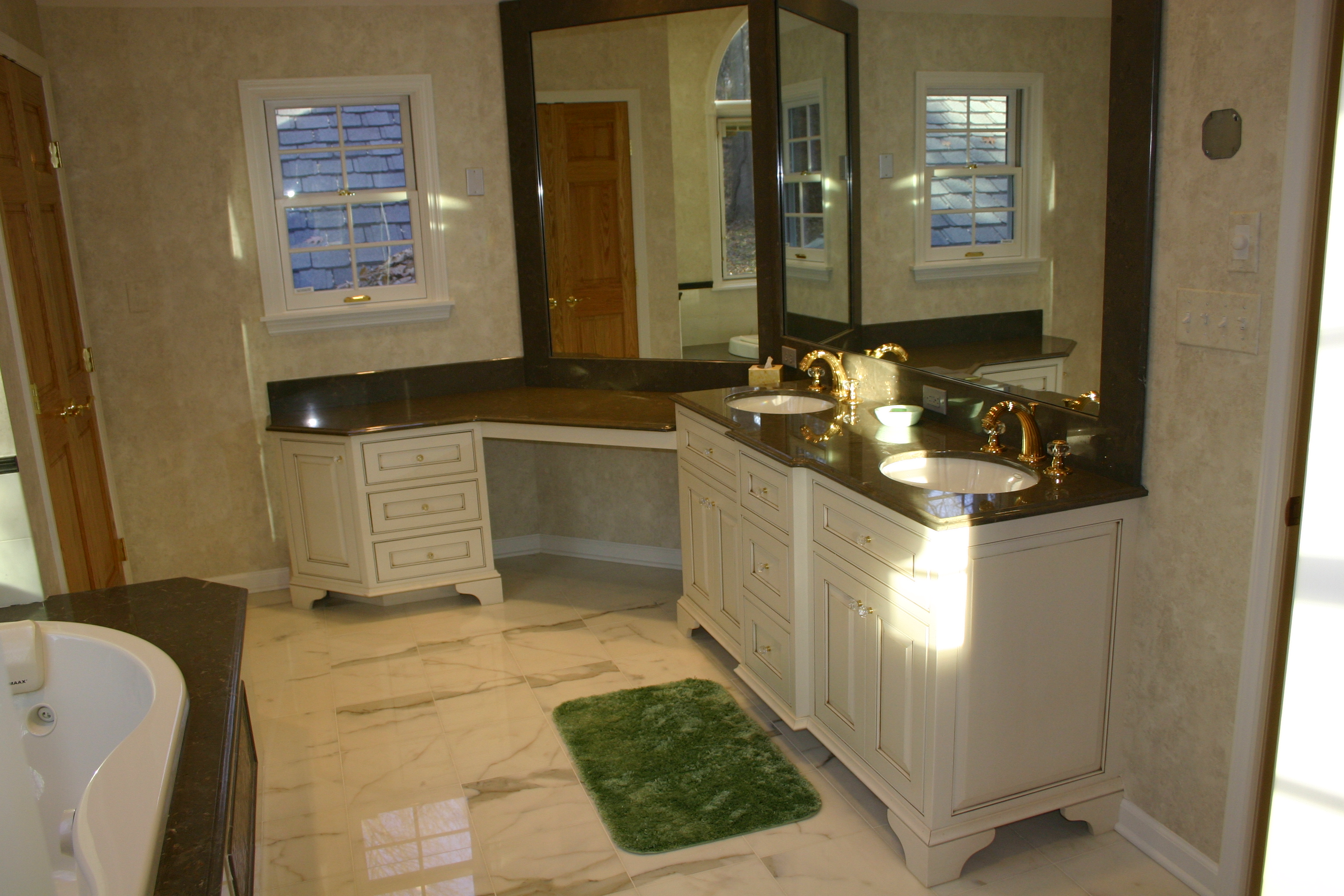 5 Bathroom Design Ideas Inspired by Hotels
Posted on March 24, 2022
When it comes to remodeling a bathroom, there are a lot of things to think about. Even if you have an idea of what you want, it can be hard to figure out what's right for you. Here are some bathroom design ideas inspired by hotels to inspire you for your new bathroom:
1. Get Creative With Doors
In general, you want some separation between a bathroom and the rest of a room or home. Standard doors will do the trick, but you can also get creative with doors, especially with ensuite bathrooms. This type of split/split entry is one of the many types of bathrooms.
Sliding doors, pocket doors, folding doors, and more are all types of doors that are creative twists on a standard bathroom door that still provide privacy. You can even make the door look like part of the fittings of the room for a more concealed, subtle look. In some hotels, the door to the bathroom looks like a closet or wardrobe door and blends in with the room.
2. Opt for No Door
Hotel suites with open plans will sometimes have no doors to the bathroom. This tends to be more common in higher-end luxury hotels, but could be an interesting design option for an ensuite bathroom. If an open concept is intriguing, but you still want some privacy, a privacy screen with distorted glass covering the shower and toilet areas is one way to blend privacy and open concept more comfortably.
3. Think About Adding Furniture
One of the bathroom design ideas inspired by hotels is to add some furniture. If you're working with a smaller bathroom, adding furniture may not be the best fit. For a larger bathroom, you could include a chair or bench paired with a vanity, something that offers storage or a place to put things, or even something waterproof for sitting to dry off or get ready.
4. Include a Double Vanity
Double vanities are a popular option for shared bathrooms and master bathrooms. In fact, they are considered one of the best ways to update a bathroom. They're also one of the bathroom design ideas inspired by hotels. Depending on the space available, design, and overall layout, you can get creative.
A double vanity is commonly two sinks in one continuous vanity. They're generally on the same side of the bathroom, share a counter, and are placed side by side. Another option used in some hotels is to separate the sinks and vanities and place them on opposite sides of a space. Thinking about the type of bathroom you want, the layout you want, and more can help you choose the best vanity for your bathroom remodel.
5. Take Inspiration From Spas
Some of the best bathroom design ideas inspired by hotels are originally inspired by spas. From upgrading a walk-in shower, adding a freestanding soaking tub, picking soft, luxurious towels, and more, there are many ways to turn your bathroom into a home spa. A spa-like bathroom can provide a comfortable retreat in your home and a space where you can relax, or at least feel less stressed while you're getting ready for the day.
These are just a few bathroom design ideas inspired by hotels to get you thinking about some ideas for your next bathroom remodel. There are several things to consider when remodeling your bathroom.
Partnering with an experienced, reputable home improvement contractor can help you narrow down the options that work for you and make sure you end up with the bathroom you want. If you're ready to tackle a bathroom remodeling project, contact Zephyr Thomas at 717-399-4708 to start a free quote!