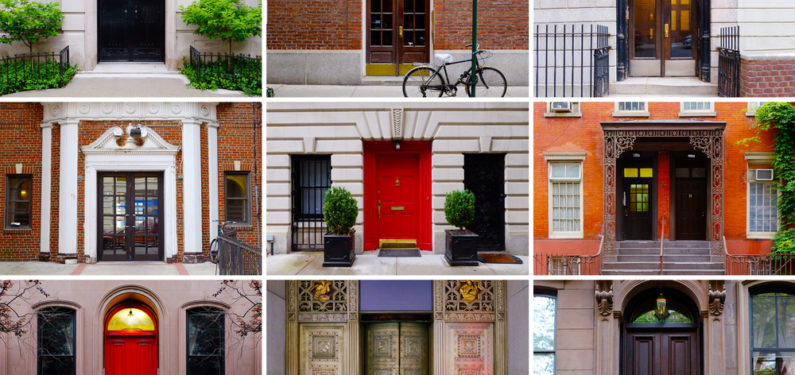 What to Consider When Replacing Your Front Door
Posted on October 25, 2016
So it's time to replace your front door. Maybe it's all scratched up and fast becoming an eyesore, maybe it never hung well on its hinges in the first place, or maybe it's an energy sink. Whatever the problem is, choosing a new door to replace your current one is an important decision and one that you shouldn't make with haste. When choosing a new front door, you have several options as far as materials go. Here's what to consider when replacing your front door:
Fiberglass and Steel
Fiberglass and steel are the most widely available and reliable options in front doors. High-quality fiberglass and steel doors have several advantages. They are highly durable and will not rust if installed properly.
Flexibility
You can order a fiberglass door that's made to look just like wood, or you can have one painted to match the color scheme of your home – this material is very flexible as far as appearance goes. Steel doors can also be made to look like wood, so you can achieve a rustic look while having the stability, durability, and solidity of metal.
Steel doors are also designed to have a realistic wood grain or they can be molded to provide deep and beautiful lines and create drama and depth to your entry door. Steel and fiberglass doors are also available with glass windows to add light and color to your foyer or entryway. These doors can be as tall as six to eight feet and will add rich color and texture to your home.
Energy Saving
Fiberglass and steel doors are a great energy saver: they are impervious to moisture and very airtight. They do require some maintenance to not show wear. Wax your door, just like your car to keep it lasting for years and not showing any wear or tear.
Quality Matters
If you decide to go with fiberglass or steel doors, talk with your contractor to make sure you're getting a high-quality model, because inexpensive fiberglass doors may crack. Be aware that steel doors are not all made the same. While Zephyr Thomas suggests using Pro Via doors with a 20 gauge thickness, some contractors will install thinner doors that may show wear and tear. Be sure to always get a 20 gauge-thick door and have it properly installed. This will keep the winter chill out and the warmth in.
Check out the array of door options offered by Zephyr Thomas Home Improvement. Coming with the Energy Star rating, all of the door options offered by Zephyr Thomas will give you wonderful energy savings.
Pick any faux wood finish, any color that's right for your home, and choose between several door designs, with or without windows. The experts at Zephyr Thomas will assist you in picking out the best door for your home that is energy efficient and will increase your home's value for years to come.