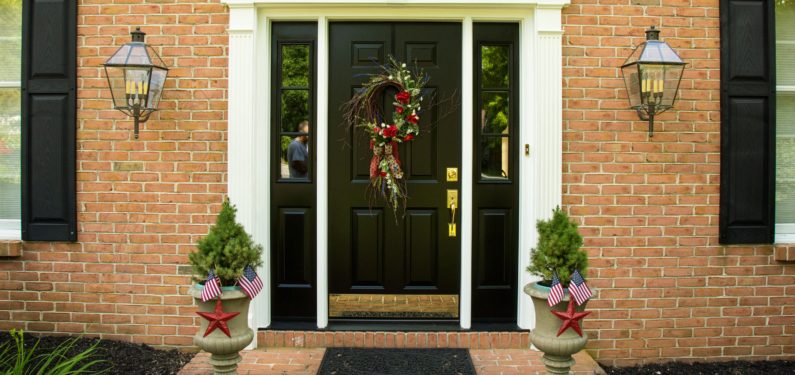 Why It's Important to Choose a Well-Insulated Door
Posted on June 20, 2017
Doors can be some of the most-used, and therefore most frequently damaged, parts of your home. Over the years, sometimes it becomes necessary to replace them. There are many reasons, aesthetic and practical, why you may need to replace a door.
When to Replace a Door
Energy Bill
A practical reason to replace a door is a financial one. Doors can be a huge drain on your budget via the energy bill. Whether you are trying to keep the air-conditioning in, or the frigid winter out, a drafty door can undermine the earnest efforts of your HVAC system.
Poor Insulation
If the inside surface of your door feels cool when it's cold out and hot when it's hot out, it is likely that your door is not well-insulated. One of the prime reasons to replace a door is that it's not serving its intended function as a barrier. Talk with your contractor to make sure the replacement door you buy is well-insulated.
Home Value
If you're selling your home, it is important that your doors be in good condition. Doors are one of the first things a potential buyer will notice about the place. If your doors look too worn or beat-up, or if they slam easily, it can be very off-putting to potential buyers. On the other hand, if your doors are looking great and in good condition, it lets prospective buyers know that their new home was well cared-for.
ProVia Entry Doors: Energy-Efficient and Tailored to Fit Your Home
In the Lancaster area, we get to enjoy the changing of the seasons, which means that we must ensure our homes are properly insulated. If you decide to go with a ProVia entry door, you will be assured that you are getting a top-notch energy-efficient door.
All ProVia doors qualify for the ENERGY STAR program, a program that the EPA and the Department of Energy created to save consumers millions in energy costs each year.
ProVia entry doors are not only a great deal now – they are an investment that will pay off in the future in lower energy costs. They come in a variety of styles and can be customized, so you will end up with an entry door that suits your needs and tastes.
ProVia also offers a selection of sliding patio doors, hinged patio doors and storm doors, so you know that no matter what kind of door you are in the market for, Zephyr Thomas has high-quality and energy-efficient options for you.
Call Zephyr Thomas Home Improvement, or stop by our office, to learn more about our replacement door options. One of our expert estimators will be happy to come to your home to show you your options! We would love to help you envision your ideal door.