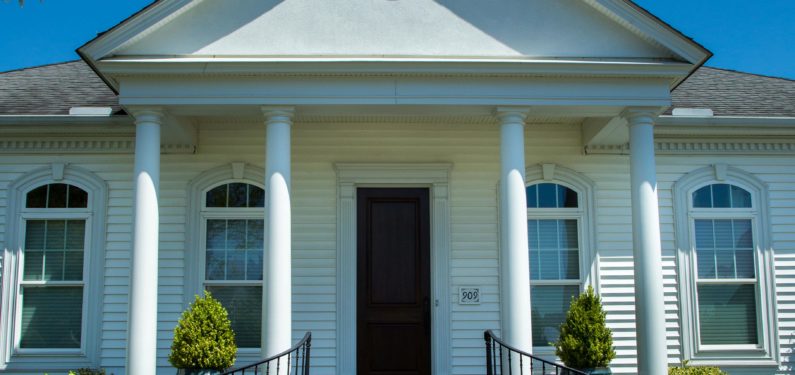 3 Reasons it's Important to Replace Your Windows & Doors Before Winter
Posted on September 21, 2017
Are you thinking about replacing the windows and doors in your home? The timing is important! This type of project exposes your home to the elements to a certain degree, and can be a bit easier when the weather is mild. When you replace your windows & doors, it's important to work with a home improvement contractor that knows how to protect your home from potential weather or heating & cooling loss.
To minimize your home's exposure and control heat or cool loss as much as possible, Zephyr Thomas installers replace one window at a time. For larger openings, our team uses plastic to help close off the work area and minimize everything to that room. This helps protect your home during installation no matter the time of the year.
However, Lancaster winters can be cold and unpredictable. So, it's better to replace windows & doors before winter blows in full-force. Here are a few more reasons why you should tackle this issue now rather than waiting until replacing windows and doors becomes an urgent necessity:
1. Cut Down on Energy Waste
One of the best reasons to replace old windows and doors is that they can be your household's biggest source of energy waste. When gaps around warped doors let air in, it can affect your utility bills more than you might think. Inefficient windows may let in too much light, or let in the cold, heating up your home or chilling it in winter.
2. An Easier Process
If you don't wait until winter to replace your windows and doors, the project won't feel like an emergency. Instead of feeling rushed to get things done before a storm rolls in or the holidays arrive, you can take your time choosing a contractor and picking out which styles and colors you prefer.
3. Enjoy Savings Earlier
If you wait until winter to replace your doors and windows, you will go that much longer without reaping the benefits of energy efficiency. It is also smart to "winterize" your home. Winter can be hard on a house, with its snow and ice, and you will feel a lot better heading into it with a well-sealed house.
Your Options with Zephyr Thomas
Our Signature Series replacement windows are Energy Star® and National Fenestration Rating Council (NFRC) certified. If your current windows aren't performing well, these windows are an efficient upgrade.
The replacement doors we use, from ProVia, are likewise great at keeping out cold air–or keeping it in during the summer. ProVia Entry Doors qualify for the EPA's Energy Star program, which means they can help you save on heating and cooling costs.