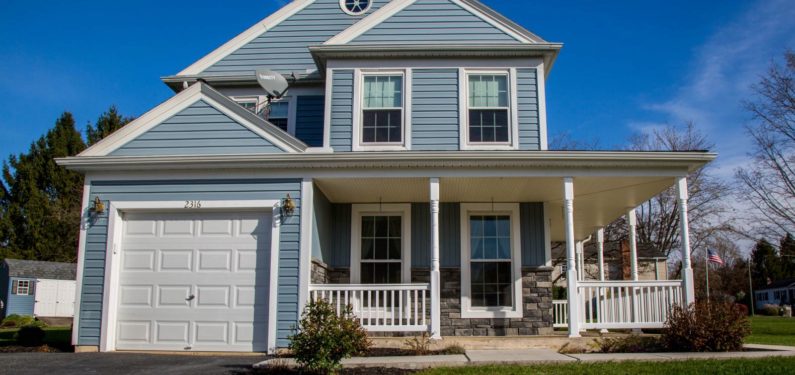 4 Benefits of New Siding
Posted on December 7, 2017
Thinking of putting new siding on your home? At Zephyr Thomas, we are the foremost vinyl siding company in Lancaster, PA. If you're looking to spruce up your house, we have you covered. We carry vinyl from the most trusted manufacturers, including CertainTeed and Mastic. The possibilities are endless! Here are four of benefits of new siding:
1. Boost Your Curb Appeal
Older siding can start to break down over time, leaving unsightly remains. For example, sections will begin to fade, and sometimes even grow mildew. Having newer siding installed can easily, and drastically, improve the appearance of your home. A fresher look can boost your home's value, as well as your pride.
2. Reveal Hidden Damage
We use vinyl siding from CertainTeed and Mastic because of their tight fit. However, not all siding is created equal. Sometimes liquid, mold, and debris can squeeze between tiny cracks in the siding. Over time, these build up behind the walls of your home and cause some serious damage. When you install new siding these problem areas will be exposed, keeping them from remaining a hidden danger.
3. Energy Efficiency
With new siding, there is an added energy bonus. Your home will gain a tighter lock between its vinyl panels. Plus, insulated siding options or insulation board can be added behind new vinyl siding that can help gain R-value. That, paired with the ability to find and fix issues in your existing insulation, can help contain your home's heating and cooling more efficiently. Having the right siding installed can help keep your home cooler in the summer and warmer in the winter. Plus, the potential extra energy savings isn't too bad either.
4. Less Maintenance
Switching from another siding type to quality vinyl siding lowers the maintenance required. Wood siding or brick facade takes time and money! Painting, coating, scrubbing – they're a thing of the past when you convert to vinyl siding. All vinyl needs is a nice spray-down once a year or so to keep it nice and bright.
These are just a few of the great benefits of new siding. Are you ready to put new siding on your home? Call us today at 717-399-4708 or use our contact form to get in touch with one of our home improvement specialists. Contact us today to find out why Lancaster has placed its trust in Zephyr Thomas for over 60 years to turn houses into homes.