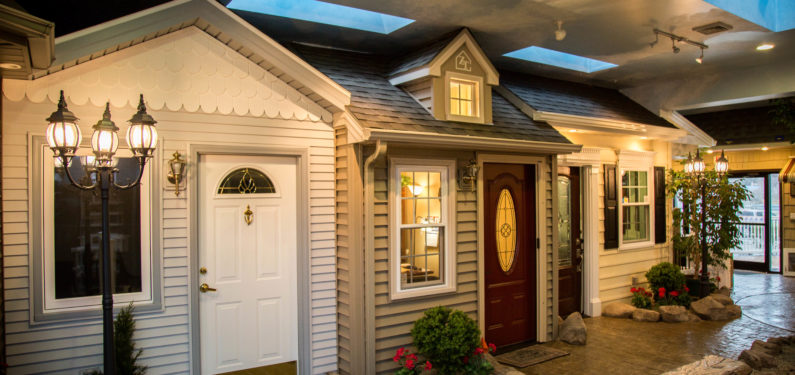 When is High-Strength Siding the Right Choice?
Posted on April 12, 2018
Most siding, especially siding from CertainTeed, can handle the average storm. The occasional blizzard, thunderstorm, or sleet won't hurt vinyl siding too much. However, some regions experience weather conditions way beyond the average. For these areas, the answer is heavy-duty siding. Not sure if you need high-strength siding? Here are some things to consider when making the choice.
High Winds
One of the benefits of vinyl siding is that it is durable. Many standard siding lines can handle wind speeds up to 140 to 160 mph, but consistent winds at that level may cause damage over time. The CertainTeed Monogram line boasts the capability of handling winds up to 220 mph, which makes it perfect for homeowners in high-wind areas. If you live along any of the major wind current systems, or in areas with large, open swaths of land, then the Monogram line of vinyl siding is a good choice for your home.
Hefty Snow
In colder regions, homeowners dread the onset of winter. With lower temperatures comes the threat of snow. Normal snowfall is tolerable for homeowners with standard vinyl siding; however, in places that experience annual white-out blizzards, that may not be the case.
The sheets of ice that develop over the course of the winter can cause considerable damage to typical siding. It's just not thick enough to withstand that kind of pressure. Monogram siding offers .046 thickness, which can support the extra weight no problem.
Coastal and Lakeside Homes
There are plenty of reasons to love living in a beach town, but corrosion isn't one of them. The sea air can be downright medicinal for people but it can cut right through siding. Being exposed to high levels of salt and humidity in coastal communities can cause paint corrosion, rust, and staining on certain materials. For certain types of siding, it can strip the paint right off. For homeowners living in coastal towns, the safe bet is to go with vinyl siding, and stronger, thicker high-strength siding on top of that.
If you need more information about vinyl siding for your home, give Zephyr Thomas a call at 717-399-4708 to start a free quote!