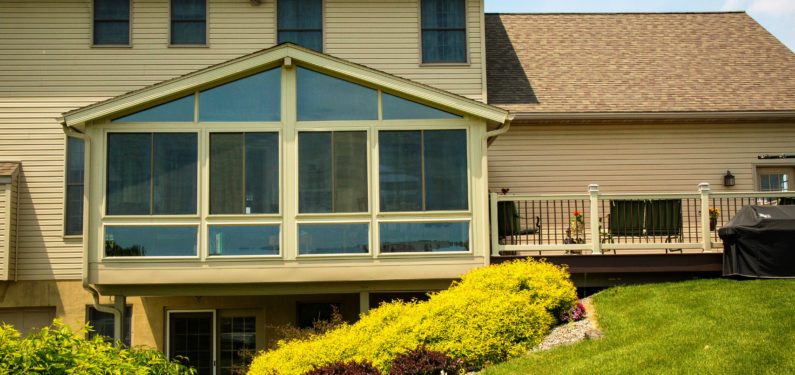 The Advantages of Building a Home Addition
Posted on June 14, 2016
Whether your family is growing, your in-laws are moving in, or you just need more space, you might be considering adding onto your home. Building a home addition can definitely be a smart alternative to buying a new home.
The decision to do it should be considered carefully because a lot of time and money may be at stake and you may encounter issues you never anticipated. Consulting and working with a professional remodeler will make this much less stressful.
Here are some of the advantages of building a home addition:
1. Financial Gains
Building a home addition is cheaper than buying a new home. Even if your local real estate market is depressed, building an addition will cost less than buying a new home with as much space as what you have now plus the addition. A home addition gives you the added advantage of gaining needed space while holding onto a house where you may have made some wonderful memories.
It also may pay for itself if you decide to sell your house. The cost of a two-story home addition can be almost fully recovered when you eventually sell your home because a home addition is one of the ways to add value to your home. Of course, there are a number of factors that affect the likelihood that this will happen, and the real estate market is unpredictable.
2. Building What You Want
You'll collaborate with your contractor to design the home addition, so it'll be your creation. Here's your chance to build — at least part of — your dream home. If you're the kind of person who loves creative projects, you might find yourself having a lot of fun with it.
Think about the space around the addition as well as the space inside. You might have to reconsider the landscaping in your yard. This is one of the things to consider when choosing home addition placement and it also presents an exciting opportunity to re-imagine the space!
3. Dreaming About Your Home Addition
When dreaming up your home addition, it can get overwhelming when you start to think about planning. There is a lot to think about when it comes to how to plan for a home addition. Take the process step-by-step and it won't seem like such a huge undertaking after all.
First, ask yourself why you want more space and what your priorities are. This will ensure that you end up with what you want. Write a paragraph or two about why you want the addition. Get your thoughts on paper and review them. In doing so, you may even spur other creative ideas. Plus, you'll be fully prepared for a discussion with your contractor and able to describe exactly what you want and why.
With a direction in mind, get inspired! Go to Pinterest and Instagram, maybe spend an afternoon in the bookstore checking out home-improvement or interior-decorating magazines. Ask your contractor for a tour of their showroom or to go through their portfolio.
Once you have a rough idea of what you want your addition to look like, talk to your contractor again. At Zephyr Thomas, we handle all the details. So, we'll run it by the local authorities to check that the home addition you want is in the clear. If the design violates any ordinances, we'll work with you and local officials to bring it into compliance and get you the home addition you want.
Call Zephyr Thomas today at 717-399-4708 or stop by our office to start planning your dream home addition!