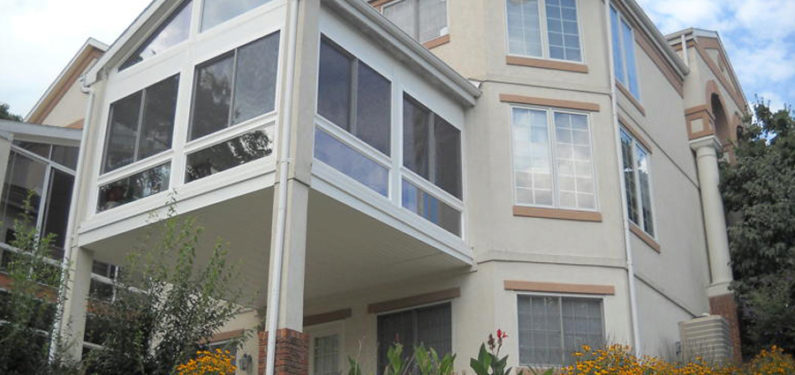 What Home Addition is Best for Your Home
Posted on April 18, 2017
There are lots of reasons why you might want to install an addition on your home. You might need the extra space for work, relatives who are coming to live with you, or just a comfortable place to relax.
The reason why you want an addition will determine what type of addition is right for you. As you can see in this gallery of work we have done over the years, Zephyr Thomas Home Improvement has installed many different types of home additions. Thanks to our years of experience installing additions, we will certainly be able to help you find the right kind of addition to fit your needs.
First Things First
Before you even speak with a contractor, it's smart to sit down with your spouse or even your whole family to determine what you want from the addition. It's important to take into account your family's lifestyle, habits and preferences before you go forward with any particular design. Have a brainstorming session and make a list of wants, needs, and ideas. Then, when you talk with your contractor, you will have a clear idea of what you want.
The Four-Season Sunroom
If you're looking to add a beautiful space to enjoy the summer sunlight – or to look out at the spring rain or watch a snowstorm in winter – consider installing a four-season sunroom.
A sunroom can be used as space to just lounge around, but it can also function as a number of other things, such as a workout room, an extra dining room, or a study. When you go with Zephyr Thomas, you can be sure that you'll end up with a sunroom that is easy to maintain and durable – a permanent addition to your home. A well-designed, well-installed sunroom adds curb appeal for potential buyers and, like other types of home additions, can increase the value of your home.
Bedroom, Bathroom, Basement, or Second-Story Additions
As you can see by looking through our gallery, Zephyr Thomas can install various types of home additions that will fit your family's lifestyle. We can even install an addition that includes a bathroom – useful information if you're thinking of constructing an in-law suite. When installing your addition, we will take care of all of your plumbing and electrical needs.
If you've decided to build an addition, Zephyr Thomas will walk you through the whole process, from planning to completion. We will help you get the necessary permits and deal with any inspections your local municipality requires. Just tell us your ideas, and we will work with you to make your dreams come true.
To find out more about what Zephyr Thomas has to offer, give us a call or feel free to stop by our office. One of our expert contractors will be happy to come to your home to show you your options and help you make the necessary decisions.