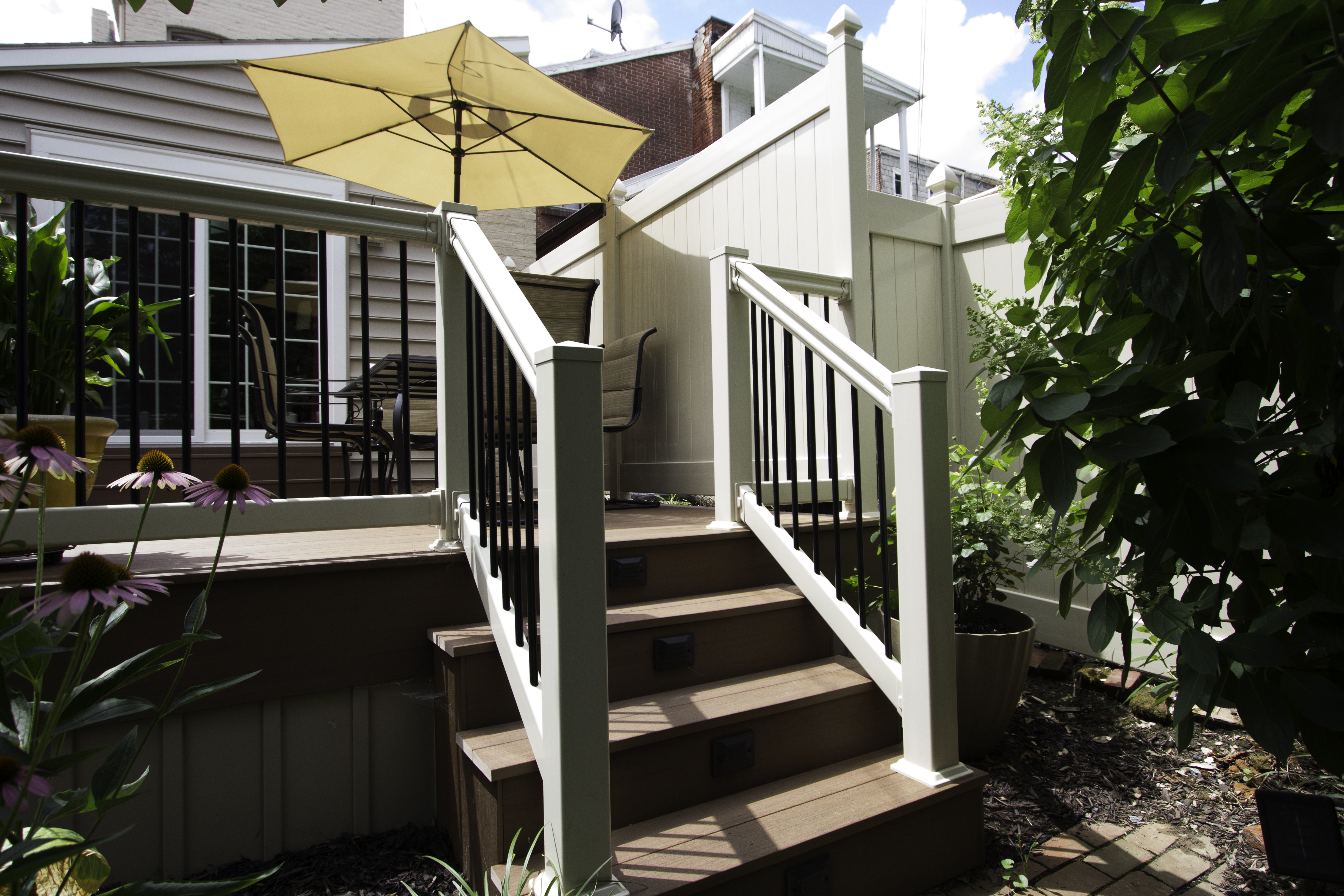 3 Unique Ways to Use a Deck Addition
Posted on June 20, 2019
Homes that feature decks offer special opportunities for unique ideas to be brought to life, which enhance both the usefulness and visual appeal of a deck addition. The choices are as vast as what you can dream up. Regardless of the size or shape of a deck, there are almost always numerous ways for you to improve or upgrade this extension of your home. Here are a few unique ways to use a deck addition to help you to maximize the potential of your deck area and create a great, inviting space that receives frequent use for years to come:
1. Create an At-Home Luxury Spa
If your deck incorporates a hot tub or the deck structure leads way to a pool deck or pool house area, you are already on your way to creating your very own luxury spa right outside of your back door. In addition to having a hot tub on your deck, you may want to consider some comfortable seating options. Many people prefer natural-looking wooden or faux wood furniture that can be used in conjunction with removable cushions.
If you do wish to incorporate a hot tub with your deck, bear in mind that even treated lumber becomes susceptible to rot when subjected to extended and frequent exposure to moisture. Painted decks create significant maintenance requirements of their own. For this reason, and many more, a vinyl deck is the best choice when creating your at-home outdoor spa or just adding a deck to your home.
Another great option that contributes to the spa atmosphere is by installing outdoor speakers along the perimeter of the deck. The speakers can be placed strategically so they do not detract from the visual appeal of the deck. Unwinding in the hot tub with some soothing tunes playing over your outdoor surround-sound is the kind of summer evening that just about everyone can appreciate. In addition to the audio/visual aspects of your home spa, installing misters along walkways lined with ornamental warm-season grasses can provide an almost-tropical feel to the back of your home!
2. Make the Ultimate Cookout Space
The smells of a grill-out, lazily riding along a warm breeze as it drifts down a quiet street, creates one of the most nostalgic feels of summer. If you have an under-utilized deck space and a penchant for grilling, your deck is just waiting for you to turn it into your ultimate cookout space.
Many outdoor grills can be permanently installed within the deck structure and storage areas can be creatively integrated with the deck in order to give you room for any supplies you need to have that epic BBQ. Even if your deck doesn't have these permanent fixtures, you're just a small renovation project away from creating a unique, designated cookout area where a freestanding grill can be placed out of the path of foot traffic.
If you are renovating, replacing, or adding a deck structure, it's the perfect opportunity to consider other creative ideas that will add to the enjoyment and functionality of your deck. A gas or electric fireplace or fire pit is one option that creates a central focal piece on your deck and enhances the outdoorsy feel to complement your cookout space. If your intentions are to do some hosting and entertaining, consider a comfortable outdoor seating design that will allow you to serve food to larger groups of people in an efficient manner.
3. Extend Your Living Space with an Outdoor Living Approach
When it comes to finding inspiration for deck options and ideas, the best thing you can do is to stop thinking about your deck as just a "deck" and start considering it as an extension of your home. How many different ways could you make an additional 500 square feet of living space beneficial to you?! Just because the deck is outside, doesn't mean it can't benefit you in many of the same ways additional square footage on the inside of your home can.
Consider how you can maximize the available seating and space on your deck. One great way this can be accomplished is by installing permanent seating around the perimeter of the deck and turn the deck into an outdoor living or dining room. Indoor/outdoor pillows can be added to bench-style seating for additional comfort. Consider the materials you use for this type of seating, as traditional treated lumber can quickly become splintered and create a hazard. This permanent seating can also be utilized along with tables and chairs to create a great outside eatery area.
Deck projects are fun because the possibilities are near endless and there are many useful and unique ways to use a deck addition. They are also economical ways to greatly enhance your property and improve how you and your family use it. Most decks have a ton of potential that is simply unrealized. The good news is that those same decks are just one great idea away from being a huge asset to your property.
If you have questions about adding a deck to your home, give us a call at 717-399-4708 and we can help you design your dream outdoor space!