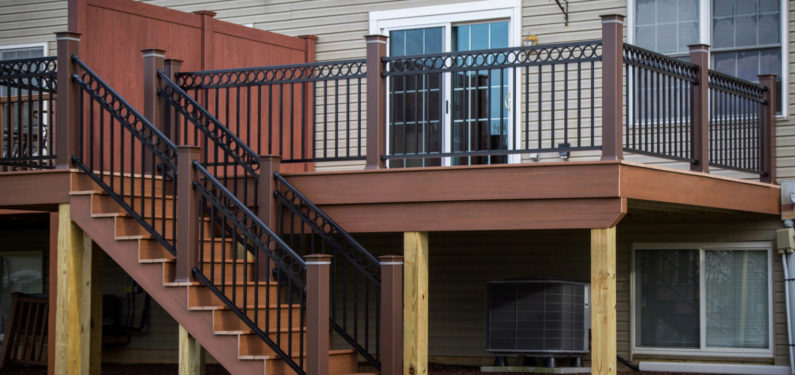 4 Reasons Why You'll Wish You Had a Deck This Summer
Posted on December 26, 2019
Adding a deck onto your home is a great way to enhance the dwelling's exterior. Decks are an economical home improvement project and they provide homeowners with many benefits. Here are a few reasons why you'll wish you had a deck this summer:
1. Get Extra Space for Entertaining or Dining
A beautiful new deck can be a focal point of the exterior of your home. It can also greatly increase the available space in your home for dining with family or entertaining guests. Decks can be great places to gather because they often feature both seating and tables which make them a natural draw for groups of people.
2. Enjoy Nature in Comfort and Quiet
Another one of the reasons you'll wish you had a deck this summer is to enjoy nature in comfort and quiet. A deck is a prime place to enjoy and connect with the natural world. In fact, with a bit of careful planning, your new deck can become a space of privacy and seclusion while you enjoy the calm and comfort that only the outdoors can provide. Decks are great areas to enjoy sunrises or sunsets, watch birds, or even just curl up with a morning cup of coffee and a great book.
3. Increase Safety and Function Around a Pool
If you have a pool in your backyard, a deck is a great way to make the space around the pool function more safely and efficiently. A deck around the pool area can help to direct traffic flows and points of entry and exit while also providing a place for seating and sunbathing.
Decks can provide room for additional pool supply storage. In addition to all of the practical aspects of adding a deck around your pool area, they also make the pool area look far better and can increase both your home's curb appeal and market value.
4. Enhance and Improve Your Backyard
In multiple ways, adding a new deck to your home will enhance and improve the backyard area of the property. In fact, it's one of the many ways to improve your backyard. Decks are a type of home improvement projects that enhances the aesthetic appeal of your home while also greatly increasing its functionality. Deck additions are also one of the home improvement projects with the highest ROI.
The presence of a new deck will open up new and different opportunities for your backyard in terms of entertaining as well as how your family uses the space. The possibilities and opportunities are nearly endless as a new deck addition can be customized to meet all your wishes and lifestyle needs!
These are just a few of the reasons why you'll wish you had a deck this summer. If a deck is something you have been wanting for your home, you're likely able to think of many more reasons why a deck would be a welcomed addition to your home once warmer weather comes around again.
New deck projects are a great way to enhance and improve your home and property while simultaneously avoiding some of the typical upheaval of life and routine that can accompany some larger projects. Adding a new deck is the kind of home improvement project that can remain economical, but provide a homeowner with significant benefits. If you would like to discuss your options regarding adding a new deck to your home, give us a call today at (717) 399-4708!