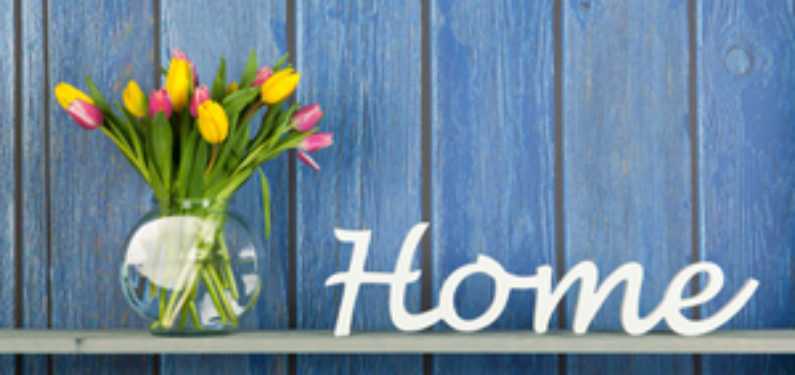 Spring Maintenance Checklist
Posted on March 20, 2014
Today is the first day of spring and with it comes thoughts of warmer weather, flowers blooming, and of course, the dreaded spring cleaning! In addition to rounding up the winter dust bunnies, it's also important to make sure both the interior and exterior of your home have a smooth transition from the winter to summer months. Here is a spring maintenance checklist of home spring maintenance tips to help you take care of your home as the seasons change:
Inside the Home
The most important considerations for the inside of the home are air quality, function, and general appearance. Here are a few places to check and few things to do to maintain your home:
Inspect ceiling and room fans, and clean the blades
Examine and repair screens in doors and windows
Check exhaust fans and vents, and clean and remove any buildup
Test smoke detectors, replace batteries if necessary
Examine plumbing, including toilets, faucets, and drains
Lubricate entrance door hinges, check weather stripping, and check the seal at the bottom of the door
Check for places that need to be painted
Outside the Home
Checking for damage and performing general maintenance are your top goals for the exterior or your home. Proper maintenance prevents damage to your home and ensures durability. Checking for damage will allow you to catch small problems and fix them before they become costly issues. Here are few places to check and a few maintenance activities to get your home ready for spring:
Check the roof for winter wear and tear
Clean gutters and downspouts
Check lightning rods and grounds
Service the air conditioner and clean the condenser coils
Examine and repair caulking in windows and doors
Check the outdoor barbecue for insects, spiders, and birds
Condition the deck by hammering in loose or protruding nails
Power wash exterior of home
Tune up your lawnmower
Check the grout between bricks and flagstones
A spring maintenance checklist like this can help you monitor your home for issues and identify problem areas you need to address. For more information on additional ways you can improve your home or for help with any issues you find, call Zephyr Thomas Home Improvement at 717-399-4708.