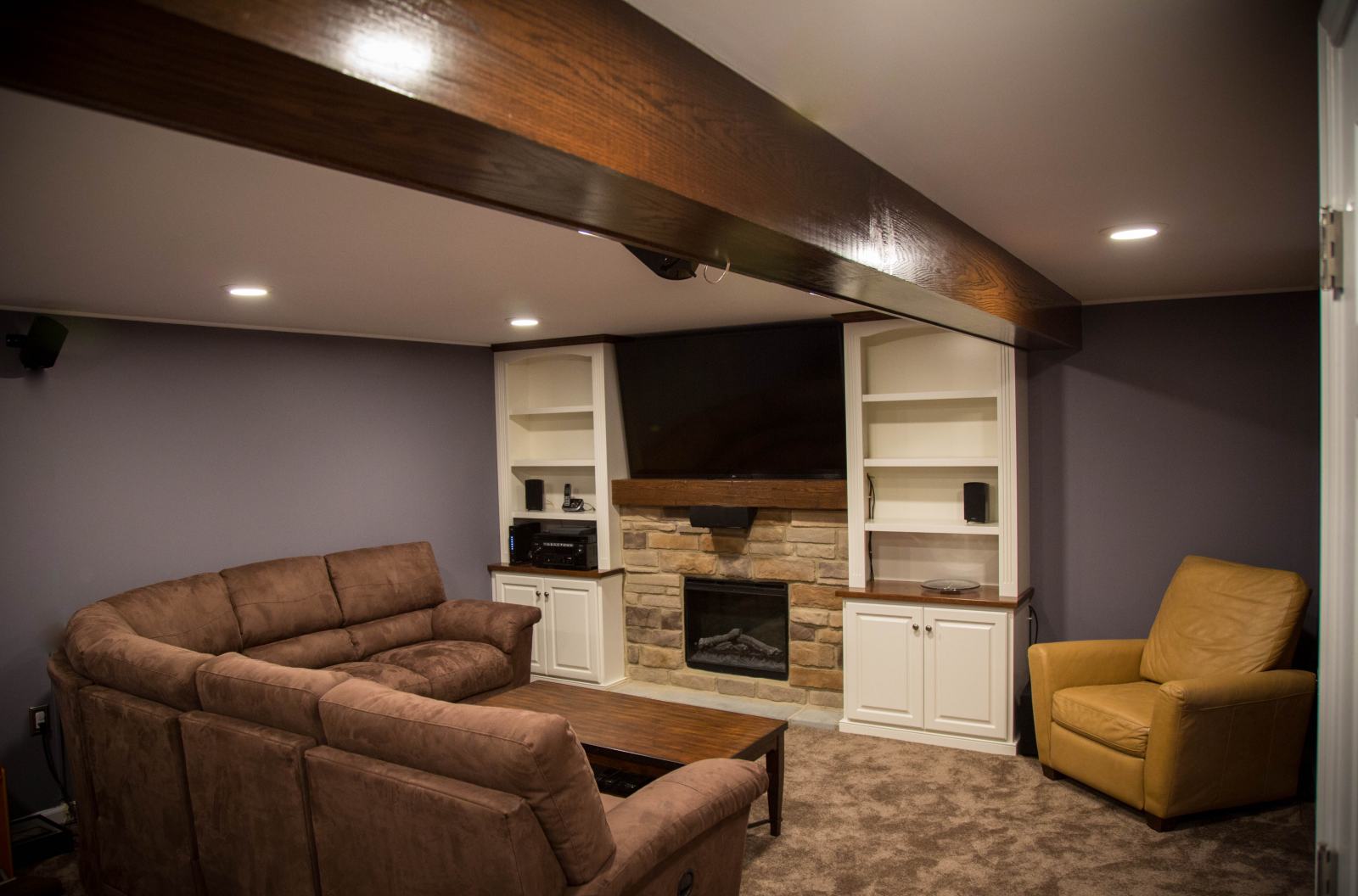 5 Useful Game Room Ideas
Posted on March 4, 2021
Adding an extra room to your home and turning it into a game room or using a finished basement or other space as a game room is a more practical home improvement than it may seem at first. There are some great benefits provided by a game room, from the reduction of clutter around other parts of the home to a centralized area for family activities and quality time together. Here are some useful game room ideas to inspire you:
What is a Game Room?
A game room in a home is a space that is designated for recreation and indoor activities. Game rooms often feature recreational amenities, but can also be used for physical activities too.
Often, game rooms have pool tables, ping-pong tables, dart boards, arcade games, video game setups, a full entertainment system for watching sports, and more. They may also even have bars or cocktail areas.
5 Useful Game Room Ideas
Here are some useful game room ideas to help inspire you as you plan yours:
1. Add a Home Bar or Cocktail Corner
A home bar or cocktail corner is a great addition to almost any game room designed for adults and used for entertaining. Not only does this provide a place to congregate and socialize, but a bar counter and some extra seating in a game room make it easy to create a dedicated space for drinks and food.
This helps provide some room for people to spread out, relax, and be comfortable while also keeping spills and messes more centralized for easier cleanup. A full bar with a sink and a refrigerator also makes food storage and cleanup much easier.
2. Include Soundproofing
A game room is one of the great ways to use a room addition. Whether the game room is for kids or for adults, it can produce a lot of noise, which can easily spread to the rest of the house. Including some soundproofing can help you contain the noise and keep the peace.
Soundproofing the walls of your game room allows kids big and small to blow off some steam, celebrate their team's win, practice their band's next song, etc. without disrupting people in other areas of the home. A game room is one of the classic finished basement ideas. And, if the game room is located in the basement, it can be a good idea to soundproof the ceiling as well.
3. Install an Indoor Swing or Hanging Chairs
When it comes to seating in your new game room, you want to make sure you have enough for how you want to use it. But, you can also get creative with fun and less formal decor that captures the feel of a recreational atmosphere.
An indoor swing or hanging chairs can be useful game room ideas that offer fun seating and a unique look. One of the ways to use your patio enclosure is to turn it into a game room or a space for entertaining. In this scenario, a patio swing or hanging chairs could be the perfect seating.
4. Opt for a Multi-Purpose Room
Although you can have a dedicated game room, you can also turn it into a multi-purpose room. These spaces in the home are versatile and you can use the room for multiple types of activities. If the walls have been soundproofed, it may serve as the perfect place to practice a musical instrument, or it could double as a hobby room or a workshop.
Even if you keep it as just a game room, you can still make it multipurpose for recreation by including video games, pinball machines, pool tables, and more. Whether opting for a multi-purpose room or just including a variety of recreation in your game room, multifunctional furniture can help you make the most of the space.
Extendable tables, furniture with built-in storage, and more can all help you get the function you need from your game room. Including multifunctional pieces is one of the tips for decorating your sunroom and it can be a big help in your game room as well, even if your game room is a different room.
5. Get Creative With the Walls
The walls of your next game room are blank canvases just waiting for your creativity to bring them to life. Don't overlook this useful space. There are plenty of opportunities to transform the walls of your game room in a way that adds to the uniqueness of the space while also providing more fun and enjoyment.
Chalkboard paint or whiteboards are great ideas for a wall in your game room and will provide children with hours of fun. Magnetic paint is also a great option. If you really want to take the walls of the game room to the next level, you can install an interior climbing wall that will give children a way to get some physical exercise even while inside.
Whether designed for children or adults, there are a lot of things that require storage in a game room. One way you can get creative with the walls is by going vertical with storage. Built-in shelves or cubbies along one of the walls is a great way to create functional and aesthetically pleasing storage spaces in the room.
These are just a few useful game room ideas to inspire you as you think about your own. A game room is just one way to use a home addition. This type of home improvement can add a lot of value for you and your family while also adding more space to your home and increasing its value.
To get started on a room addition for your home, contact one of the experienced representatives at Zephyr Thomas at (717) 399-4708.