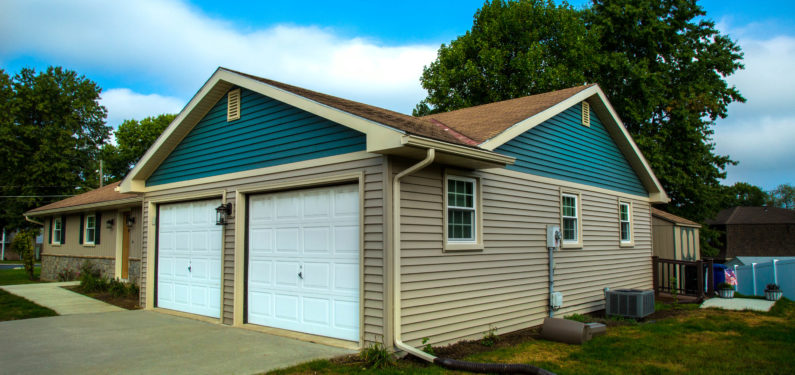 3 Telltale Signs You Need New Siding
Posted on January 11, 2018
Getting new siding can be a daunting task, especially if you're still on the fence about whether or not it needs to be done. Installing new siding brings about a number of benefits: improving the aesthetics, maintenance, and sometimes even structural integrity of your home. Here are 3 of the biggest signs that you need to get new siding:
1. Visible Damage to Your Siding
Probably the clearest sign that your home needs new siding is visible damage. Holes in the siding, bubbling, warping, and other deformities often foreshadow the potential for lasting damage to your home. These damages may allow water to wreak havoc directly on the interior structure of your home, so make sure to act quickly once you notice one of these issues.
2. Frequent Painting
Painting your home is an undertaking to say the least. If you find yourself having your home painted often, it would likely be better served by vinyl siding. Vinyl holds its color for many years, and is more weather resistant than most other siding choices – meaning less painting for you! Plus, it tends to be more energy efficient and is much easier to maintain.
3. Mildew and Molds
If mildew, mold, or fungus begins growing on your ceiling tiles, you may have a siding problem. It's likely that your current siding is allowing moisture to build up underneath. Replacing siding when this is an issue can protect the underlying structure of your house, and in some cases might even help with its inhabitants' allergies! Vinyl siding protects your house, inside and out, while reducing potential allergens for inhabitants – that's a winning situation all around.
Find Out Why We've Been Trusted For Over 60 Years
At Zephyr Thomas, we take pride in our services and the work that we do. Just see for yourself with our before and after vinyl siding installations page. If you're ready to talk to one of our experienced professionals, contact us today through our website, or by giving us a call at 717-399-4708!