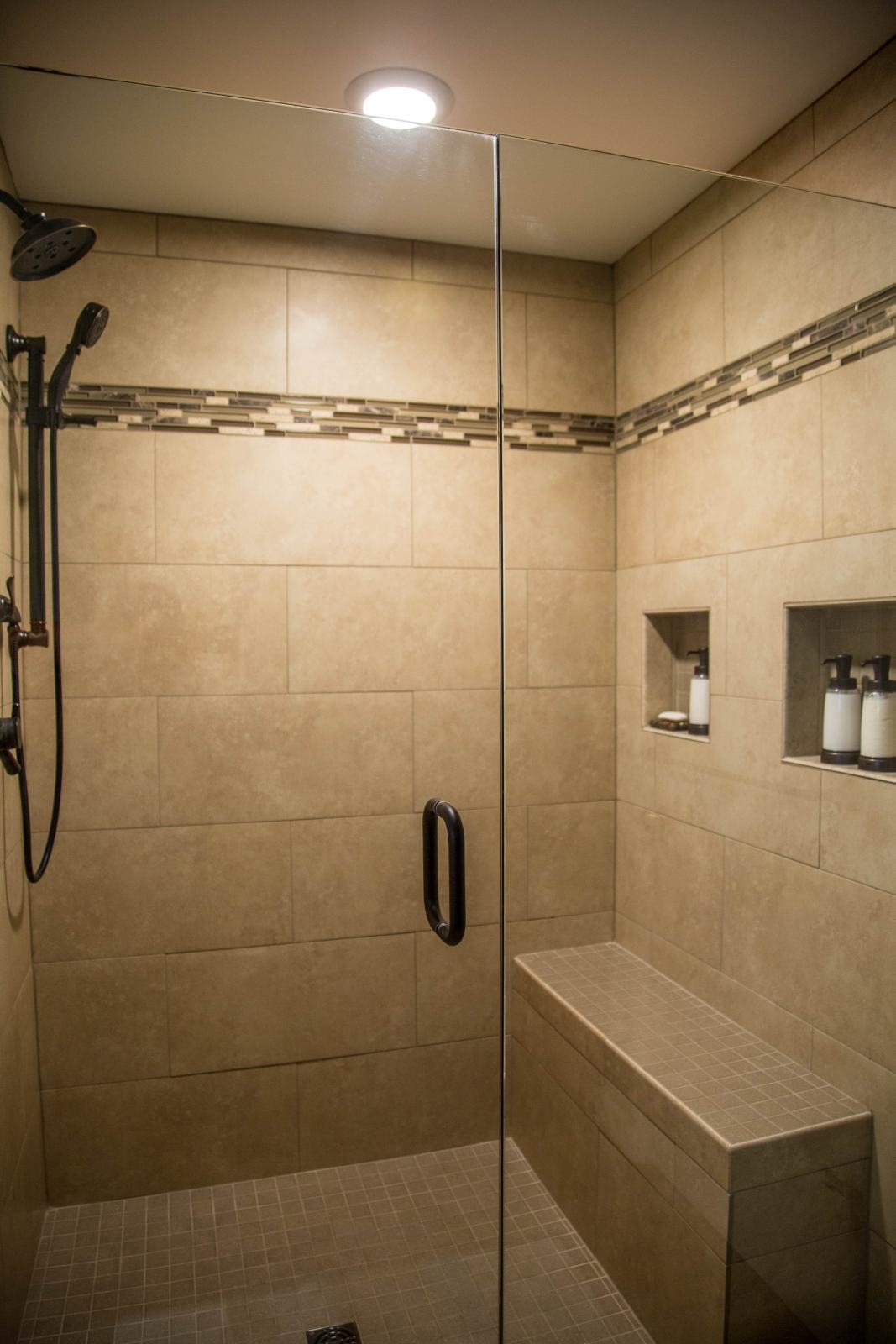 6 Shower Wall Options to Consider for Your Next Bathroom Remodel
Posted on October 20, 2022
If you're thinking about remodeling or updating your bathroom, there are a few things to think about first. It's important to consider what type of shower wall you want. Here are a few shower wall options to consider for your next bathroom remodel:
1. Glass Tiles
Glass tiles are an elegant material choice. They give your shower a clean-looking aesthetic and are waterproof. Maintenance is minimal and cleaning is easy. Plus, glass tiles are customizable, so you have a lot of options available when it comes to color, design, and more.
2. Fiberglass
Fiberglass is an excellent choice for shower walls because it's durable and cost-effective. They typically come in large sheets which makes for easy installation. Fiberglass shower walls are a thick and heavy material and are soundproof.
3. Acrylic
Acrylic shower walls are a very popular choice because they look like more expensive tiles, but are even better and are more cost-effective. They can come in a panel that fits seamlessly to your walls, which will eliminate mold and moisture issues.
Acrylic shower walls are incredibly durable and easy to clean. Much like vinyl, they are scratch-resistant and stand up well against cracks, stains, and chips. Not only do they require very little maintenance, but you won't have to worry about replacing your shower wall again anytime soon.
4. Porcelain
Porcelain shower walls give a classic look to your bathroom, but are less expensive than natural stone walls. They are impressively durable and withstand water despite looking quite delicate.
Porcelain is considered to be a higher-end option compared to ceramic shower walls. They give your bathroom a timeless look and are easy to repair if needed. Although porcelain can be slippery when wet, you can solve that by texturizing the floor or adding a non-slip mat.
5. Ceramic
Ceramic is another one of the popular shower wall options. Ceramic tiles are easy to obtain and easy to install, so there usually isn't a lot of added labor for professional installation that you might have with materials that require more complex installation.
Ceramic showers are also a great option if you're upgrading to a walk-in shower. Ceramic is a great choice if you want the look of natural stone, but don't want the cost of natural stone. They're also durable, water-resistant, and can withstand harsh cleaners if needed.
6. Natural Stone
Natural stone shower walls are a very coveted material to use in your bathroom and are one of the great ways to update your bathroom. They are luxurious, durable, and last for years. Stones like granite, onyx, and marble are popular choices.
You will be paying a lot for natural stone walls as well as the installation, but in the long run, it will be worth it. Natural stone walls can be very heavy, so be sure your bathroom can handle the weight of the stone.
These are just a few of the most popular shower wall options to consider for your next bathroom remodel. If you're interested in remodeling your bathroom or adding a bathroom to your home, contact Zephyr Thomas at 717-399-4708 to start a free quote!