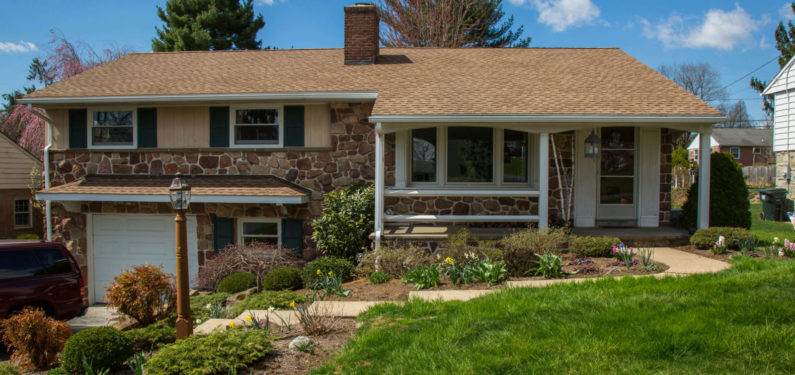 5 Common Home Improvement Myths
Posted on August 20, 2020
Choosing to reinvest in your home and lifestyle through a home improvement project is a good idea. Generally speaking, there are plenty of benefits that an update, renovation, or home addition provides. But, there are a lot of common home improvement myths that can result in a less-than-satisfactory outcome for your project. Here are a few common home improvement myths to avoid:
Myth #1 – Any Remodel is a Good One
Not all remodeling projects are created equal and not all of them are good. A good remodel/home improvement will increase the value of your home and be worth the investment in the convenience and benefits you get from it. But, what you consider an improvement because you like it may not be considered a good thing by potential buyers down the road. A good contractor can help you ensure it turns out in your favor.
Myth #2 – DIY is Easier and Costs Less
Some home improvement projects are more complex than others. Even in the case of a relatively simple home improvement project, unforeseen obstacles and challenges will almost inevitably crop up. Many homeowners try to DIY a home improvement project to save money and avoid the paperwork associated with hiring a licensed contractor. This is often a mistake.
What often goes without consideration is the time-cost associated with these types of projects. Additionally, most DIY homeowners will be working on a home improvement project in addition to maintaining a full-time job. This means that the home will likely be disrupted by the project for a much longer time period. Long-term DIY projects can have negative impacts on the family's quality of life when they drag on.
They also become stress factors when finding the time to complete the project is hard to come by. Also, DIY often isn't cheaper in the long run. The idea of saving on labor costs might be initially attractive to homeowners, but there is an increased chance that repair work will be needed down the line if things are constructed or installed poorly.
When this occurs, it means more material costs, more time, or even the eventual need to contract with a licensed builder down the road anyway. Plus, if there are any building codes or permits required and you miss them when doing a DIY project, you can end up with a lot of issues later.
Some of the benefits of working with a home improvement contractor are that they handle obtaining any permits required, make sure everything is built to code, provide quality craftsmanship, and make the whole process less stressful for you.
Myth #3 – Adding a Pool Automatically Adds Value
Having a pool in your backyard can be an awesome perk in the heat of the summer. A lot of people believe that a pool will automatically add value to a home, but this is one of the common home improvement myths. A pool can be one of the ways to improve your backyard, but it doesn't always add value to your home. Whether a pool adds value varies across different geographic locations, climates, and buyer preferences in the area.
For example, in northern climates, a pool may provide benefits for a much shorter interval each year. This can make the time and money they cost to maintain less justifiable in these areas. Adding a pool to your property will also increase your liability and may narrow your options for homeowner's insurance or make it more expensive.
Buyers know this. And, because of this, some buyers will prefer a home with no pool to one that has a pool. For these reasons, it isn't a guarantee that a pool addition will increase the market value of your home in the amount that it costs to install it.
The other consideration is how often you will actually use a pool if you have one and whether it will add value to your time at home. Many times, homeowners will add a pool and then spend more time maintaining it than actually using it. But, if you know you'll get a lot of use from a pool, don't mind the maintenance that comes with it, and don't plan to sell anytime soon, then adding a pool may still make sense for you even if it's not considered a valuable addition for your area.
Myth #4 – You Don't Need Permits for Remodeling
Many homeowners believe that remodeling the interior of their home can be done without building permits. However, not all remodeling projects are limited to surface changes, and some projects, such as those creating structural changes in the house, may very well require permits.
Conducting a home improvement without a permit, when one is required, can cost you down the road. This can lead to a fine if you are caught without the applicable permits, a requirement to remove or redo the project, or lead to the denial of permits for future projects.
A good contractor will make sure to inform you if your home improvement project will require a permit. At Zephyr Thomas, we take this service to our clients very seriously and obtain all applicable permits for the project on behalf of the homeowner. This sort of added convenience is also something to consider when comparing home improvement quotes.
Myth #5 – You Can Rely on a Handy Friend or Family Member
You may have a handy friend or a family member who works in construction or has a hobby and who offers to complete a home improvement project for you at a reduced cost. Sounds great, right? It may be a cheaper bid at first, but unless they are a licensed and qualified contractor with experience in projects like yours, your project will run into issues down the road.
Before you consider this path, it is important to take all the aspects of your project into consideration. How broad is the scope of your project? Does this individual have expertise in all the areas that are required to complete the project from start to finish? Do they have a license? What about liability insurance? These are questions to ask a home improvement contractor and that you should ask when thinking about working with this person before the project begins.
If they are licensed and experienced, it's also important to consider the person's scheduling constraints. Will they be limited to working on the project only in the evenings? How will this conflict with your own work schedule and home life? Oftentimes, arrangements such as this inevitably lead to a longer project timeline and can cause a lengthier disruption to the home, much in the same as a DIY project.
Furthermore, these types of arrangements are often done on a handshake deal. So, a homeowner is completely reliant on the friend or relative to complete the work, as promised, with no contract in place. Even very adept and skilled people may not be completely up-to-date on changing building codes or ordinances in a specific municipality. Licensed contractors must keep up with this changing information and will ensure the project is in compliance with building codes.
This issue may not cause immediate concerns. However, in the long term, it can create issues. For instance, if you are to ever sell your home, depending on the financing the buyer secures, there may be code issues that are discovered in a home inspection that will need to be mitigated in order for the sale to proceed. This can create additional costs that deplete the equity you have built into your home. Saving a few dollars in the short-term can often cost a homeowner more down the road.
When you are planning your next home improvement project, be sure to avoid falling into these common home improvement myths so that you avoid some of the common perils that too many homeowners fall into. If you would like to discuss how you can get your home improvement project started on the right path, give Zephyr Thomas a call at (717) 399-4708 or stop by our showroom for some in-person inspiration!