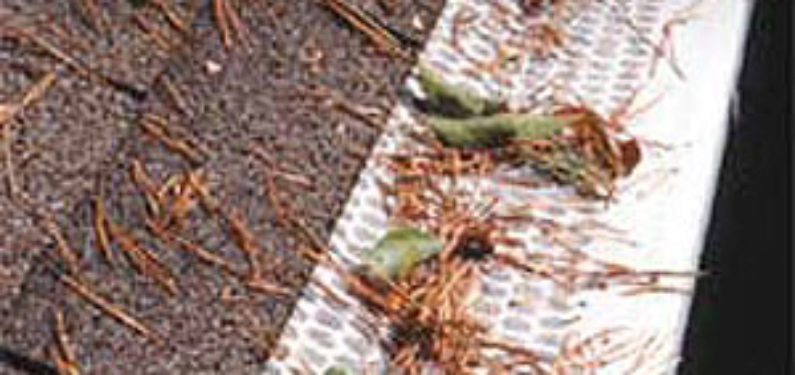 3 Benefits of Gutter Guards
Posted on October 12, 2017
Now that the leaves have started to fall in earnest, you might be thinking about your gutters. Especially if you have trees near your home that drop leaves on your roof.
Whether you clean your gutters yourself or hire someone a few times a year, you know that gutter maintenance can be a bit of a hassle. Installing Gutter Guards on your home will reduce the need for maintenance, and keep them functioning well.
Here are a few big benefits of installing Gutter Guards to keep your gutters in tip-top shape:
1. Gutter Guards Allow Your Gutters to do Their Job Well
A gutter's job is to re-route water away from your home. When gutters don't do their job, water damage can take place – which leads to serious consequences.
When water is allowed to seep into your home, it can cause rot and mold. Though mold can be odorless, hidden, and generally difficult to detect, its spores can spread and cause health issues for many individuals. Mold is particularly harmful for the very young, elderly, and those with respiratory problems.
Rot and rust may compromise the safety and structural integrity of your home. If your gutters are not routing and draining water properly, it can lead to complex problems that are expensive to fix.
2. They Reduce the Need for Gutter Maintenance
Depending on the number, and type, of trees that surround your home, you should clean your gutters two to four times a year.
With our Leaf Relief and LeaFree gutter protection systems, you will no longer need to clean out your gutters to prevent them from becoming clogged. However, you should still remove debris that sits on top of the Gutter Guards.
Whether you are not as mobile as you once were, or are simply busy with work and family life, not having to worry about gutter maintenance sets your mind at ease.
3. Gutter Guards are an Investment in Your Home's Future
Our virtually invisible Leaf Relief Gutter Guards lie flat on top of your gutters. Our LeaFree Gutter Guards rise up in a rounded design slightly over top of your gutters, with slats on either side to let water in. Each style can be custom-fit to your roof.
No matter which design you choose, Gutter Guards are barely noticeable. Also, by ensuring the function and long life of your gutters, they will pay for themselves. Installing Gutter Guards is one simple improvement you can make to your home that will increase its value and, down the road, let potential buyers know it is both well-maintained and well cared-for.