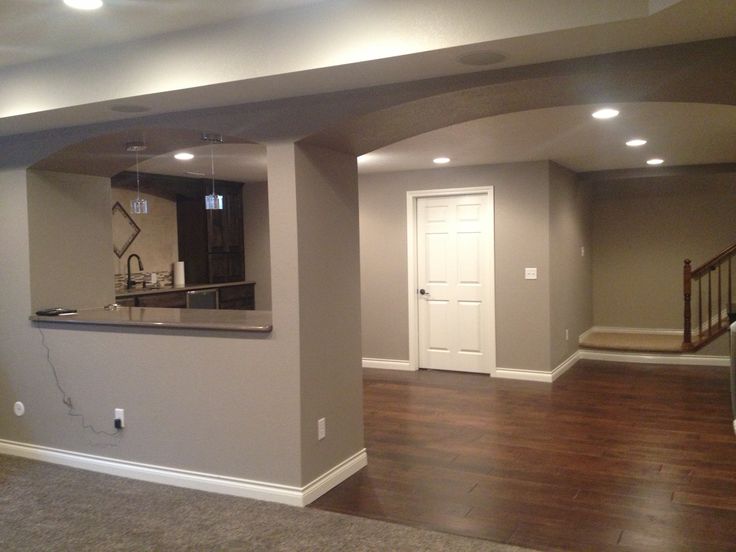 Why Winter is a Great Time to Finish Your Basement
Posted on October 14, 2021
As the weather changes, temperatures drop, and winter starts to set in, opening up your home for construction may be the last thing on your mind. But, winter can be a great time to remodel and improve your home, especially when it comes to interior remodeling work. Why wait another season to finish your basement or remodel it into a great living space? Here are a few reasons why winter is a great time to finish your basement:
1. Improved Energy Efficiency
If your basement is unfinished, it can be an uncomfortable place in the winter and contribute to energy loss in your home. Finishing your basement is one of the best ways to warm up a cold basement. If you haven't been able to fit it in earlier in the year, winter is a great time to finish your basement.
A good contractor will use methods to contain their work, prevent energy loss, and ventilate properly to ensure your home remains comfortable and safe while they work in your basement. This ensures less disruption for you and your family while your home is being improved.
One of the biggest benefits of finished basements is improved energy efficiency for your home. Finished basements offer better insulation and more comfortable space. By getting this remodeling project done during the winter months, you can start enjoying those benefits sooner and make sure you have a comfortable space to use once spring rolls around.
2. Greater Contractor Availability
Outside of abnormal market surges, home improvement contractors tend to be busier in spring and summer. It's a common misconception that the spring and summer are better suited for construction and renovation. Although this is generally true for exterior work, there is still a lot of opportunity for interior remodeling work during the colder months.
With things normally slowing down in winter, this can mean greater contractor availability in the fall and winter. This can mean that scheduling conflicts are not an issue and you will not need to delay your project while you wait for availability. Whether it's finishing your basement or tackling another one of the popular winter home improvement projects, winter can be a great time to get things started.
3. Faster Permits and Inspections
Because winter is traditionally a slower time of year in construction and remodeling, there can be a shorter wait time when it comes to obtaining permits and inspections. A good home improvement contractor will handle the permits and inspections for you, but you will still be able to benefit from the normal seasonality associated with construction and remodeling.
4. No Disruption to Holidays
If your basement is unfinished, it's likely not an area that you use during the holidays or use much at all during the winter. This is one of the reasons why winter is a great time to finish your basement.
If you are planning to go away for the holidays, contractors can work on your basement remodeling project with no disruption to your plans. If you plan to stay home during the holidays, you don't have to worry about disruption to your plans or your day-to-day activities. The basement is a contained area and you can still enjoy the rest of your home without having to worry about not being able to use the space.
These are just a few reasons why winter is a great time to finish your basement. If you're ready to finish your basement or remodel it, contact Zephyr Thomas at 717-399-4708 to start your free quote!
Take a look at the Zephyr Thomas team remodeling a basement in the video below!