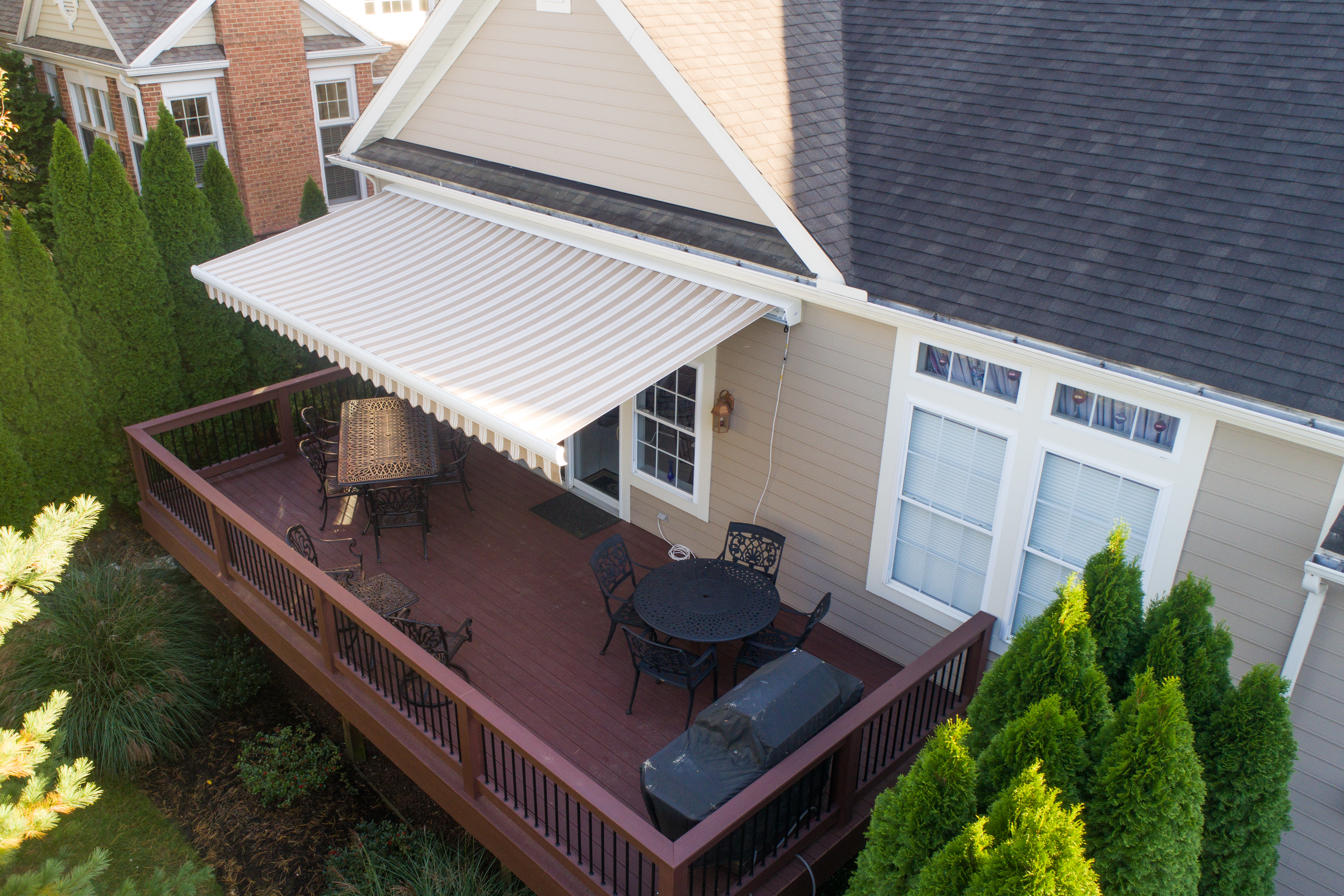 5 Ways to Save Your Deck From Sun Damage
Posted on January 13, 2022
A deck can provide a lot of benefits to you and your home. Unless your lot has a lot of tree cover or you have a roof extension or a cover, your deck will also get a lot of sun exposure over time. Here are a few ways to save your deck from sun damage:
1. Use a Protective Sealant
If your current deck is made of wood, it is susceptible to a lot of damage, including sun damage. Regular maintenance can help protect and increase the life span of a wood deck, but it will still incur damage over time.
One of the ways to protect a wood deck from sun damage is to keep up with all of the regular maintenance and to use a protective sealant. If the maintenance is becoming annoying or you've noticed a lot of damage, consider replacing your wood deck with a vinyl deck for a more durable deck that is virtually maintenance-free.
2. Avoid Power Washing
Power washers are useful and can make cleaning exterior surfaces a breeze. But, using them on the wrong surfaces or using too much water pressure can cause damage instead. These are some of the most common mistakes people make with power washers.
If you have a vinyl deck, you can use a power washer to clean it. However, you do want to make sure you're not using abrasive cleaners or a pressure setting that is too high. Regardless of the material of your deck, using a power washer correctly or avoiding using it can help keep your deck's protective layers in place, which can help reduce damage from sun exposure.
3. Choose a Lighter Color
Although it doesn't reduce the sun exposure itself, lighter colors do reflect light and heat more than darker colors. Not only can this help reduce some sun damage long-term, but it can also help keep your deck a little bit cooler.
4. Add a Cover or Awning
One of the most common ways to beat the heat on your patio or deck is to add a cover or awning. In addition to providing some shade, this can also save your deck from sun damage.
If you have a vinyl deck, sun damage isn't really a concern, but the shade can still help make things more comfortable. Plus, there are a lot of options for covers and awnings, including retractable options, so you can get something that works for you and your home.
5. Choose a Vinyl Deck
One of the best ways to save your deck from sun damage is to choose a vinyl deck when you add a deck to your home or replace one. There are several benefits of replacing your deck, and opting for vinyl offers even more.
In addition to several colors and options to meet your needs and fit the style of your home, you also get the benefit of a more durable deck. With a vinyl deck, you don't have to worry about sun damage, rot, pests, etc., and you don't have to spend a lot of time on maintenance either. These are just a few benefits of vinyl decks.
These are just a few ways to save your deck from sun damage. If you're interested in adding a deck or upgrading to a vinyl deck for your home, contact Zephyr Thomas at 717-399-4708 to start your free quote!