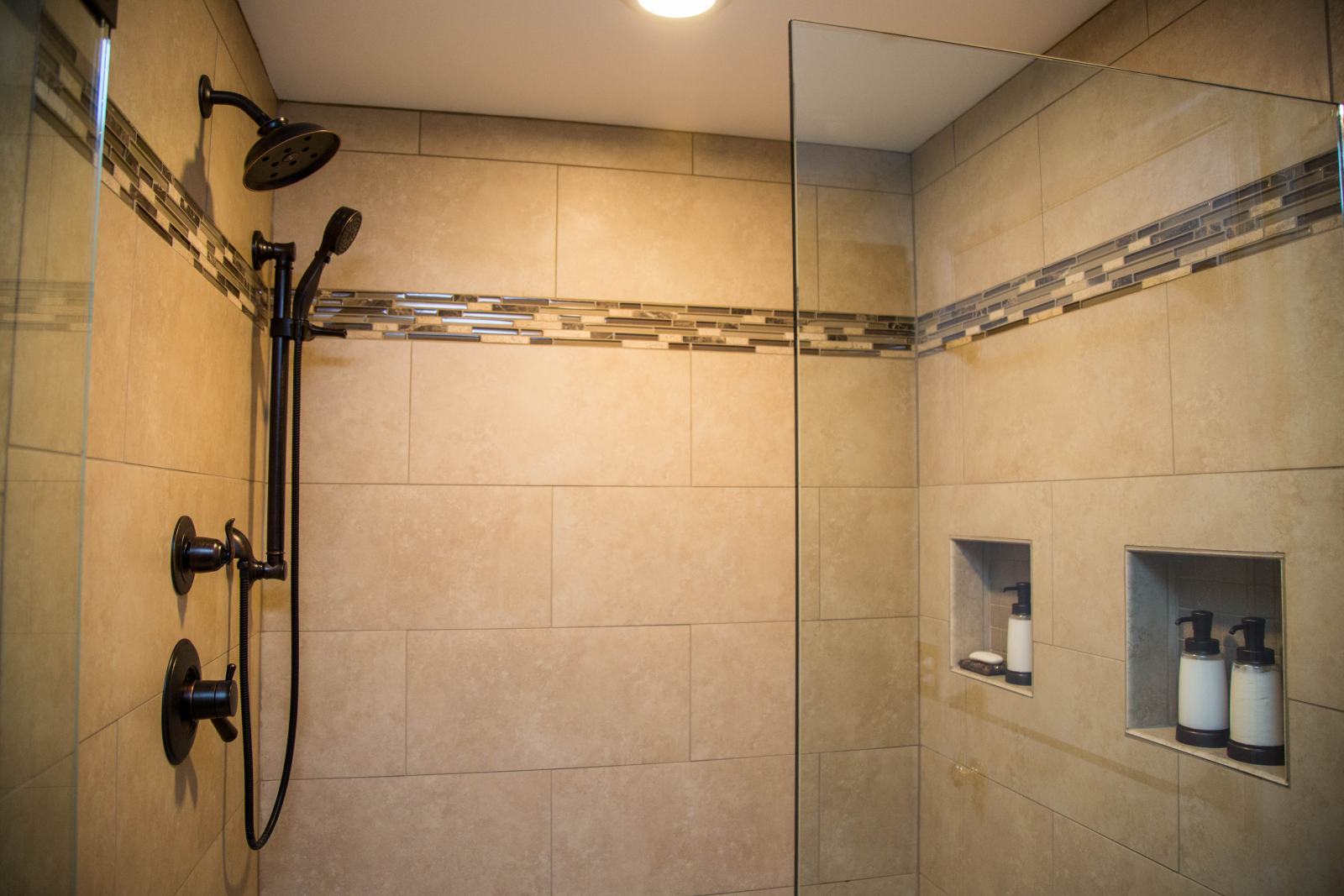 4 Types of Shower Glass for Your Walk-In Shower
Posted on July 16, 2020
A walk-in shower in your bathroom can be a significant upgrade to your home. Plus, it's a home improvement project that offers many conveniences and benefits. Choosing a custom walk-in shower gives you the opportunity to choose the size, layout, and design of this bathroom feature so it looks great and works the way you need it to. One of the things that you will want to consider is the type of glass you choose for the door and perhaps the walls as well. Here are a few types of shower glass for your walk-in shower:
1. Clear Glass
Clear glass is a popular option for a walk-in shower stall. It can provide a sleek, clean, and modern feel for the room. Clear glass can achieve a simple, elegant look. Plus, clear glass doors are versatile and can work within a variety of interior design themes.
2. Frosted and Opaque Glass
If you want a walk-in shower with a little bit of privacy, frosted and opaque shower glass can be great choices. Not only does frosted shower glass create a bit more privacy when it is installed in a walk-in shower, but it also creates a unique look and can really add to the overall bathroom design. Frosted shower glass is a classy option for a bathroom and is a phenomenal option for showers that have walls constructed of glass in addition to the shower door.
3. Tinted Shower Glass
There are several benefits to tinted shower glass. First, it helps to increase privacy. Secondly, it can add a luxurious look and feel to your bathroom design. Tinted glass also gives you a chance to accent a color scheme in the bathroom by incorporating the tinted glass color of the walk-in shower with the theme of the rest of the bathroom.
4. Textured Shower Glass
Textured shower glass is another option for your walk-in shower that can both provide privacy and create a unique look. Textured glass is used in a lot of applications, in bathrooms and beyond. Because it's unique and available in several options, it's a great option if you want to create an additional focal point in the bathroom with your walk-in shower.
One of the most popular types of textured glass is rain shower glass. Rain glass comes in a variety of designs. Plus, the unique patterns and texture of the glass will play off the lighting of your bathroom and provide an element of "zen" to the room. Like other types of textured glass, rain glass can be used in several different ways within your bathroom.
It is transparent enough to allow light into the bathroom, but opaque enough to provide privacy. In fact, textured glass is one of the ways to add privacy to your windows, including any windows you might have in a bathroom.
These are just a few types of shower glass for your walk-in shower. Choosing the right type of glass for your walk-in shower is one of the details that can create an undeniably beautiful interior bathroom design and take your bathroom from good to great.
If you would like to discuss your next bathroom remodel or adding another bathroom to your home, give one of our experienced home improvement reps a call at (717) 399-4708 to start the conversation and get a free quote!