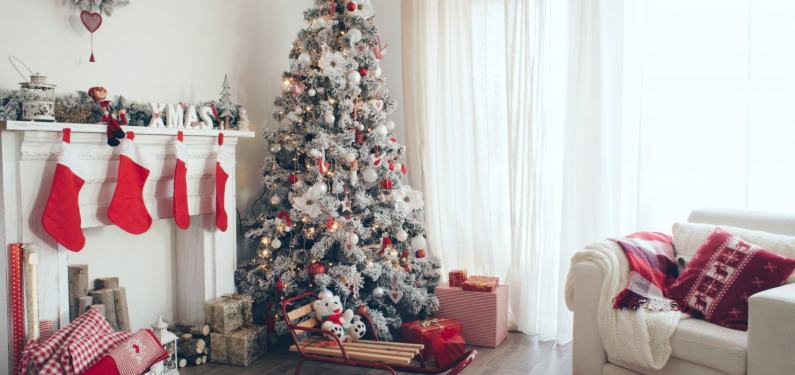 How to Prepare Your Home for Holiday Guests
Posted on December 10, 2020
The holiday season is traditionally a time when we gather with friends and family. In some cases, this might include hosting a holiday meal for a large group of people, and in other cases, it might mean having an out-of-town guest in your home for several days. Regardless of what your holidays might look like this year, here's how to prepare your home for holiday guests:
1. Deep Clean Your Home
Deep cleaning your home from time to time is a necessary task. A great reason to do it is when you have plans to host guests around the holidays. A deep cleaning will help to make your home more presentable, but it will also benefit you and your family well after the guests leave.
A deep cleaning will also require that your home gets some reorganization and clutter is reduced. If it's been a while since your home's floor surfaces were professionally cleaned, consider contacting a professional cleaning company to shampoo the carpets. Steam mopping hard floor surfaces is also a good idea to bring back their luster and shine.
Dusting and vacuuming furniture should also be on the to-do list. Be sure that you don't neglect the bathroom areas, and make sure you sanitize all surfaces and fixtures with professional-grade cleaning agents to eliminate soap scum and hard water marks.
2. Take Note of Necessary Repairs
As you're going through your home to clean, organize, and prepare your home for holiday guests, also take note of any repairs that are needed. Fix what you can and make a note of things that may need a professional to start taking care of them after the holidays.
For example, broken or missing outlet covers are an easy fix while remodeling a bathroom will have a longer timeline and requires a professional. While you may not be able to get all of the projects done before the holidays, you can use the list you have compiled during your holiday cleaning and preparations to prioritize home improvement projects for after the holidays.
3. Decorate Your Home for the Holidays
Take some time to decorate your home for the holidays, especially if you will be hosting guests. A few simple decorating items such as a front door wreath, a Christmas tree, or garland wrapped railings are great Christmas home decor ideas to set a great mood and tone for when guests arrive. Consider taking some time to put a Christmas playlist together to have some background music during your holiday festivities.
4. Make Sure You Have Enough Storage
As you are decorating your home, you will need to consider where you will store items that you may have replaced with some of your seasonal decor pieces. You also need to consider any storage space you will need to set aside for guests. During the winter, there will be extra coats, hats, gloves, shoes, and more that will need to be stored while you have guests.
If your home's storage space is already maxed-out, consider picking up an extra coat rack. You can also pick up some storage totes and some shelving units that can be placed in the garage, the mudroom, or a back room of your home. This should help you free up some temporary space for guests and can help you create some extra storage space that will come in handy long after the holidays are over.
5. Spruce up the Guest Bathroom
Aside from cleaning, you can also put together a guest basket full of stuff to help make a house guest feel more welcome in your home. These baskets can include items they may have forgotten while packing that will provide some small "creature comforts".
You can take inspiration from hotels and include mini toiletries, and anything else that will make your overnight guest's stay more comfortable. A welcome basket like this is also a great way to spruce up a guest bathroom in a useful way.
6. Prep Your Home Improvement List for After the Holidays
Hosting guests for the holidays usually means giving your home a once-over and can also bring things that frustrate you about your home to the forefront. Enjoying the holidays with people you care about is the priority, but you may have also noticed things you want to remodel, update, or change as the holidays approach.
The holidays can be a good time to take note of these things. You can write them down in a list, forget about them while you enjoy time with guests, and then use it after the holidays to create and prioritize a home improvement list for the next year. This way, you can make sure that they are completed before the next batch of holidays rolls around.
These are just a few tips to prepare your home for holiday guests. Although it's tempting to procrastinate, the sooner your start tackling the necessary tasks, the sooner you can start enjoying a refreshed living space and experience a stress-free holiday season.
If you want to get started on your list of home improvement projects early, feel free to give Zephyr Thomas a call at 717-399-4708. We can help you prioritize projects and give you a free quote for the ones you want to get started on first.