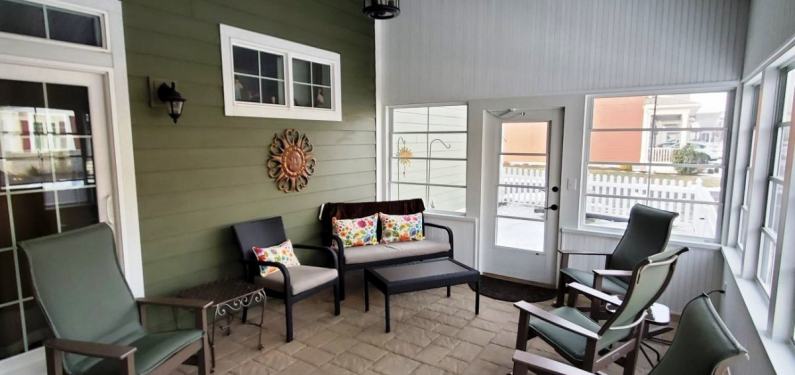 6 Home Decor Trends for 2021
Posted on February 18, 2021
Current trends can be a great inspiration for your home decor. What is considered popular and on the cutting edge with home decor can change rapidly. But, there are also certain concepts and items that have that timeless quality about them. The key to successful home decor is in determining the look that you like and then finding ways to integrate that style within your home in a way that flows together seamlessly. Here are some home decor trends for 2021 to inspire you:
1. Luxury and Comfort
One of the best home decor trends for 2021 is "livable luxury". Choosing high-quality decor is only half of the mission this year; the other half is all about comfort. If you are going for a luxurious look in your home decor, be sure to choose durable fabrics for your furniture that are comfortable and versatile. In 2021, a luxurious look shouldn't have to come at the expense of functionality. Comfort needs to accompany the chic look you are going for. Ignoring comfort and focusing only on style is a common home decor mistake.
2. Multifunctional Furniture
Finding ways to make furniture serve some "double-duty" is a great home decor trend that is gaining popularity. It's also one of the consistently popular interior design trends. Finding creative ways to use furniture as multifunctional pieces of decor will help your living spaces have a unique aesthetic.
It also helps you to maximize space in your home and get more versatile use out of the rooms in your home. In addition to being useful in other rooms of your home, using multifunctional furniture is also one of the tips for decorating your sunroom.
3. Indoor Plants
Indoor trees and plants continue to gain popularity. They serve to add a touch of nature, and often help to freshen indoor air. Many homeowners feel that indoor plants tend to help create a sense of relaxation and calm, as well.
Some indoor plants can be useful in other ways. For example, aloe vera can soothe burns and you can add herbs to your cooking. Many homeowners are even opting to install vertical wall gardens or create container gardens where they can grow their own useful plants, such as herbs, spices, and small vegetables.
4. Dark Hues or Blush
A dramatic look for the interior of your home can be achieved with the use of dark hues and colors. Dark hues on walls or in accent pieces are proving to be popular home decor trends for 2021.
On the other end of the spectrum, blush tones are also increasingly popular for a light and airy neutral feel. Accent pieces that incorporate richer colors can be used to provide the right amount of contrast and create an interesting look.
5. Statement Light Fixtures
Lighting fixtures can subtly support the aesthetic of a room or they can make a statement. One of the popular home decor trends for 2021 is statement lighting fixtures. The interior design theme of your home will direct you toward the kind of lighting and the style you should choose for each room. But, even within a design style, you often still have a lot of options.
Knotted light fixtures are gaining popularity. And, they can fit in with a variety of interior design styles. Lighting that uses repurposed wood and metal components and antique-style Edison bulbs can be a great option to complement a rustic farmhouse theme or an industrial-style interior design.
This kind of light fixture is sure to become a conversation piece when guests arrive at your home. Another lighting trend that is on the rise is the use of decorative smart lighting. Stair lights or wall sconces that are triggered by motion sensors add a little something extra to stairways and hallways in your home while also increasing safety.
6. Geometric Shapes
Incorporating geometric shapes in your decor is a sure winner in 2021. If you want to stay conservative with this type of decor, larger pieces of art featuring geometric shapes are a great option and can break up an otherwise boring or bland wall.
If you are looking for other ways to subtly incorporate geometric shapes within your home decor, you could consider things like coffee and end tables with geometric tile inlays. To fully immerse your decor in this style, you can also find options for larger pieces of furniture that incorporate geometric patterns in their fabric, or even have a bit of geometric styling to their overall shape.
Your home decor should reflect your style and tastes. But, it should also look good. Choosing an interior design style that suits your lifestyle and needs can help you narrow down to decor options that work for you. Referencing popular home decor trends can also help inspire you.
If no amount of redecorating is making your home work for you, it may be time to consider remodeling. Remodeling areas of your home or adding a home addition can help you turn your current home into the home of your dreams. If you're ready to talk about your next home improvement project, call Zephyr Thomas at (717) 399-4708 for a free quote!