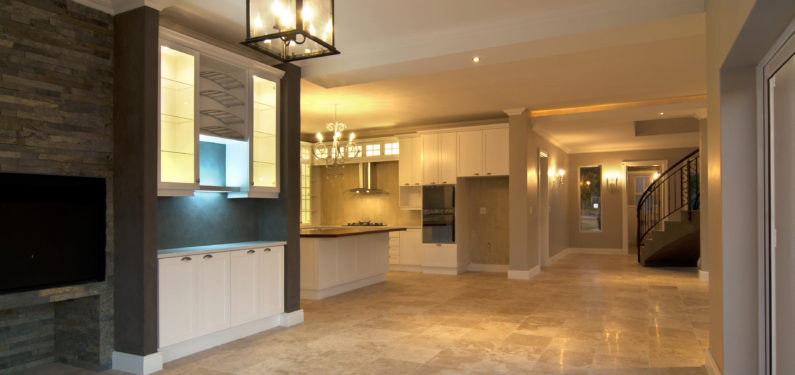 3 Big Benefits of Tile Flooring
Posted on July 13, 2017
Are you looking to put down some fresh tile flooring in your home? This can seem like a big undertaking, and Zephyr Thomas is here to help.
Zephyr Thomas Tile Flooring Installation
A ceramic tile floor can last quite a long time, so be careful when laying it!. When you choose to go with Zephyr Thomas Home Improvement for your tile floor installation, we'll make sure to do it right.
You may want your kitchen, foyer, or bathroom floor tiled. If you're interested in seeing some of our work, you can view a photo gallery of several bathrooms we have remodeled.
Check out this video showing our skilled contractors putting in a new tile floor in a client's hallway!
3 Benefits of Tile Flooring
Tile flooring is a great option aesthetically and practically. There are many benefits to using this traditional method.
1. Durability
Tile flooring will last a long time compared to other types of flooring. Ceramic and porcelain in particular are known for their durability. This makes tile one of the top basement flooring options as well. However, you can extend the life of any type of tile by caring for it properly.
Using mild cleaning products to clean a tile floor–nothing abrasive or acidic is a must. Tile is hardy, and when installed your contractor will seal the grout to make it even more so. Grout sealants can make your tiles resistant to discoloration from spills, stains, and other marks.
2. Versatility
Tile is a versatile material for design. It comes in a near-infinite array of colors and textures; so whether you're tiling a hallway, an entryway, a bathroom, or a kitchen, you'll be able to make tile work. Whether implementing bathroom flooring ideas or ideas in another room, there are lots of fun things you can do when designing a tile floor. You can use predesigned patterns or come up with your own! Talk with your contractor about the possibilities your space holds.
3. Hypoallergenic
Tile is good for your respiratory health. Unlike carpets and other types of flooring, tile does not harbor allergens. It carries few to none of the volatile organic compounds that other types of flooring may have. Also, it's easier to clean and remove common surface allergens, like dust or pet hair, from tile than from other flooring types.
If you're thinking of getting a tile floor installed, look no further than Zephyr Thomas Home Improvement. Give us a call or stop by our office – our friendly, expert staff will help you choose the materials for your exciting home renovation.