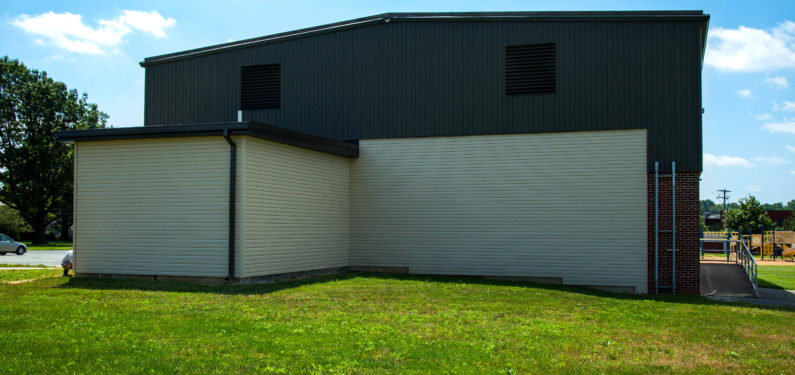 4 Benefits of CertainTeed Monogram 46 Siding
Posted on June 28, 2018
When it comes to siding, vinyl siding is superior to most other materials. It doesn't rot, crack, rust, or peel and it's virtually maintenance-free. There are a lot of options to choose from with vinyl siding. These are just a few of the benefits of CertainTeed Monogram 46 Siding:
1. High-Strength Siding
One of the biggest features of CertainTeed Monogram 46 Siding is that it is high-strength vinyl siding and is built to perform in the harshest weather conditions. There are several situations in which high-strength siding is the right choice, particularly in high wind, hefty snow, or other harsh weather conditions.
Monogram 46 Siding is built using the RigidForm™ 220 technology. This means it is capable of withstanding winds up to 220 mph! With heavy-duty thickness, secure installation, and CertiLock™ self-aligning, post-formed positive lock, your siding is set to stay in place throughout harsh weather and fierce storms.
2. Customizable
Vinyl siding is highly customizable. In the case of Monogram 46 Siding, it's available in three classic styles and 31 colors. Plus, there are plenty of options for coordinating trim available for whatever house siding ideas you have. So, the exterior of your home can look great while also adding a high-strength barrier of protection.
3. Safe
This siding locks in place securely and withstands high winds and harsh weather. The heavy-duty .046" thickness adds to overall strength and durability. With Monogram 46, you know you have strong siding that will stay in place. Blow off or weather-related problems aren't usually a big concern. On top of that, it has a Class 1(A) fire rating. This means it has the greatest resistance to fire when compared with other building materials.
In case of fire, it will help reduce the spread of flames and has a low smoke development index level. This does not mean it will never burn, just that it is not as combustible as building materials with a lower rating. For example, in case of a fire, flames will spread slower across the siding and it will emit less smoke than Class 2(B) or Class 3(C) materials. Although it's not impenetrable, a Class 1(A) fire rating certainly helps to increase the safety and security of your home.
4. Low Maintenance
Vinyl siding is a low maintenance building materials. Once it is installed, it is virtually maintenance-free. You don't need to worry about sealants, annual treatments, or adjustments. Vinyl siding stays in place and continues to operate at peak efficiency. The only maintenance you may want to do is to clean it with a power washer if it gets dirty. This keeps the outside of your home looking spic-and-span and your siding looking like new.
These are just a few benefits of CertainTeed Monogram 46 Siding. If you need more information about vinyl siding, call Zephyr Thomas at 717-399-4708 for a free consultation or stop by our showroom to see some samples in person!