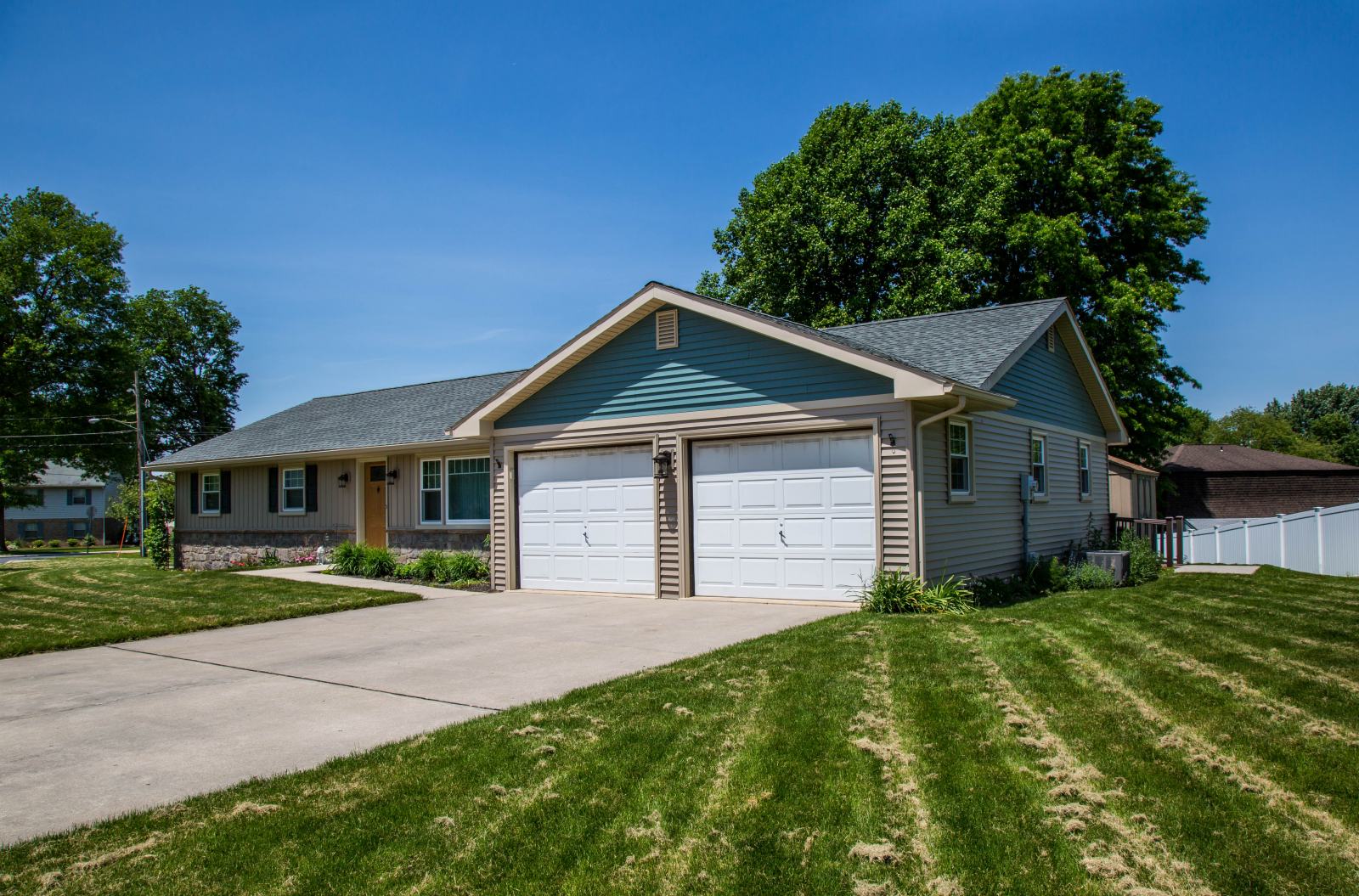 5 Useful Ways to Use a Garage Addition
Posted on September 19, 2019
When it comes to home improvement, the motivation behind it is usually a need for more space, more convenience, or both. Generally, a need for more space can be solved by adding additional square footage to a home or making better use of the space you have. There's certainly more than one way to go about enhancing your home. One of the ways that is often overlooked is a garage addition. After all, most people think of cars when they think of a garage. But, a garage addition can be used for so much more than just parking a car. Here are a few useful ways to use a garage addition:
1. Create a Workshop
Creating a workshop space in the garage can be a huge benefit to homeowners who have a "handyman" nature or like to tinker and create in their spare time. Whether it's a woodworking or metal shop that is created, a garage is more complete with a work area of this kind.
It provides a great place to keep the tools that are required for home maintenance organized. This area can also function as a craft room and provide enjoyment for hobbyists of varying natures.
2. Make it a Workout or Practice Area
Exercise equipment can take up a lot of room in a home. Many homeowners will relegate this equipment to a basement. But, that means that the basement space is occupied for something other than a functional, finished living space.
Other homeowners may use the basement area or a spare room in the home for other activities like band practice with some friends. While this can work out just fine in some situations, it is likely that the noise of these activities will filter throughout the entire house.
Oftentimes, these activities take place later in the evening and for homeowners with young children the noise may have to cease after bedtime. Using the garage addition or making space in the garage for a workout or practice room can alleviate these problems. Likewise, it is easy to soundproof a garage addition or even go a step further and add acoustic paneling for a better practice experience.
3. Build in a Bar or Wine Storage
A garage addition can quickly become a perfect place for informal social gatherings. A built-in bar or wine room is a great way to make this new space into something special. With a little bit of careful planning, this type of addition can supplement other outdoor entertaining areas of the home.
Having a unique and customized entertainment area option is a way to set your home apart and make it a gathering place for your friends and family. If you build it, they will come!
4. Convert it Into a Home Office
If you have a home-based business or your job requires you to have an office area at home, a garage addition is a great place to designate for this use. If your business will receive foot traffic, the garage addition can feature its own exterior entrance/exit.
Not only does this keep your customers separate from your living area, but it also provides some privacy. An office space in the garage of your home will also create some separation from other distractions so that you will be able to better focus on your work without interruption.
5. Turn it Into Livable Space
A garage addition is one of the ways to add more space to your home and it can also become an additional living space with just a little effort and imagination. Similar to a sunroom, a garage addition can provide a space with comfortable seating and quiet relaxation.
Sliding glass doors or large windows can be easily installed along the exterior walls and this can become one of your go-to places to unwind. Incorporating sliding glass doors with your backyard patio is a great way to increase the functionality of the entertainment areas as well as traffic flows and access points from the exterior to the interior of the home.
Work With Zephyr Thomas on Your Garage Addition
When considering a new home addition, take the time to consider whether a garage addition would fit your needs. Among the other benefits of garage additions are that they can provide increased areas of storage. In this sense, they can open up other opportunities for the better utilization of existing space within your home.
Gain efficiency in your home, and start planning out an awesome garage addition today. One of our experienced representatives is ready to help you make those dreams a reality. Give us a call at (717) 399-4708 to start the conversation.