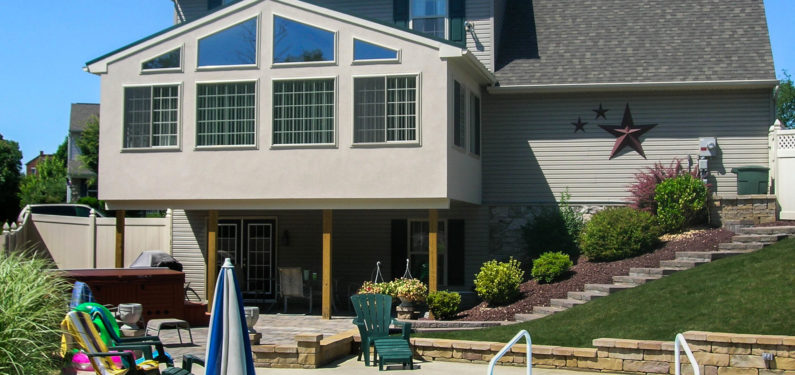 3 Ways to Spruce Up Your Home for Spring
Posted on March 28, 2017
It's easy to feel stagnant in the winter and you may spend so much time at home that you really get sick of your surroundings. It's a cliche, but spring is a time for a change and a fresh start. And, a great way to feel recharged in the spring is to spruce things up around the house. Here are a few ways to spruce up your home for spring:
1. New Deck
A new deck gives your home a whole new look and feel. Plus, it's one of the ways to improve your backyard and boost curb appeal for your home. Using vinyl decking will be ecologically responsible as well as beautiful for many years to come. The deck will not chip, warp, or splinter over time. Also, while it will require some maintenance, it will only need basic cleanings.
If you decide to replace or build a new deck, be sure to consider all colors, textures, and patterns before you begin the installation. Working with Zephyr Thomas will ensure you will have several options and plenty of sound advice.
2. Vertical 4-Track Room
Adding a new 4-track patio room can create a beautiful and comfortable place for you to spend time with your family. Vertical 4-track rooms are customizable to your home and can be a three-season room that will be breezy and comfy throughout the warmer months.
The windows included in the 4-track patio windows can be removed from the top and the bottom. This way, you can enjoy the warmth of the sunshine, the breeze, and the sound of the rain. Possibly the best part of 4-track patio windows is that they are incredibly flexible and durable, which means they can withstand extreme or harsh weather.
3. Three or Four-Season Sunroom
All of the sunrooms Zephyr Thomas offers are manufactured by Seaway professionals. This means all sunrooms are guaranteed to be sturdy, well-built, will last for many years with proper maintenance, and will add value to your home.
Sunrooms can be versatile rooms that can be anything from an expanded living room to an exercise room, an indoor garden, and more. Once you have decided to have a sunroom, be sure to consider all your options so you know what is best for you and your family.
These are just a few ways to spruce up your home for spring. Not only will they freshen up your home for spring, but they will also continue to provide benefits to you and to your home for years to come.