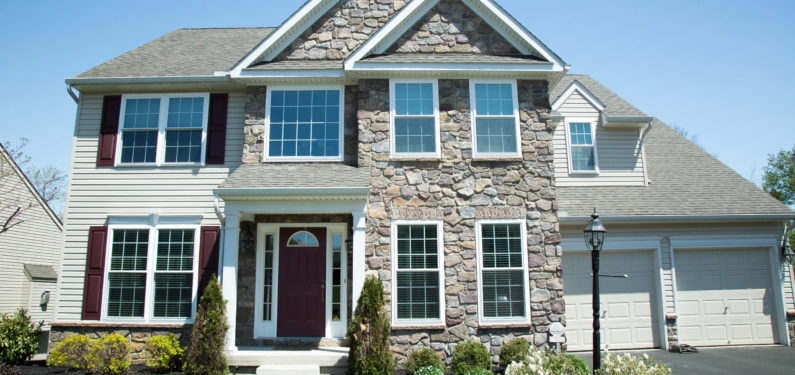 Top 10 Ways to Love Your Home
Posted on February 12, 2014
Valentine's Day is a celebration of love. In honor of Valentine's Day, here are the top 10 ways to love your home. You'll be surprised much your home will love you back with energy savings and deferred maintenance costs.
1. Windows
Latch all sash locks and replace any that are broken or misaligned. Thoroughly examine your windows and replace old drafty windows. Your home can suffer a 10% energy loss through the inefficient glass. Replacing your old windows can save you up to 30% on your heating and cooling bills – your windows will literally pay for themselves.
As the cliche might go, "you will be paying for your windows one way or the other" as in your heating and cooling will be going right out of your windows or you can replace your windows and save on your energy bills now and for many years to come!
2. Lighting
Resolve to stop buying incandescent (CFL) light bulbs and switch to LED bulbs. While they may be a bit pricier off the shelf, these bulbs will pay for themselves within a year and could reduce your annual energy bill by $300 or more.
3. Washer
Wash your clothes in cold water only. Today's efficient detergents have made washing clothes in warm or hot water virtually unnecessary. Switching to washing your clothes in cold water could save you $75 or more annually.
4. Dryer
Clean and de-lint your dryer hose. Vacuuming the dryer hose once or twice a year could shave 20-30 percent off your clothes drying costs. Be sure to unplug the dryer and completely detach the hose before cleaning.
5. Water Heater
Flush out your water heater to remove sediment. Built-up sediment makes the equipment work harder and cleaning it out annually can help it run more efficiently.
Be sure to turn off all electrical and water supplies before draining and flushing the tank. This annual maintenance could delay an expensive repair or replacement of your water heater by several years.
6. Outlets
Replace old indoor outlets with new AFCI (arc-fault circuit interrupter) outlets for about $30 each. These receptacles cut power before your circuit breaker trips, which is the best way to prevent a possible electrical fire.
7. Exterior
Make sure that your downspouts are directed at least six to ten feet out away from your house foundation. Clean out your gutters and install gutter guards to help prevent gutter blockage from debris. Gutter blockage can cause a host of problems including gutter overflow, foundation damage, water infiltration and rot, and ice damming.
Take down unruly vines on brick walls, which can damage the mortar and create entry points for water and bugs. Vines can also trap moisture and cause wood clapboards to rot. Removing vines can save you hundreds to thousands of dollars in repairs.
8. Basement
Basements are another culprit where you can lose energy efficiency. Seal holes and gaps around the perimeter of your basement using a can of spray foam. This will help prevent heat from escaping and will help keep out cold air.
A small investment like this and just a little bit of your time has saved some homeowners upwards of 10% on their annual energy bills. If your basement is currently unfinished, you can add insulation, gain more usable square footage, and add value to your home by finishing your basement
9. Bathroom
Put the bath fan on a timer to help keep mildew at bay. You can also install a humidity sensing switch that will turn on the exhaust automatically when the air gets steamy from showers. This can save you hundreds of dollars in repainting costs.
Make sure your exhaust vent flap closes to prevent air infiltration. If your bathroom is outdated and needs some work, remodeling your bathroom can bring it up-to-date and improve energy efficiency.
10. Attic
Add insulation to your attic, if possible. Your attic is where you can lose most of the heat in your home. Adding insulation can improve energy efficiency and save you lots of money on your heating bill.
There are plenty of ways to love your home and many home improvement projects that can help you love living in your home even more. Plus, many of them are some of the home improvement projects with the highest ROI. If you're in need of a home improvement company, Lancaster PA-based Zephyr Thomas is here to help! Just give us a call at 717-399-4708.