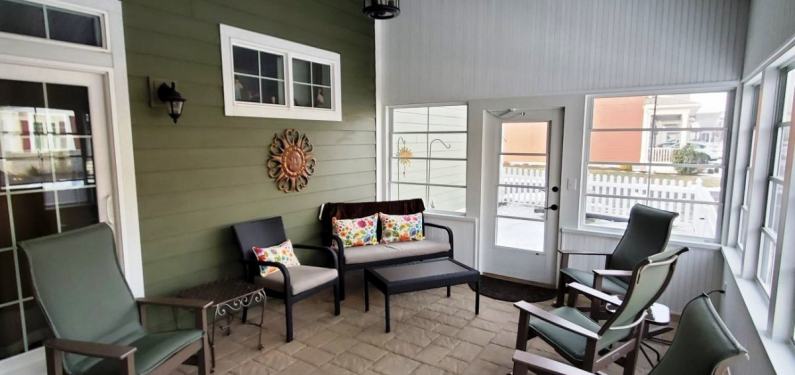 6 Popular Interior Colors for Fall
Posted on November 5, 2020
The natural and vibrant colors of fall can enhance the interior of your home and take your interior design to a whole new level. These colors offer great options for walls, accent furniture, and other items throughout the entire year. Plus, they can greatly improve your fall decor ideas, if it happens to be your favorite season of the year. Here are a few popular interior colors for fall to keep in mind as you plan out interior design and decor updates:
1. Versatile Browns
Brown is a go-to neutral in the fall, and this color family can offer a lot of versatility. You can keep it neutral by going with a beige color for something crisp, modern, and soft.
Colors with a shade of brown, such as a butterscotch, can provide a comfortable, warm feeling. With a range of hues available, you can find a brown that is a good option on walls or for accent items in your decor.
2. Deep Reds
Deep, rich colors such as burgundy or a rusty red are quintessential fall hues. These colors work well on accent walls or on accent pieces of furniture and decor.
Too much of a good thing isn't always a good thing. Although a deep red can work on the walls, they tend to be a better fit when used sparingly to add a bold accent without overpowering a room.
3. Golden Yellows
A natural golden yellow color is great on walls and in decor. Louder yellow tones can add an electric touch to your decor. Saturated yellows reminiscent of sunflowers can create a bright and bold look while hues with just a touch of golden yellow can create a softer aesthetic.
4. Soothing Grays
A soothing and soft gray color is a great option for walls. It allows you to use other shades of gray and additional neutral tones in your color scheme and decorating choices.
It is also a great base color for a room and can work with a wide array of seasonal decorations, even those beyond your seasonal fall decor. A neutral base also provides you with the ability to choose more vibrant accent pieces that will make a statement against a soothing gray background.
5. Vibrant Orange
Vibrant or burnt orange brings the colors of fall leaves into your home. Although the right orange can look great on the walls, the vibrant orange hues of fall tend to be better-suited as accents in decor that stand out among other neutral tones.
6. Saturated Purples
Rich, saturated purples work well on walls or when paired with other colors like the classic fall hues of golden yellows and even reds. Saturated purple tones also work great as an accent color in your decor.
This is a great choice for anyone who doesn't want to commit to using it as a wall color, but still wants to play with this popular interior color for fall.
These are just a few popular interior colors for fall. Getting creative with fall colors is a great way to create a warm and inviting feel in your home and update the look of a room. Plus, earth tones are one of the interior design trends for 2021! If no amount of redecorating gives you the look you want, it may be time to consider remodeling the space into what you need.
No matter what your home improvement project may be, you can call Zephyr Thomas at 717-399-4708 to start your home improvement journey and get a free quote!