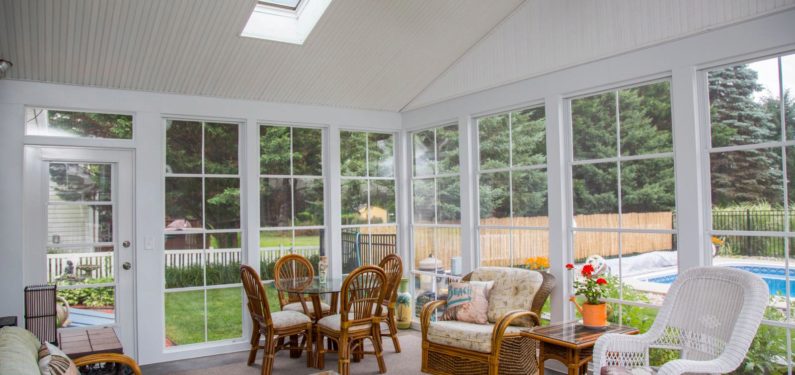 How to Maximize Small Spaces
Posted on March 14, 2019
Small spaces can make you feel limited and possibly even stressed, especially if you find yourself dealing with a lot of clutter or feeling too closed in. Opening up a small space or just giving the illusion of a more open space can help you feel more relaxed and make a difference in your home. Here's how to maximize small spaces:
1. Add a Bow or Bay Window to an Empty Wall
Natural light can make a big difference in the look and feel of a room. It can also go a long way in making a room feel more open. Adding windows to an empty exterior-facing wall can help open up a room. Adding a bow or bay window can open up a room with a lot of natural light and add usable space to it with a ledge, shelf, or bench. In addition to more space in the room, you'll also increase the curb appeal of your home!
2. Focus on an Open Concept
Renovating your home to implement an open concept design can give you more space by removing obstacles and combining rooms into larger spaces. Your home's structure may provide some limitations as you definitely don't want to try and knock down load-bearing walls. But, you can remove unnecessary walls between rooms to achieve a more open design and gain more usable, livable space.
3. Add Mirrors
Strategically placing mirrors in a room can help give the illusion of more space. Because mirrors reflect light, they can be used to illuminate a room or highlight certain aspects in a way that makes the room feel more open and spacious. By making sure a mirror is placed to reflect a light source, you can help brighten a room and make it seem bigger.
4. Include Sliding Glass Patio Doors
There are a lot of benefits of installing sliding glass patio doors. One of the benefits is that they help maximize small spaces. In addition to adding a lot of natural light when you want it, sliding patio doors also save space. They may take up wall space where they are installed, but they don't swing open, so you don't have to plan for the extra space or clearance that you would with a traditional door.
5. Consider a Patio Enclosure or a Sunroom Addition
Another option for maximizing small spaces is to consider a patio enclosure or a sunroom addition. Both of these options are available for three-season or four-season use and result in more usable, livable, and protected space in your home. Plus, they both give you a way to enjoy the outdoors year-round or for most of the year in comfort and style.
Small spaces can be limiting. But, with a little home improvement strategy, you can maximize small spaces in your home or even open them up to gain a larger, more versatile space. For help with your next home improvement project, contact Zephyr Thomas at 717-399-4708 or stop by our showroom for ideas!