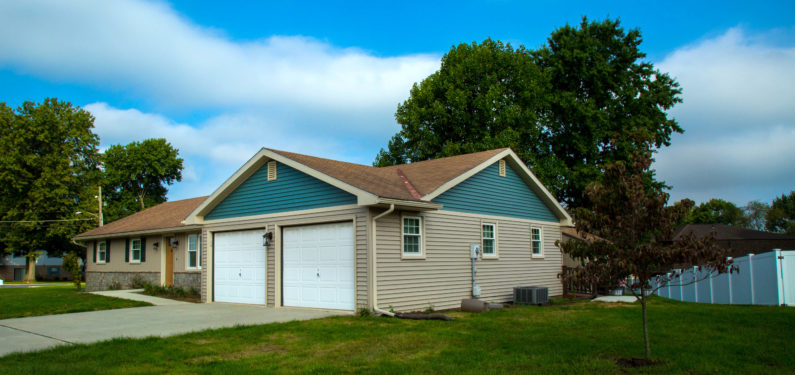 4 Benefits of CertainTeed MainStreet Siding
Posted on April 5, 2018
If you're looking for new siding for your home, then you probably know how many options are out there. When it comes to great siding that delivers flexible designs, low maintenance, and element resistance, CertainTeed's MainStreet line of vinyl siding is a safe bet. Here are four major benefits of CertainTeed Mainstreet Siding:
1. Flexibility For Any Design
There are a few pitfalls homeowners run into when searching for siding possibilities. A common issue when picking durable and well-built vinyl siding is finding out how limited the color and appearance choices can be.
This is not an issue with CertainTeed. Their MainStreet line offers 7 styles, as well as a woodgrain and brushed finish. With at least two dozen colors available, this flexible vinyl siding can be used for any home project and whatever house siding ideas you want to implement!
2. Sustainable Manufacturing
Besides being durable and looking fantastic, the MainStreet line is also Home Innovation NGBS Green Certified. With this certification, they meet several criteria concerning sustainability – including that the manufacturer's operations be ISO 14001 certified.
In addition, CertainTeed regularly performs Life Cycle Assessments on their products to measure their potential impact on the environment.
3. Low Maintenance
Unlike wood and stone siding, vinyl siding is virtually maintenance-free. It doesn't require yearly treatments, and offers no sealant trouble, so you can enjoy your new vinyl siding without concern. It doesn't require adjustment, painting, or any other regular maintenance to keep it operating at peak efficiency.
Except in cases of extraordinary circumstances, like intense weather or heavy impact, vinyl siding will stand the test of time quite well. If you like your home spic-and-span on the outside, however, you may need to spray it down with a power washer on occasion.
4. Resistance to the Elements
Between its patented technologies, DuraLock and RigidForm 160, MainStreet siding can withstand a majority of what mother nature can come up with. DuraLock ensures that the siding fits together seamlessly, making it difficult for any moisture to break through when installed properly. While that keeps out the rain, the RigidForm 160 design allows the siding to withstand winds of up to 160 mph. High-strength siding can withstand even more.
If you need more information about vinyl siding, give us a call at 717-399-4708!