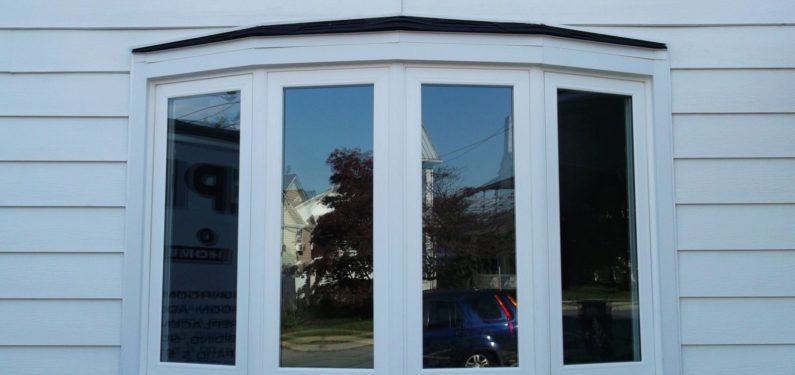 3 Benefits of a Bow Window
Posted on January 10, 2019
When it comes to windows, there are a bunch of different styles and options to choose from. If you want a larger window, bay windows and bow windows are a popular choice. Both protrude from the exterior of your home and have a ledge, but they are different. While bay windows protrude in sharp angles and typically have 3 sections, also called lites, bow windows protrude in more of a rounded curve and typically have 3 or more lites. Here are a few benefits of a bow window:
1. More Natural Light
Because a bow window is a larger type of window, it's a great way to add more natural light to a room and improve the overall atmosphere within it. Because these are large windows, installing one can completely transform the look and feel of a room.
Not only do these windows increase your view of the outdoors and let in more natural light, but they also make the room appear larger. Plus, bow windows have a shelf and can have a seat since they protrude from the wall, which means they also add actual space to the room.
2. Customizable Window Options
Bow windows are a highly customizable type of window. They are comprised of several lites of the same size and you can vary the number and overall size of the lites to get the look and function you want out of your bow window.
The most popular configurations for a bow window are 3, 4, or 5-lite, but the options are available for more if you want something really large and unique. Plus, you can choose the height and placement of the bow window in addition to what type of windows you want to include in it.
You can make all of the windows fixed or you can choose to have some of them installed to open and close. Then, you can choose what type of window you want the operating lites to be. Casement or double hung windows are popular options. You also have several options available when it comes to the shelf of the bow window.
You can keep it small to display trinkets, make it deeper for more storage, make a sitting area, or even build storage into the window seat! Even better, a bow window can wrap around the corner of a building to form a unique turret shape on the exterior and provide views from two sides of the home!
3. Increased Curb Appeal
A bow window can also increase the value and curb appeal of your home. This is yet another one of the benefits of a bow window. Not only are they a beautiful feature from inside your home, but they can also improve the way your home looks from the outside.
Additionally, a bow window can help increase the energy efficiency of your home, particularly if it is replacing an old, outdated, or damaged set of windows. This helps make your home more comfortable for you, more energy efficient overall, and more attractive to potential buyers if you decide to put it on the market.
Bay windows and bow windows are often mentioned together and are sometimes mistaken for each other. Both offer their own benefits, but differ in style and construction. If you're wondering whether a bow window is the right fit for your home, call Zephyr Thomas at 717-399-4708 or stop by our showroom to see some windows in person!