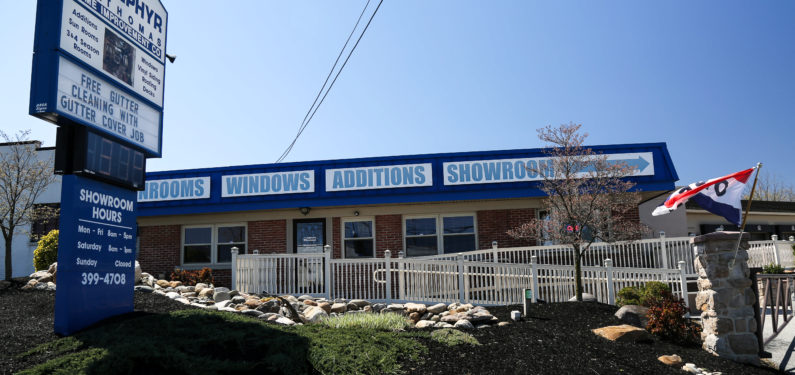 Zephyr Thomas Celebrates Its 60th Anniversary
Posted on December 24, 2013

Honesty. Integrity. Reliability. For over 60 years, Zephyr Thomas has embraced these core business values and has delivered unmatched quality and service in all areas of home improvement and repair. The Zephyr Thomas family has proudly served homeowners in Lancaster County and surrounding counties since 1953, has happily celebrated the 60th anniversary, and looks forward to another 60 years of turning houses into homes.
Zephyr Thomas: Then and Now
"Zephyr Thomas began as Zephyr Aluminum with an office in downtown Lancaster," said Coy Thomas, president of Zephyr Thomas. "In the early years it mainly sold awnings to the Lancaster community, but quickly expanded through customer requests for additional services.''
Zephyr Thomas moved from its downtown location to Columbia Avenue before finally planting roots at its current location on Harrisburg Pike where it is celebrating the 60th anniversary. The new office now boasts an exquisite showroom "village" that displays life-size samples of Zephyr's quality craftsmanship.
"Homeowners who visit our showroom prior to beginning their home improvement project will have access to the newest and most energy efficient products on the market to help them get a better sense of how their finished product will look," explained Thomas. "Anyone is welcome to stop by for a cup of coffee and a tour."
The Future of Zephyr Thomas
With more than 60 percent of its business coming from repeat customers and referrals, Zephyr Thomas is proud of its service to the community, which is reflected in the number of homeowners who recommend these Lancaster PA remodeling contractors to friends, family, and neighbors.
"The customer's opinion about our company means everything," said Thomas. "It's what makes you successful and grow as a company. We would not be where we are today without our previous customers."
Today, Zephyr Thomas contracts more than 300 jobs per year and is the premier provider of sunrooms, additions and porch enclosures as well as windows, doors, siding, and more. Being a family-owned business with a top-notch staff has allowed Zephyr Thomas to remain the cornerstone of Lancaster County's home improvement business for over 60 years and counting.