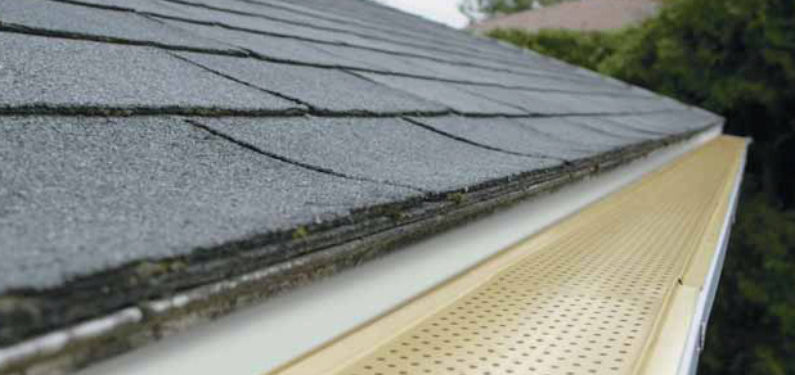 4 Things You Need to Know About Winter Gutter Maintenance
Posted on November 9, 2017
Winter can be a perilous time for your home's gutters, but there is a lot you can do to keep them ship-shape. It's hard to overstate the importance of doing so. Ensuring that your gutter system is properly doing its job prevents costly winter water and structural damage.
With these winter gutter maintenance tips, you'll gain a few ways to prevent Old Man Winter from wreaking havoc on your gutters:
1. Clear Your Gutters
When debris, like leaves and twigs, is blocking the gutters they become less efficient. They just can't drain and divert water as well with blockages. So, the first step should come before the snow falls, and before those dreaded ice dams form at the edges of your roof. It's not the most fun task, but your gutters will thank you!
If you are attempting to do the job without the help of a professional, there are a number of ways to go about it. You may want to use a small garden trowel to scoop out debris, or employ a pressure-washer. Just remember to use good ladder safety!
2. Check for Existing Damage
If your roof or gutter system is damaged at the beginning of winter, you can bet it will be more severe come spring. Check to make sure the gutters are firmly and thoroughly attached to the underlying fascia. Be on the lookout for gaps. Check if the gutters themselves are in good shape, and that there is no warping or cracking. Look for existing water damage. Especially check for cracks in the wall the gutters are attached to: water damage to your house can be a sign of faulty gutters.
3. Prevent "Ice Dams"
Ice dams form when the heat of your home melts the snow on your roof. The trickling water reaches the roof's edge, and then packs into a ridge. That ridge, charmingly, is often also surrounded by icicles. Needless to say, ice dams can be hard on your gutters. Ice dams may be caused by inadequate ventilation or insulation in your attic. If they become troublesome, talk with your contractor about a solution.
4. Consider Gutter Guards
Here at Zephyr Thomas, we have outfitted many satisfied customers with Gutter Guards. Gutter Guards are something you should consider if you are concerned about your gutters. In fact, you should even consider them if you're sick of having to clean out your gutters. By creating a physical barrier that lets water in and keeps debris out, Gutter Guards reduce the level of maintenance your gutters require and set your mind at ease.
Our Leaf Relief and LeaFree gutter protection systems will keep your gutters functioning and free of debris. They are aesthetically unobtrusive, so will not change the appearance of your home. If you are interested in learning more about our Gutter Guards or our other home improvement services, please feel free to give us a call at 717-399-4708 or stop by our office to speak with our friendly and expert staff.