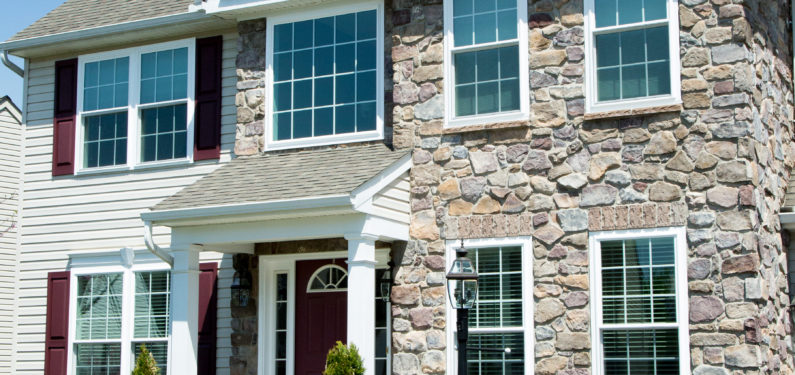 How to Evaluate Window Performance
Posted on January 15, 2014
All windows are not created equal. In fact, some are so well-made they take on the strength and durability of a wall you can see through. When evaluating window performance, there are several things homeowners should consider. Here are the things you should look for when replacing or adding windows to your home:
1. Structural Performance
It's important to consider a window's structural performance. Not only do they need to fit correctly and seal your home, good windows also need to be able to withstand weather like wind, rain, and snow while maintaining a strong barrier. One of the key factors in a window's structural integrity is air infiltration.
The less air that passes through the seals and sashes of a window, the better protected you and your family are from the outside elements. For example, triple pane windows perform 10 times better than industry standards and can bear the structural wind load of 171 mph. That's a Class 5 Hurricane! When it comes to structural performance, quality double pane or triple pane windows certainly make the cut!
2. Thermal Performance
Thermal performance is evaluated by how easily both heat and light will travel through the window. Windows are typically measured by U Factor. When evaluating thermal performance by U Factor, it's important to keep in mind that the lower the U Factor is, the better the windows tend to insulate and the better their thermal performance. Most double pane windows register between .29 and .37 U Factor, while triple pane windows provide nearly double the protection at .18.
Homeowners should consider the climate in which they live to determine whether they want windows that encourage or discourage solar heat to help keep their home warmer or cooler. Windows should also be checked for visible transmittance to determine how much UV and infrared light is blocked while maximizing natural light into the home.
3. Glass Performance
Glass performance is another important aspect to consider when evaluating overall window performance. Be sure to look for windows that include a foam barrier sealant. This creates a warm edge around the perimeter of the glass. The perimeter of the glass is generally the coldest spot of the glass and of the window. Due to the difference in temperature, it can be a prime spot for condensation to form.
The foam sealant offsets the effects of temperature changes and prevents stress cracks. Weather stripping should be triple sealed to keep mold and mildew at bay. Double pane and triple pane windows provide an extra layer of security over single pane windows and provide an extra level of comfort, which can go a long way in reducing both heating and cooling costs.
Not all windows are the same and not all window replacement companies are the same either, but rest assured that you will receive top quality windows when you choose Zephyr Thomas. We understand the importance of an investment in new or replacement windows for your home.
Which windows are right for you? Stop by the Zephyr Thomas showroom Monday through Friday from 8 a.m. – 5 p.m. or Saturday from 8 a.m. – 1 p.m. to test drive all our window makes and models or call us at 717-399-4708 to schedule your free consultation!