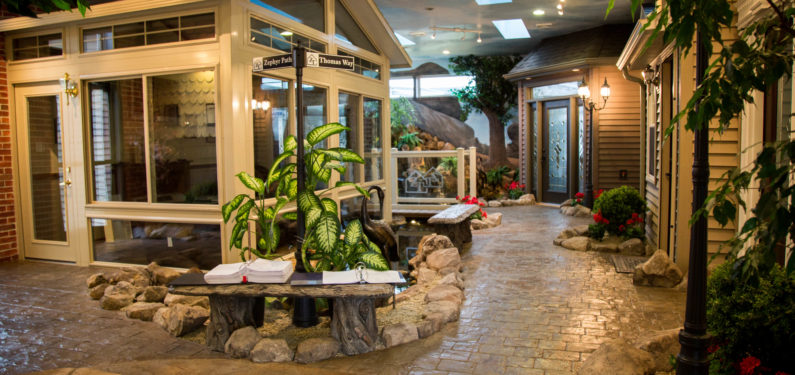 6 Factors to Consider When Planning for Three-Season Porches
Posted on March 26, 2014
If you're considering adding a three-season porch or sunroom to your home, there are many reasons why this can be a good decision. There are also many factors to consider when planning for three-season porches. Three season porches bring the outdoors in while creating an added living space and increasing home value as well.
Lancaster County homeowners are often able to use a three-season porch at least 9 months of the year. You also get the added benefit of being in the fresh air and outdoors without the inconvenience of bugs and insects. There is a myriad of ideas for plans, designs, building options, and considerations for three-season porches. Here are some factors to consider when planning for three-season porches:
1. Location
Putting some thought into how to choose a home addition placement can help you determine the best location for your three-season porch. It's easy to just enclose an existing porch, but it can end up not giving you what you want if it's not the best placement.
Take stock of your property to determine the best placement for your three-season room. If you place it to the south, you'll capture the sun's rays during the cooler months to assist with heating. With proper ventilation, you'll be able to release hot air in the warmer months.
2. Accessibility
Increase the accessibility of your room addition by making the floor the same height as the flooring in your home. This will help the addition flow seamlessly into your current home, make it more accessible for wheelchairs and walkers, and reduce the risk of falls. Designing with accessibility in mind, you can also implement proper door width to further increase accessibility.
3. Ceiling Height
Higher ceilings add a beautiful aesthetic touch to your room addition. They also make the room appear larger and, with the addition of fans, can improve airflow throughout the room.
4. Skylights
Adding a three-season porch will reduce the amount of light reaching the adjacent room. Skylights or sky tunnels are a great addition to your home in order to increase light in a room when adding windows is not possible.
5. Flooring
For flooring, homeowners can choose from a wide array of options including ceramic tiles, vinyl decking boards, laminate flooring, linoleum flooring and more.
6. Customization
There are a lot of options to customize three-season porches. You can customize the architecture by choosing an arched window design, using lattice-work, adding columns in the room, or implementing beadboard ceilings. All of these options and more further enhance the appearance and add value to your three-season porch.
Zephyr Thomas can answer any questions you may have about three-season rooms. Contact us at 717-399-4708 today for more information and a free estimate!