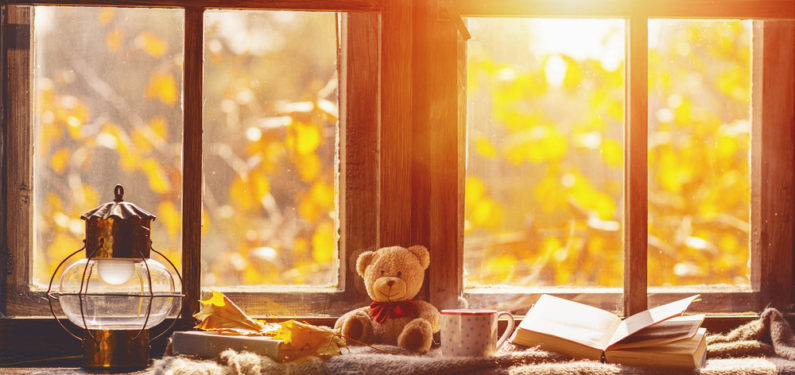 5 Signs You Need to Replace Your Windows for Winter
Posted on November 22, 2016
Fall is a good time to replace the windows in your house because windows that let the cold in and the heat out in the winter can cost you more than you realize. Getting high-quality replacement windows can add to the aesthetic value of your home as well as improving its energy efficiency. But how do you know when you need to replace your windows? Here are some signs you need to replace your windows for winter:
1. You have trouble opening and closing your windows.
When your windows do not open or close properly, it's a sign they may need to be replaced. When you replace windows that don't function properly, you are saving yourself future headaches as well as adding value to your home.
2. Your windows are letting in drafts.
If the seals around your windows are no longer doing their job in keeping the windows airtight and you can feel a draft when you walk by a closed window, you could be pouring money down the drain in higher energy costs.
3. Your windows are single pane.
If you live in an old house and the windows haven't been replaced in a long time, chances are your windows are single pane. This is bad news for your energy costs, because single-pane windows are the least energy-efficient. If you have single-pane windows, replacing them with more modern ones will go a long way toward helping keep the heat inside during the winter.
4. There is condensation between the panes.
If your windows are double-paned and you can see condensation between the panes, the windows are not working properly and need to be replaced.
5. You can hear sound from outside.
If you can hear every word the neighbor kids are saying on their way home from school, it means that it might be time to invest in more modern windows, which can help reduce outside noise.
The benefits of Zephyr Thomas replacement windows
If you see any of these signs you need to replace your windows for winters, it's time to shop for new windows. If you choose to go with Zephyr Thomas' Signature Series vinyl replacement windows, you will not be disappointed – upon installation or 25 years down the line. Signature Series replacement windows are Energy Star® and National Fenestration Rating Council (NFRC) certified, and they perform exceptionally well in every function you would want from a window.
Signature Series windows are engineered to protect your home against the intrusions of harsh weather and extreme temperatures and will make your home more secure against break-ins.
Tested to standards set forth by the American Architectural Manufacturer's Association (AAMA) for structural performance, Signature Series windows are sure to exceed your expectations and wow you with their virtual lack of need for maintenance.
These windows will not only better protect your home, but they will also improve its curb appeal! Signature Series windows will make your home look more handsome and let potential buyers know that the whole property is well cared-for.
Call Zephyr Thomas Home Improvement today at 717-399-4708 and our experienced salespeople and technicians will help to get you the right windows for your home!