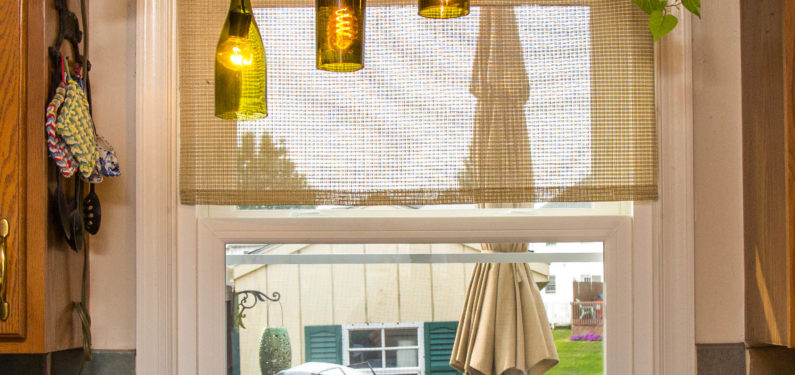 3 Signs You Need to Replace Your Windows Before Winter
Posted on September 7, 2017
Are you thinking of replacing the windows in your home? Of course, contractors can replace your windows in any season. But if you can make the decision before winter sets in, you'll be much better off. Having installation done when the weather is mild may reduce the stress to you: you and your contractor won't feel the need to dodge winter weather events as the project progresses. Here are some signs that you should replace your windows before winter sets in.
1. Your Windows are Damaged
If you can tell that your windows are damaged in some way -whether they are broken, cracked, or warped- you should think about getting them replaced as soon as possible. Any sort of damage indicates that the windows aren't doing their job of protecting your home from the elements.
Gaps or cracks can lead to water damage. Not to mention, when your windows let in air, it can really increase the amount you must pay to heat and cool your home. This will hit you especially hard in the winter.
One way to tell that your windows are letting in drafts is to hold a lit stick of incense around their perimeter. If the smoke wavers, there's a breeze coming in.
When your windows are difficult to open and close, this can also suggest that they are damaged and should be replaced.
2. Your Energy Bill has Been Higher Than Normal
If your utility bills are coming in much higher than normal for the time of year, and there is no other explanation, it may be that your home isn't well-insulated. Replacing windows and doors is a great way to better insulate your home and help ease the burden of high energy costs. This is an investment that pays for itself!
3. You're in for a Harsh Winter
Any winter weather at all can be hard on your home. Having damaged windows increases the probability that a winter storm could adversely impact your home. When your windows aren't functioning properly, it also makes your home less secure. So, put your mind at ease by taking care of window replacement before it becomes urgent.
When you're looking for a contractor in the Lancaster area to replace your windows, look to Zephyr Thomas Home Improvement. Our Signature Series replacement windows are Energy Star® and National Fenestration Rating Council (NFRC) certified. If your current windows aren't performing well, these windows are an efficient upgrade.
We offer many different styles of replacement windows. Give us a call or stop by our office during business hours to see examples of finished projects and speak with our helpful home-improvement experts!